Alleged members of banned neo-Nazi group National Action plotted to wage "white jihad" and claimed "Hitler was right", the Old Bailey has heard.
Targets included a Labour MP, local police officer and former Home Secretary Amber Rudd.
The court heard this week how six accused planned a race war as National Action members after the group was banned by the government in 2016.
The far right race hate group was proscribed after expressing support for the murder of Labour MP Jo Cox in the run up to the EU referendum.
Former member Robbie Mullen turned informant and told the court that they wanted to achieve a "white Britain by any means necessary…war, anything".
Asked what National Action was against, Mr Mullen said: "Basically everyone…Jews, blacks, Asians, every non-white race."
Jack Renshaw, 23, has admitted preparing acts of terrorism by buying a Gladiator-style sword to murder his local MP, as well as threatening to kill a police officer he had a grudge against.
Jack Renshaw, 23, bought a 'Gladius Machete' with the intention to murder prominent Labour MP Rosie Cooper in the name of National Action.
Renshaw also admitted bragging to former National Action member and pal Robbie Mullin that he would kill serving policewoman Victoria Henderson.
The court heard that Renshaw was given the blessing of National Action leader Christopher Lythgoe, 32, from Woolston, during a meeting at The Friar Penketh pub in Warrington town centre.
Their alleged leader is also claimed to have suggested targeting then home secretary Amber Rudd before giving his blessing saying 'Don't f*** it up'.
Renshaw's murderous plan was scuppered by disillusioned former National Action member Robbie Mullen, who reported it to anti-racism campaigning charity Hope Not Hate, after which Renshaw was arrested.
Mr Mullen, who now works for Hope Not Hate, has been given immunity from prosecution over his former membership of National Action in exchange for giving evidence.
The 25-year-old, from Widnes, described the pub meeting on July 1 last year.
He said Renshaw was "going on about his ongoing legal issues" after being arrested for inciting racial hatred in speeches.
"He was on about police giving him trouble, coming to his family houses and making him out to be a paedophile.
"He said he was going to kill his local MP, Rosie Cooper. I said 'are you sure' and he said 'yeah'. There was a little bit of silence.
"He said he would kill her then try to take some hostages to lure the police officer that was investigating him to try to kill her because she was the reason behind it all.
Mr Mullin went on: "He said his mind was made up. He had bought a machete."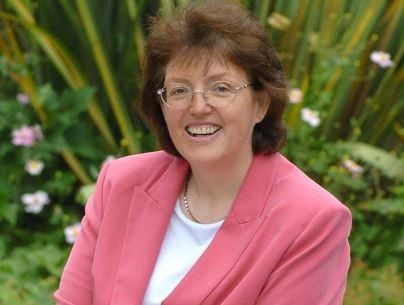 Mr Mullin told the Old Bailey how Renshaw want to suffer "death by cop" in a shoot out with police.
He said: "Jack Renshaw said he would get killed by the police.
"He talked about a hostage situation and and that was how he was going to get the police to him [to take one hostage].
"As we left the pub he hugged me and said I might never see him again."
Mr Mullen, from Widnes, Cheshire, said he joined after being given National Action leader Christopher Lythgoe's email address.
He was later promoted to "organiser of the North West" by Lythgoe before he tipped off Hope Not Hate in April 2017, jurors heard.
But Wayne Jackson defending Renshaw claimed Mr Mullin only went to Hope Not Hate to make money.
He said: "As the group became proscribed you still went to the same pub with the same people.
"These were meetings for people who enjoyed each other's company and enjoyed a drink.
"You said Jack Renshaw was unlike the others in that he was into the political side whereas the others wanted a revolution.
"By March 2017 the group had become boring and a directionless group who would just talk about the same politics.
"You saw a way for you to make money by convincing Hope Not Hate that National Action still existed.
"You had to convince them you were a valuable source of information by convincing them National Action was an ongoing danger to public safety.
"Hope Not Hate created a job for you and paid you £22,000 a year as a researcher.
"Your standard of life went up, they paid your rent, they paid for your meals, drinks, accommodation and train travel and gave you a new laptop and new iPhone.
"You've also been granted immunity from prosecution.
"You did very well out of helping Hope Not Hate and the police in this case."
Giving evidence from the dock Mr Mullin said he was only paid £18,000 by the group.
He added: "I still met up with them because it was a habit, it's just what you do. We shared the same political motives.
"I'm not entirely sure why I went to Hope Not Hate, I wanted to get out fully."
Before becoming a banned organisation National Action went on a protest in Liverpool but did not leave Lime Street station after getting "kettled" in by the police.
He added one of the first training camps the group took part in was the Scottish Hate Camp where they would "drink mead and live like Vikings".
But it was a failure as they didn't take the right equipment and had to sleep in a telephone box.
When Jo Cox was murdered in June 2016 Lythgoe said "it was like a little victory," it was said.
But Mr Mullin said he thought her killer Thomas Mair was a "lone wolf" who would not have been part of an organised right wing group.
He told jurors: "I thought the guy who did it was a weirdo.
"Everyone thought he was mentally ill and somebody who wouldn't be part of a group like ours.
"After everything changed, it put more pressure on the group, I didn't know whether I wanted to be involved.
"Although I didn't agree with her politics she didn't really deserve what happened to her."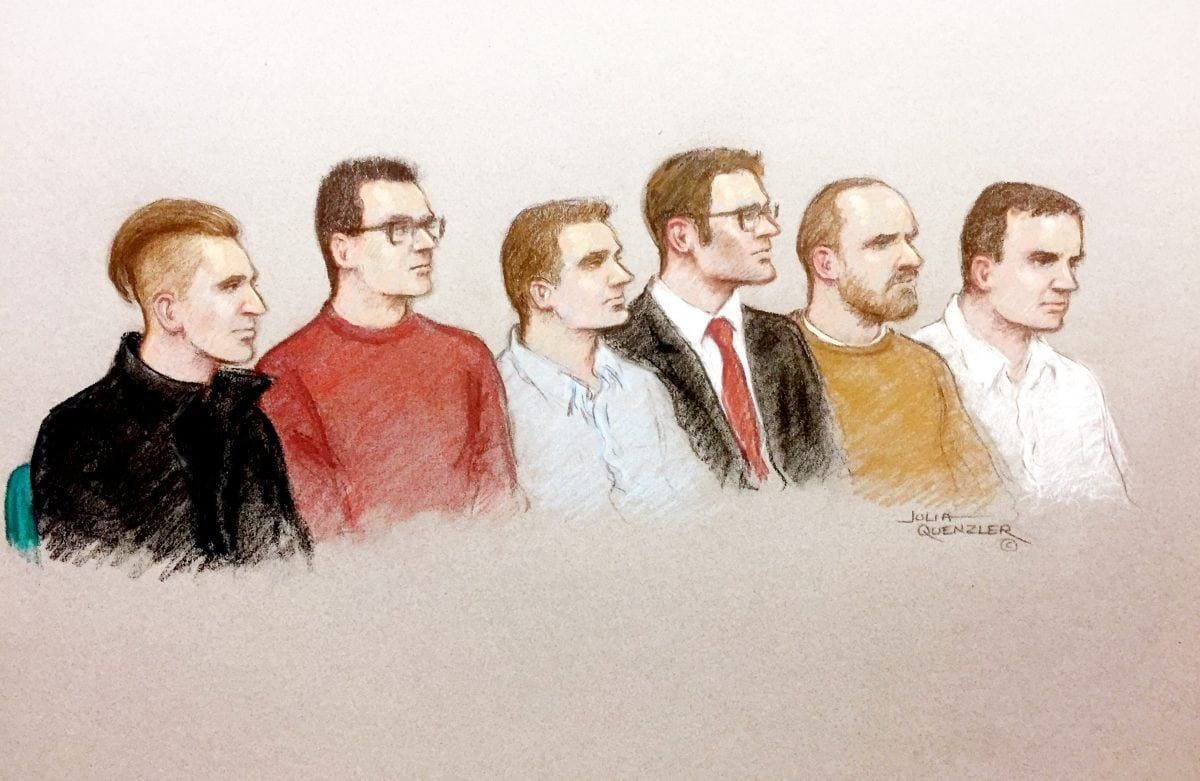 Renshaw, of Skelmersdale, Lancashire, Lythgoe, of Woolston, Cheshire, Helm, of Seaforth, Merseyside, Hankinson, of Newton-Le-Willows, Merseyside, Clarke, of Warrington, Trubini, of Warrington, all deny being members of a proscribed organisation.
Renshaw admitted one count of engaging in conduct in preparation of a terrorist act and to one count of making a threat to kill at an earlier hearing.
Lythgoe denies one count of encouraging an offence of murder.
The trial continues.