The largest Eid celebrations in Europe took place in a UK park today (Fri) with over 140,000 Muslims gathering to mark the end of Ramadan.
Record numbers of Islamic worshippers from across the globe flocked to Small Heath Park, in Birmingham, following the religious month of dawn to dusk fasting.
Organiser said over 140,000 people attended the event – almost twice the capacity of Moscow's Luzhniki Stadium which will host the World Cup final next month.
Families – some who had travelled from as far as the USA – got to their knees in unison for morning prayers at 9am for the "Festival of Breaking the Fast."
They then descending on the numerous food stalls and activities available – which included fairground rides, miniature golf and laser clay pigeon shooting.
The event, hosted by Green Lane Masjid and Community Centre, is now in its seventh year and has seen growing numbers since 2012, where 12,000 people attended.
On the 27th night of Ramadan, the mosque raised over £400,000 for the Saving Syria Project and £1 million across the entire month of Ramadan.
A spokesperson for Green Lane Masjid & Community Centre, said: "This celebration is one of the most important in the Islamic religious calendar and it's an opportunity for us all to come together in peace and unity.
"We're all overwhelmed that so many people from different faiths and from across the world have travelled to Birmingham for this year's Celebrate Eid.
"We've been working for months with five local Mosques and our charity partner Human Appeal to organise the community for a memorable day of prayer, games and fun."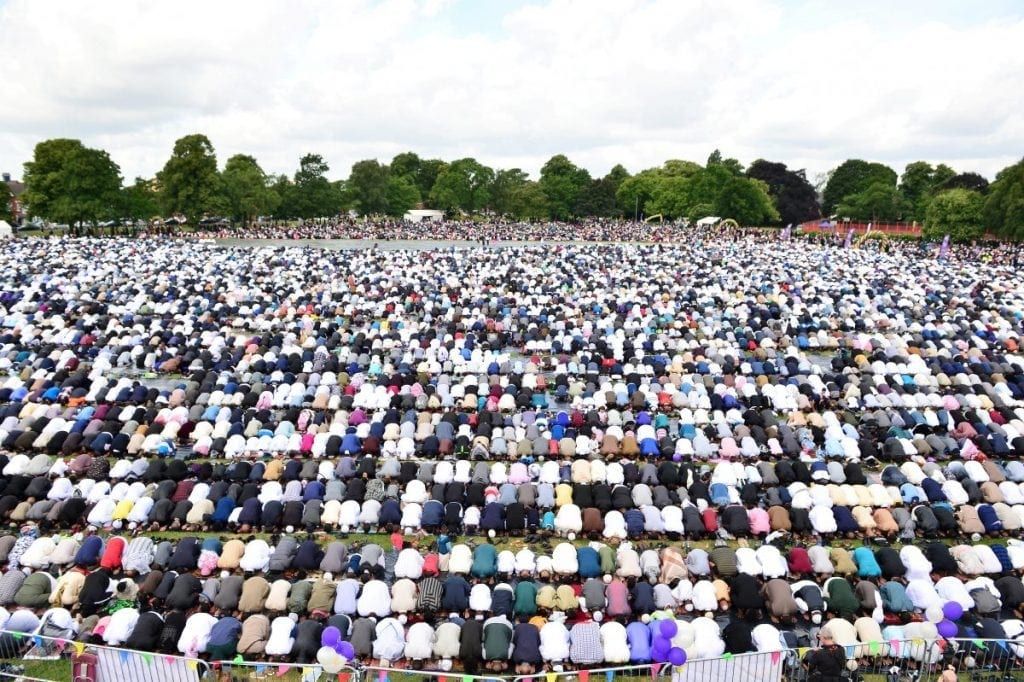 Religious Eid is a single day that signals the end of Ramadan and the start of the next month, Shawwal.
Ramadan is the holiest month in the Muslim calendar, where Muslims focus on personal reflection and prayer through three types of worship: charity, prayer and fasting.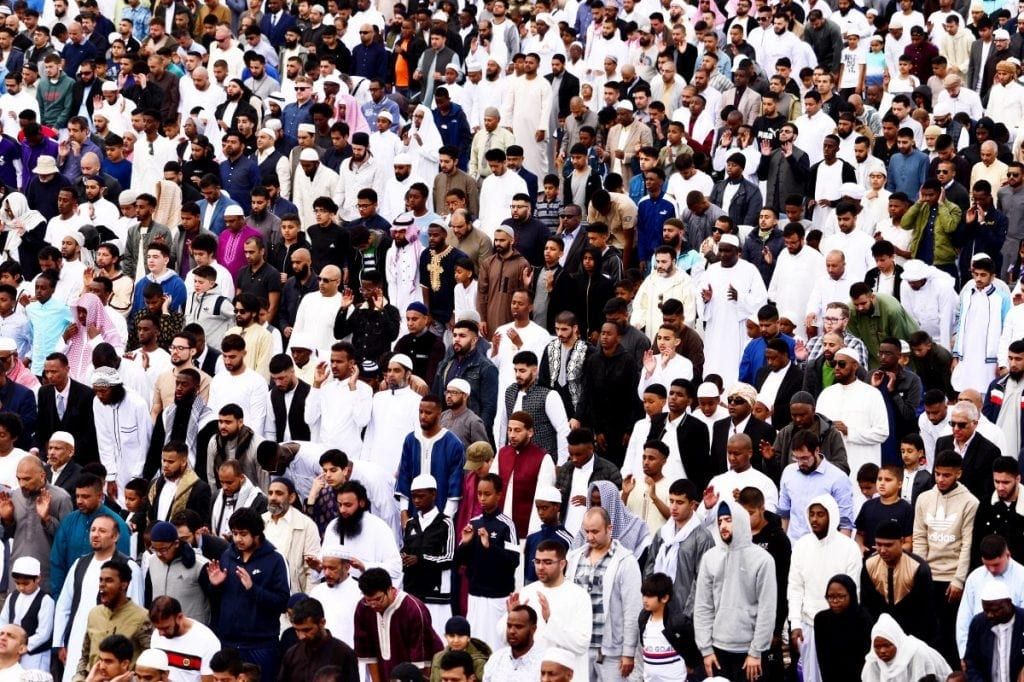 It is followed by another two days of festivity for the global Muslim community, which numbers over 1.6 billion.
https://www.thelondoneconomic.com/travel/why-ramadan-is-the-best-time-to-visit-dubai/08/06/
https://www.thelondoneconomic.com/food-drink/belgravia-bakery-extends-opening-hours-to-accommodate-those-observing-ramadan/19/04/