Police are hunting a man who almost killed a pedestrian by shoving him into a busy London road.
The terrifying attack left the victim sprawled on a road as cars and vans drove by – inches from his head.
City of London Police issued the shocking footage in a bid to track down the backpack-wearing thug.
The incident happened on July 23 during rush hour, but police only put the footage out today (Tues) in a bid to track down witnesses.
The victim of the unprovoked attack was shoved from behind into the road – and was narrowly missed by a taxi.
Police say the that seconds before the attack, the victim brushed shoulders with the suspect and the pair had a heated exchange on the busy central London road.
The victim continued to walk down the road on his way to work but he was followed by the suspect who then launched him towards the oncoming cars.
He sustained grazes to his hands and arms and was dazed for a brief period of time.
Detective Constable Duff, from the City of London Police, said: "We would like to speak to anyone who witnessed this incident in July or who may know the man in the photograph.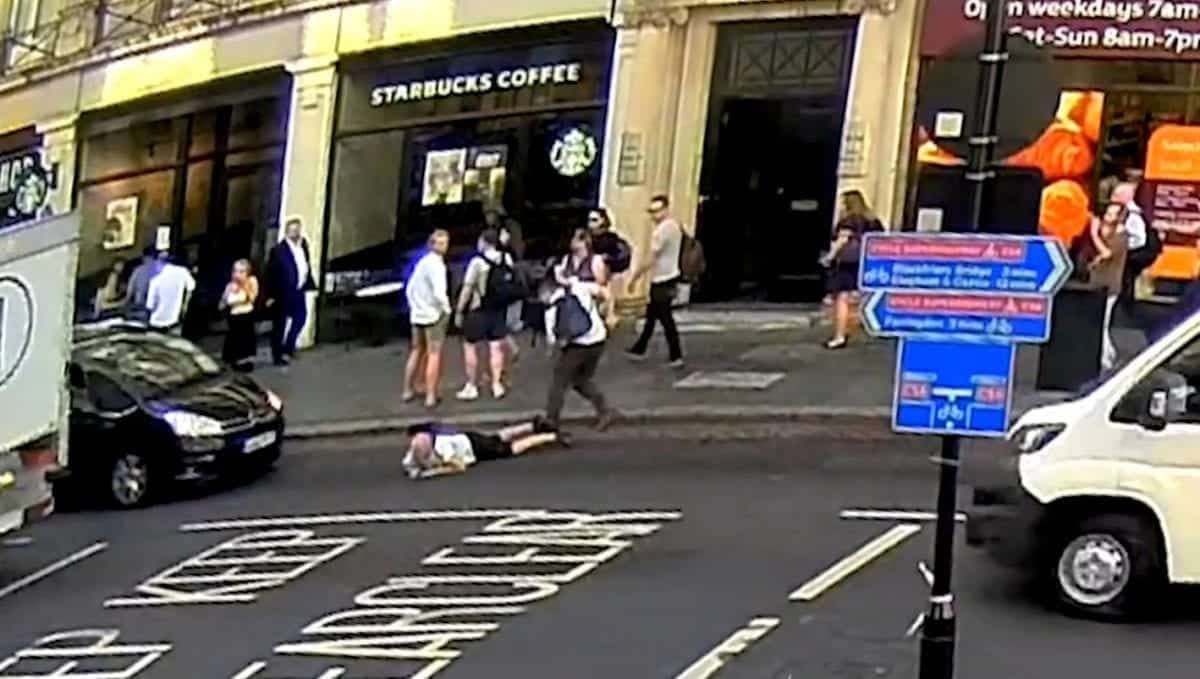 "The quick thinking actions of the taxi driver undoubtedly prevented this incident having much more severe consequences for the victim.
"However he is still naturally shocked and horrified by what happened to him.
"If you have any information that can assist our investigation please call us."
Watch Video Here