Plans for Britain's first-ever 'Dutch style' roundabout which gives priority to pedestrians and cyclists have been unveiled.
The junction in Cambridge features 'parallel pedestrian and cycling crossings' and dedicated red bike lanes at every entrance and exit.
It is hoped the roundabout will reduce car speeds and collisions at the accident blackspot between Fendon Road and Queen Edith's Way in Cambridge.
The total cost of the project is £800,000, with most of the cost covered by a £550,000 grant from the Department for Transport (DfT).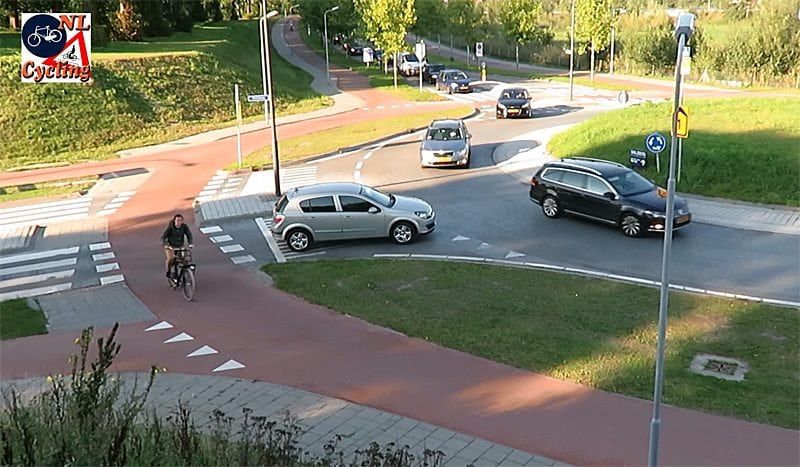 Construction is due to begin in 2019 but the project has already divided opinions among cyclists and motorists in the city.
Nicola and Ian Mister commented online:: "What a nightmare! They might as well ban cars altogether and make the whole world a cycle path that cyclists still probably won't use!"
But a spokesman for action group Cam Cycle said: "The proposed design will improve access for both cyclists and pedestrians and give motorists better visibility, ensuring safer journeys for everyone."
A report from the Cambridge County Council, said: "The roundabout is an important route for both commuters and those on their way to school or college, and is a location that over recent years has experienced many collisions involving cyclists
"The new roundabout scheme will improve safety in the area by giving priority to pedestrians and cyclists over motorists.
"Any accidents that do occur are likely to be of much lower severity."
Cycling Minister, Jesse Norman, added: "I want us to become a nation of cyclists, and to make cycling the natural choice of transport for people of all ages and backgrounds.
"To support this goal, Bristol will be making significant improvements to crossings for
cyclists and pedestrians at one of the city's busiest roundabouts.
"While Britain has some of the safest roads in the world, we want to encourage still more people to take up cycling.
"We are determined to make cycling safer and easier across the country. This funding, as part of our overall cycling and walking strategy, will help local councils to make their roads safer for everyone."
https://www.thelondoneconomic.com/must-reads/in-pics-london-naked-bike-ride/10/06/
https://www.thelondoneconomic.com/tech-auto/london-couriers-get-cycling-airbags/29/06/