Town hall chiefs in Shakespeare's hometown have been branded "heartless" after they erected barriers to stop homeless people taking shelter.
Residents of Stratford-on-Avon, Warks., say the council has taken the drastic measures because they are desperate not to put off Christmas shoppers.
Steel barriers have been bolted to the floor inside a sheltered walkway of the town's main Bridgeway multi-storey car park.
The car park is just 400 metres from Shakespeare's Birthplace and opposite the iconic Royal Shakespeare Company theatre.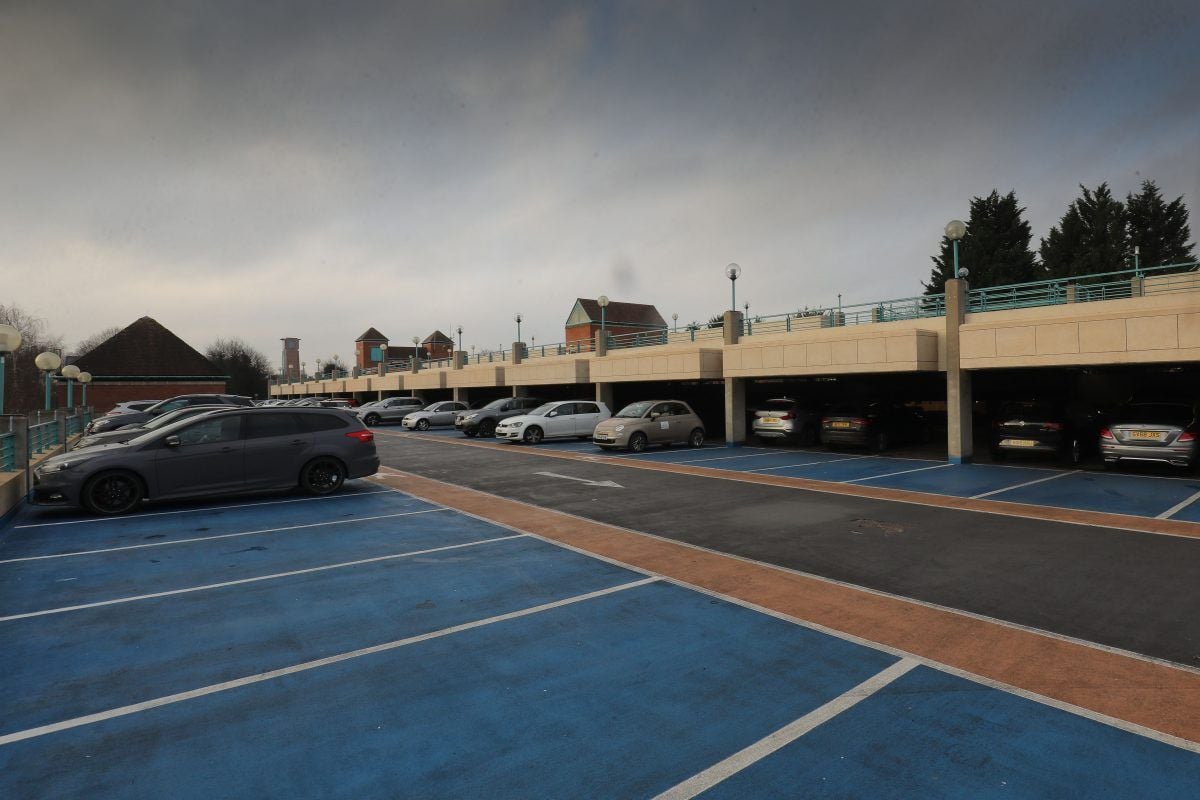 But the measures have attracted widespread criticism, including from radio host and columnist Jon Gaunt.
He posted a picture of the barriers and tweeted: "Shame on StratfordDC, they have bolted these barriers to floor to stop young homeless lad and dog sleeping in car park in Stratford Upon Avon.
"You f***ing disgust me. What is your excuse for this inhumanity?!"
Furious residents have slammed Stratford-on-Avon District Council and demanded the barriers are taken down.
Mum-of-two Vanessa Grey, 45, stormed: "It's straight of a Charles Dickens novel.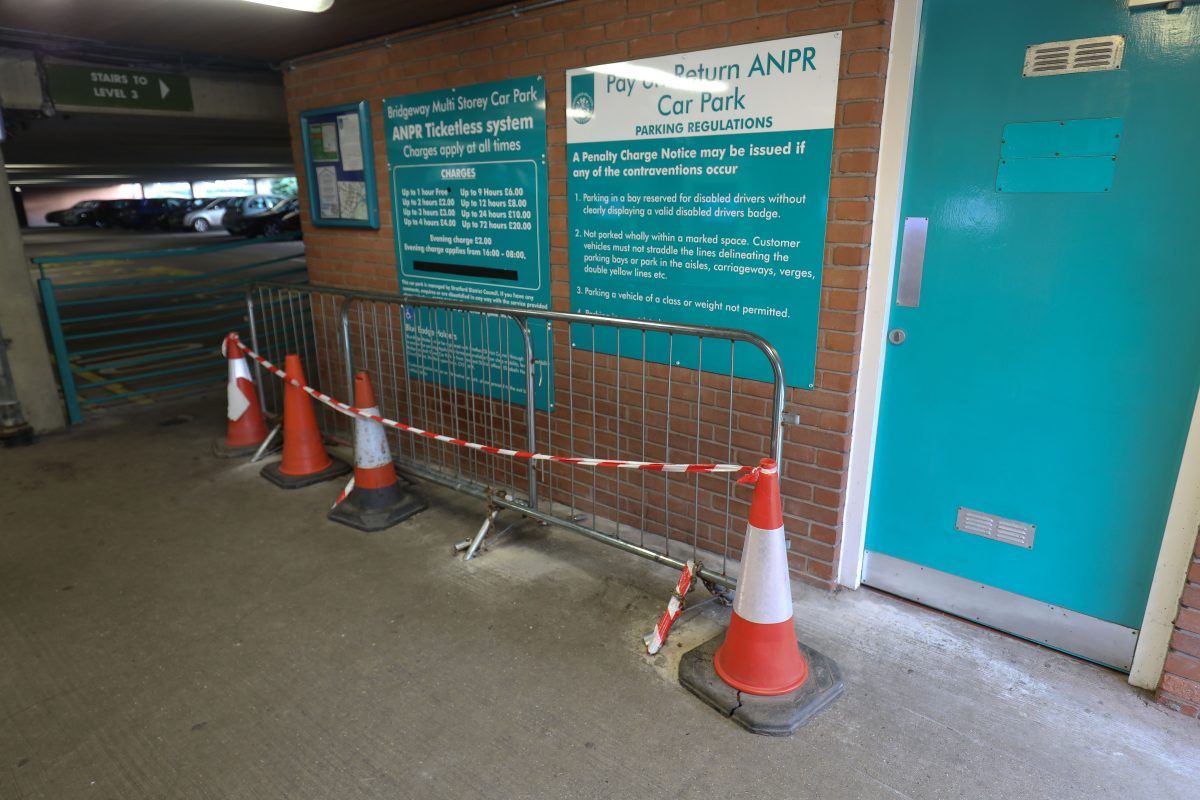 "I find the decision to deliberately block the area where homeless people can take some shelter to be nothing short of cruel and barbaric.
"There's a young lad with a dog who often hunkers down in the entrance of the car park.
"I always give him some money to help him out and I see others doing it too.
"This is the time of year where we should be reaching out to those less fortunate than ourselves."
Market stall holder Graeme James, 50, said: "I have lived in the town for 30 years and I've always been proud of the community spirit which has existed here.
"But after seeing the anti-homeless barriers bolted to the ground I am now embarrassed to be a resident here.
"It is quite clearly an attempt by the council to force homeless people away from the areas where Christmas shoppers will see them.
"It's just awful and the council should be ashamed."
The council defended their decision, saying the barriers were put in place after "a number of complaints relating to anti-social behaviour".
A spokesperson for Stratford-on-Avon District Council says: "The council is aware of all individuals who are sleeping rough in the town and all have been offered assistance with accessing accommodation.
"We have engaged with the individuals who were staying in our Bridgeway car park and can confirm that earlier this week they took their first steps to being placed in emergency housing.
"The council has balanced the needs of the rough sleeper community against its public safety responsibilities following a number of complaints relating to anti-social behaviour at this location, including begging, harassment and drug use.
"The need for the barriers to remain in place will be reviewed when the council is satisfied that there is no longer a risk to public safety.
"The council and its partners are committed to supporting the rough sleeper community.
"We operate The Link Project, a daytime support service for rough sleepers, and regularly engage with those on the streets in the early hours of the morning to offer assistance.
"An enhanced Severe Weather Emergency Protocol has also been introduced, which triggers additional measures when extreme weather is forecast.
"All this work has resulted in significantly reduced numbers of people who sleep rough in the town."
By Arun Lal
https://www.thelondoneconomic.com/must-reads/how-i-became-homeless-in-london/14/09/