A top grammar school has been rapped by education watchdogs for operating an unlawful admissions policy.
Maidstone Grammar School for Girls (MGGS) in Kent applied a secret points system to chose prospective sixth form students.
The school requires pupils to have six GCSEs at grade A* to C, including at least four B grades as well as B grades in the subjects they are taking at A-level.
However the Local Govenrment Ombudsman found school bosses were making offers based on a more rigorous grade system.
The watchdog began investigating after a complaint from a parent of a student who was refused despite meeting the school's minimum requirements.
The Ombudsman report states: "The school did not follow its published admission arrangements when making conditional offers to applicants for September 2016 entry.
"It used an additional oversubscription criterion, which was not mentioned in the arrangements and had not been subject to consultation.
"Using an APS (points based system) to rank applicants based on academic ability contradicted the published oversubscription criteria, which apply to all external applicants with the minimum academic requirements, giving priority to looked after children, siblings, students with health issues and finally those living closest."
They were also critical of how Kent County Council's independent panel arbitrated the dispute and did not challenge the school's policies.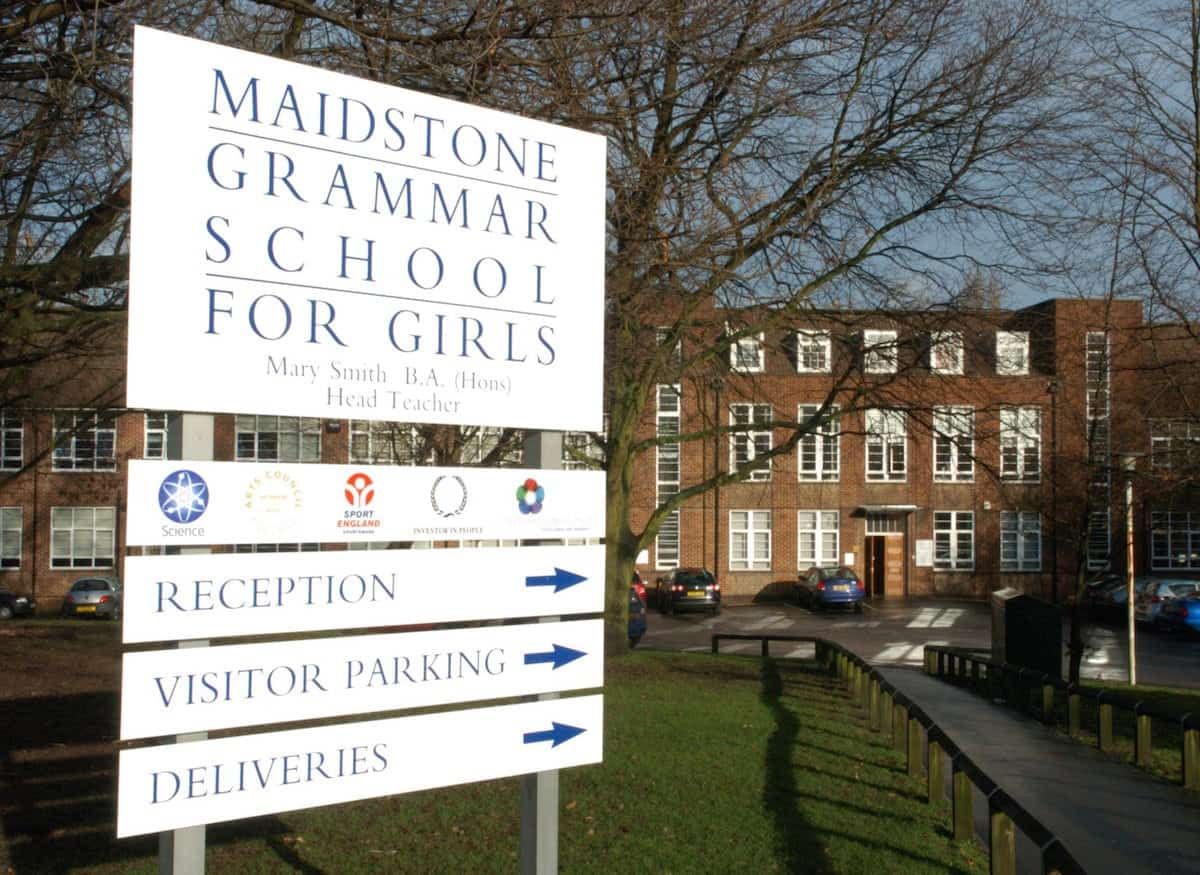 The school has agreed to drop the use of the points-based system, apologise to the family and pay £250 in compensation.
The Ombudsman found the loss of a school place did not itself constitute an injustice but the confusion caused by the fault of the school and panel did.
Deborah Stanley, headteacher, said: "The Ombudsman specifically said that the pupil's 'grades were lower than predicted and he did not meet the subject requirements for his original A Level choices, or the revised choices put forward by Mr A (the father).
"So, even if the school had made a conditional offer, it would not have followed this with a firm offer'.
"However, we no longer include the average points score in our admissions criteria and also agreed with the Ombudsman's recommendation of a £250 donation to the family, because of the uncertainty and confusion caused."
£9 billion to be spent on new free schools as old ones left to rot