Amid protests for and against the divisive founder of the English Defence League, Tommy Robinson was bailed from a 13-month jail sentence after the Court of Appeal ruled that there should be a retrial for one of the contempt of court charges that he had pleaded guilty to.
The far-right activist's conviction was quashed and he was granted bail before his contempt case is heard again before a different judge at Leeds Crown Court, after the original trial judge was criticised for "no clarity about what the appellant (Robinson) was admitting or on what basis he was being sentenced."
Robinson, whose real name is Stephen Christopher Yaxley-Lennon, had admitted contempt and was jailed on May 25, after live-streaming outside a criminal trial at Leeds Crown Court.
He had streamed footage of a number of men – including defendants involved in a live trial – entering the court building, in what he claimed was an attempt at legitimate court reporting, but breaking court orders put in place to ensure a number of related trials following the court case could proceed without being jeopardised.
The judge in the case Robinson was filming outside had imposed a postponement order preventing the media from reporting on the ongoing trial until all linked trials had concluded. Breaching a reporting restriction amounts to a contempt of court, a crime that he had previously received a suspended sentence for.
The footage that he had asked his fans to spread was viewed by 250,000 of the 750,000 fans on his Facebook account.
But the Court of appeal found that the judge in the case "should not have commenced the hearing of contempt proceedings that day.
"Once the appellant had removed the video from Facebook. There was no longer sufficient urgency to justify immediate proceedings.
"In those circumstances it would have been preferable to adjourn."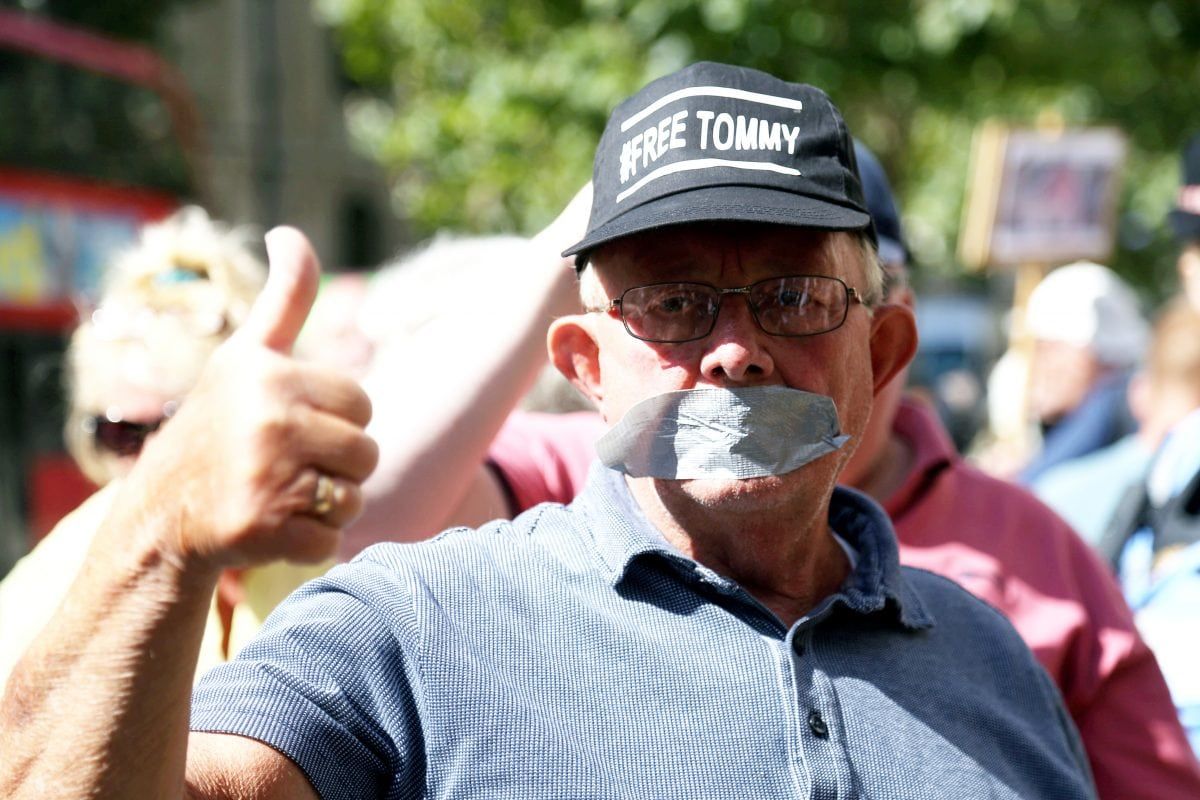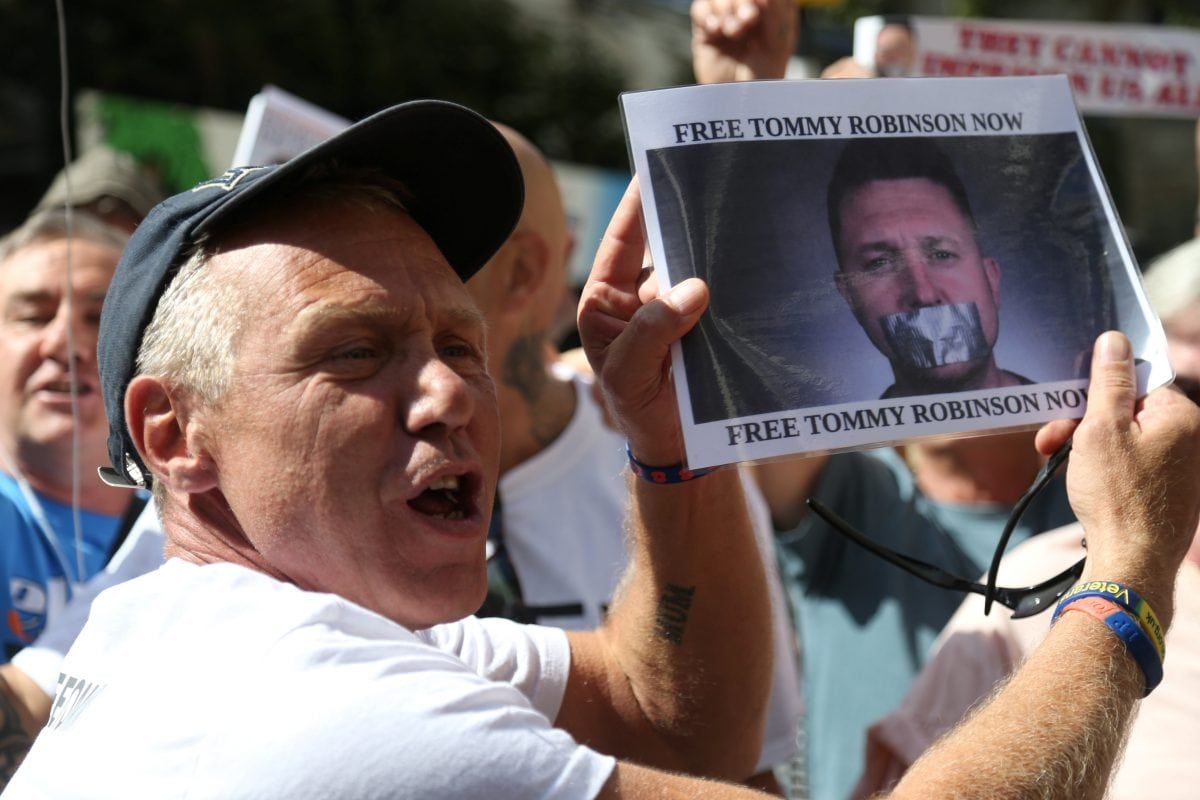 The Court of Appeal judgement was scathing regarding the proceedings that led Robinson to plead guilty, adding: "no particulars of the contempt were formulated or put to the appellant. There was a muddle over the nature of the contempt being considered.
"In both the short explanation given by the judge of the general nature of the alleged contempt and the sentencing remarks, there was reference to matters that could not have been a breach of the section 4(2) order."
In his written judgement, Lord Burnett said: "We are satisfied that the finding of contempt made in Leeds following a fundamentally flawed process, in what we recognise were difficult and unusual circumstances, cannot stand.
"We will direct that the matter be reheard before a different judge."
Robinson had been held at Onley prison near Rugby following convictions in Leeds and Canterbury for breaching reporting restrictions.
At the court of appeal today, the lord chief justice, Lord Burnett of Maldon, upheld the Canterbury conviction but said there should be a retrial for the Leeds case.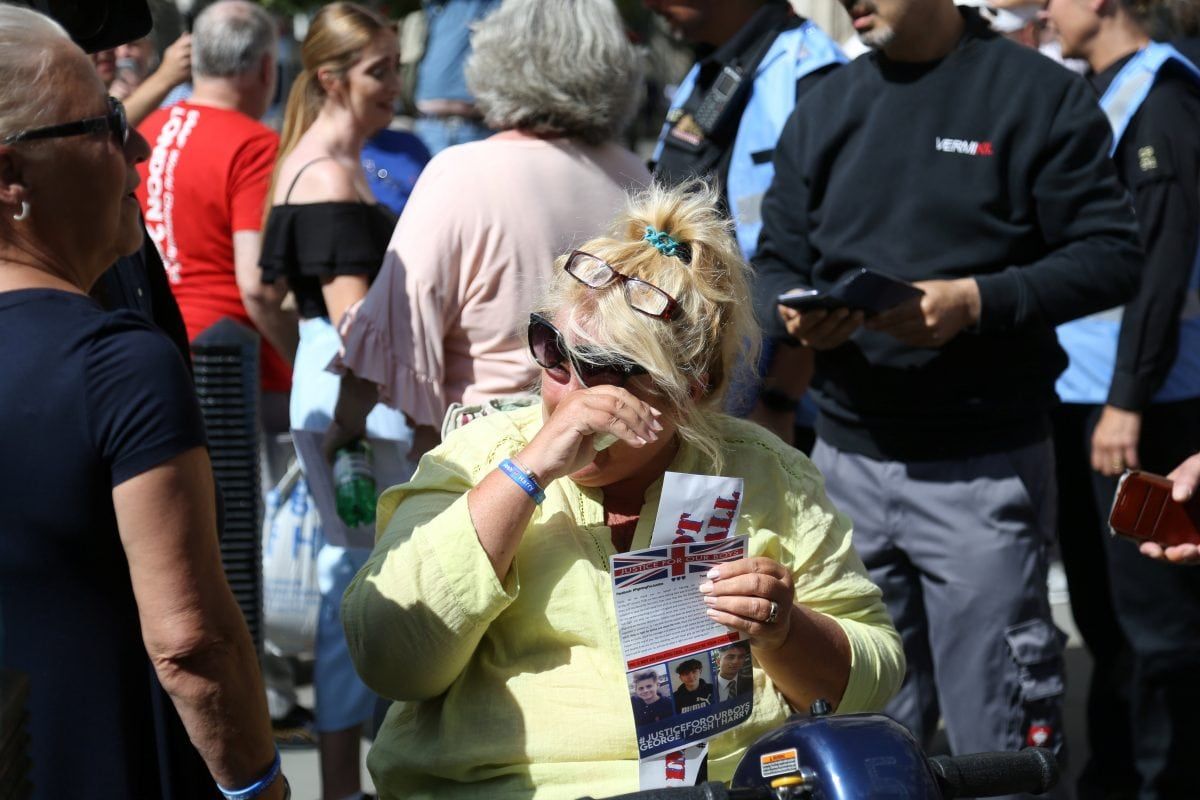 It was the second time Robinson had breached court orders.
In 2017, he had tried to expose four Asian defendants as 'Muslim child rapists' during a live trial. The judge at the time had warned: "In short, Mr Yaxley-Lennon, turn up at another court, refer to people as "Muslim paedophiles, Muslim rapists" and so and so forth while trials are ongoing and before there has been a finding by a jury that that is what they are, and you will find yourself inside. Do you understand?"
Robinson has also been previously jailed for mortgage fraud.
There were demonstartions outside the court room from Robinson's supporters as well as anti-racism protesters.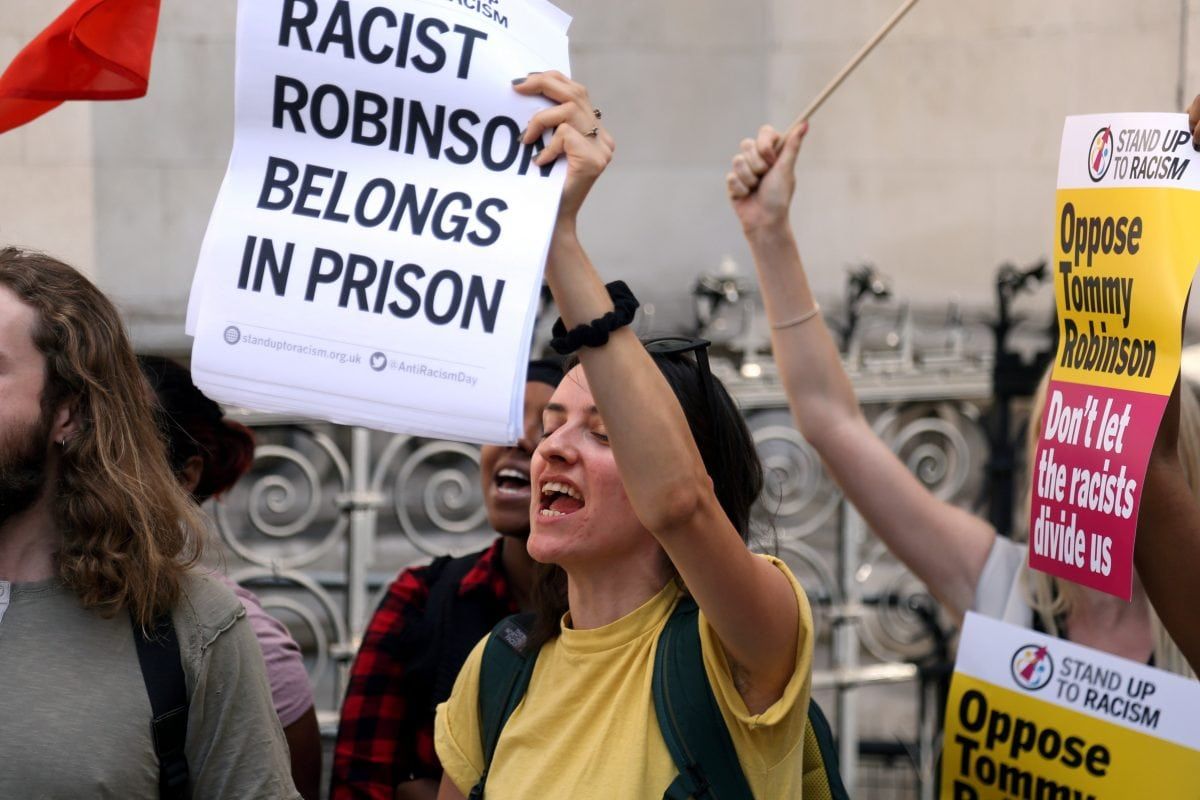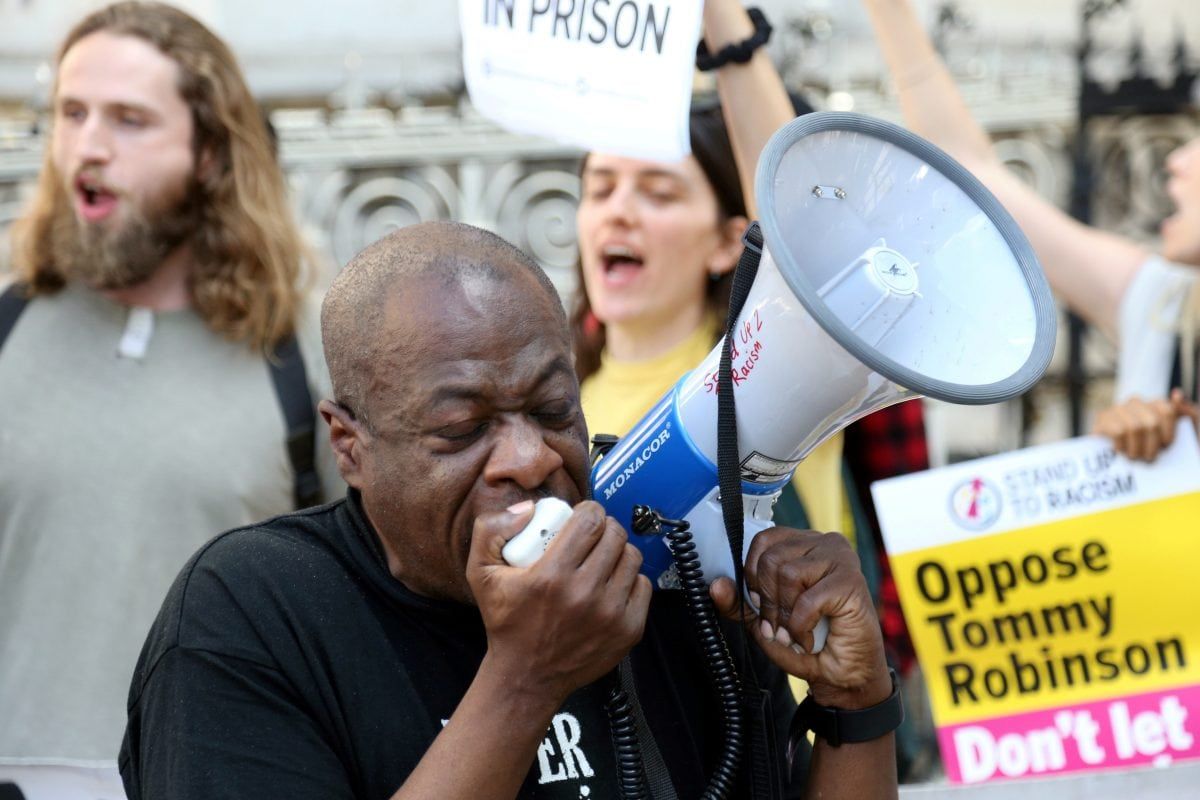 Reacting to today's Court of Appeal verdict, anti extremism charity HOPE not hate chief executive Nick Lowles said:
"Today's decision by the court means that 'Tommy Robinson' walks out of prison as a convicted criminal. Stephen Yaxley-Lennon, to give him his actual name, remains a far-right extremist and a violent thug.
"His appeal over the original Canterbury conviction for contempt of court has been thrown out, and his Leeds conviction will be reheard. This is a man who admitted to a serious crime and nearly derailed a major trial. Today's verdict changes none of that.
"The man's a fraud. He's been silent about serious sexual abusers within the English Defence League, including one man given a 17-year prison sentence this February.
"With his convictions for fraud and violence, his brawling and attempted physical intimidation against journalists and others he disagrees with, he has shown utter contempt for justice and the rule of law.
"Far from being a martyr for 'free speech', his are the actions of a dangerous, narcissistic extremist attempting to unite the far right around his virulent Islamophobic agenda.
"Lennon is also backed by leading anti-Muslim figures in the US and elsewhere, floating fake news about 'no-go' zones in Europe, who've weighed in to pay his legal bills, flown in politicians to speak on his behalf, promoted and amplified his messages on social media, and even made representations to the British ambassador in America.
"Former Trump right-hand man and ex-Breitbart boss Steve Bannon is a key figure here. The far-right strategist called Lennon the 'backbone' of Britain and is no doubt hoping to make him a core part of his new 'movement', using him as a frontman to increase divisions and stoke anti-immigrant and anti-Muslim anger across Europe."