This sickening footage shows a chicken producer which supplies Asda, Lidl and Nando's allegedly breaching animal cruelty laws.
Secret filming at Cambria Farm in Taunton, Somerset, claims to show a worker dumping a live chick in a wheelbarrow full of dead birds.
The chick was left for an hour before the same worker returns and snaps its neck, according to vegan campaign group Animal Equality.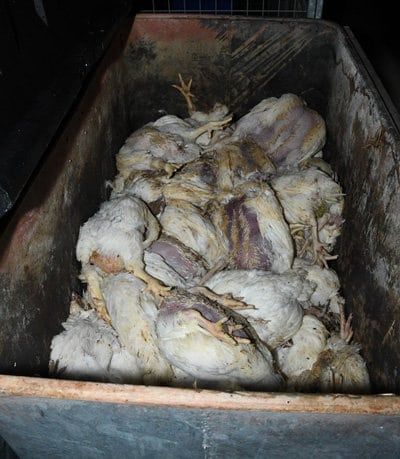 The group says it also filmed workers kicking chickens, lame birds struggling to walk and slowly dying on their backs because they were unable to stand and reach water.
Other distressing images show chickens with ammonia burns leaving them red raw, ill and dying birds being left to fend for themselves and workers snapping chickens' necks.
Further footage shows workers tipping scores of dead chicks into waste bins at the farm.
Workers can also be seen violently catching and crating birds for transport to the slaughterhouse, including carrying birds by one leg.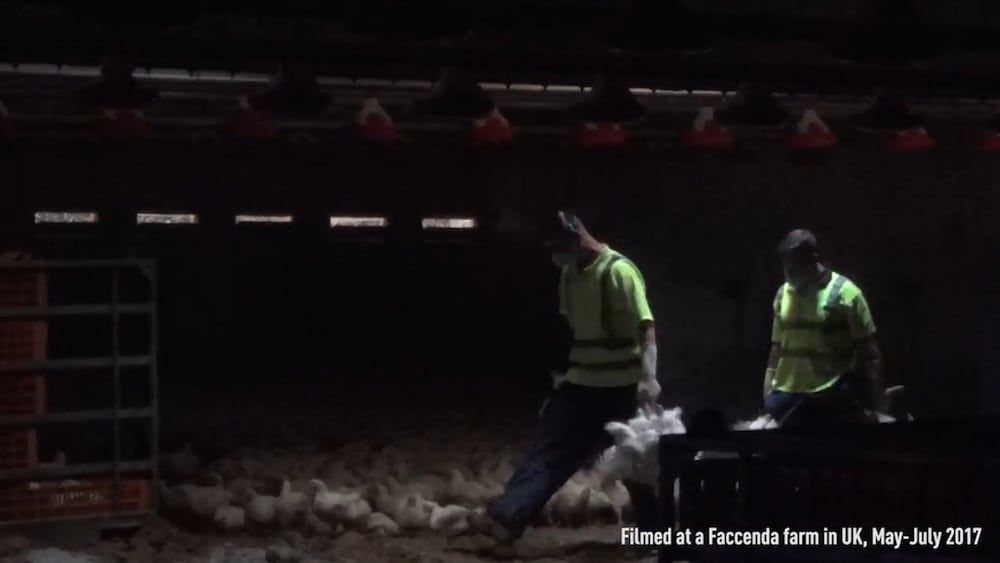 The poultry farm has suspended production following the undercover expose which was carried out between May and July this year.
Animal Equality has passed the evidence to the Animal and Plant Health Agency (APHA) for investigation.
Dr Toni Shephard, UK executive director of Animal Equality, said: "The birds were just a few days old when we first filmed, yet already hundreds of chicks were dying every day and the bins outside the giant sheds were full of tiny bodies, still with their yellow baby feathers.
"Just a couple of weeks later, the skips were fuller still and many of the birds were suffering from painful lameness.
"By our last visit, the sheds were so crowded it was difficult to walk through them.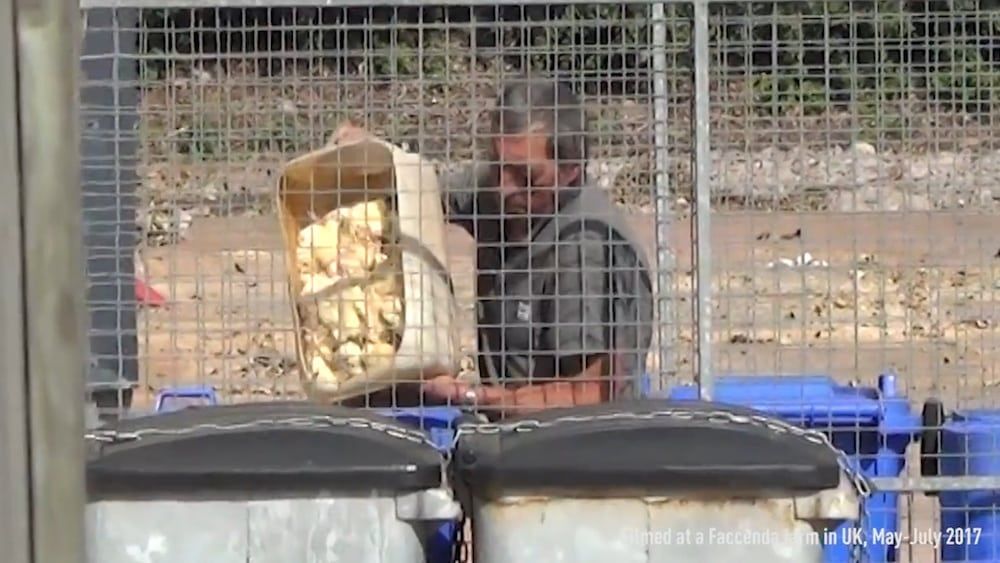 "Some birds were on their backs slowly dying as they were unable to stand up, while others had large sores from constantly sitting in the ammonia-soaked litter as they were in too much pain to walk.
"These distressing scenes suggest we are not 'leaders in animal welfare' as claimed in the current row over US imports."
Cambria Farm, which houses more than 150,000 birds in four giant sheds, supplies Faccenda, the second largest chicken company in the UK.
Faccenda then sells the meat to clients including Nando's, Lidl and Asda.
A spokesman for Faccenda said despite being 'disappointed' with the footage, they had visited the farm and would still be using it as a supplier.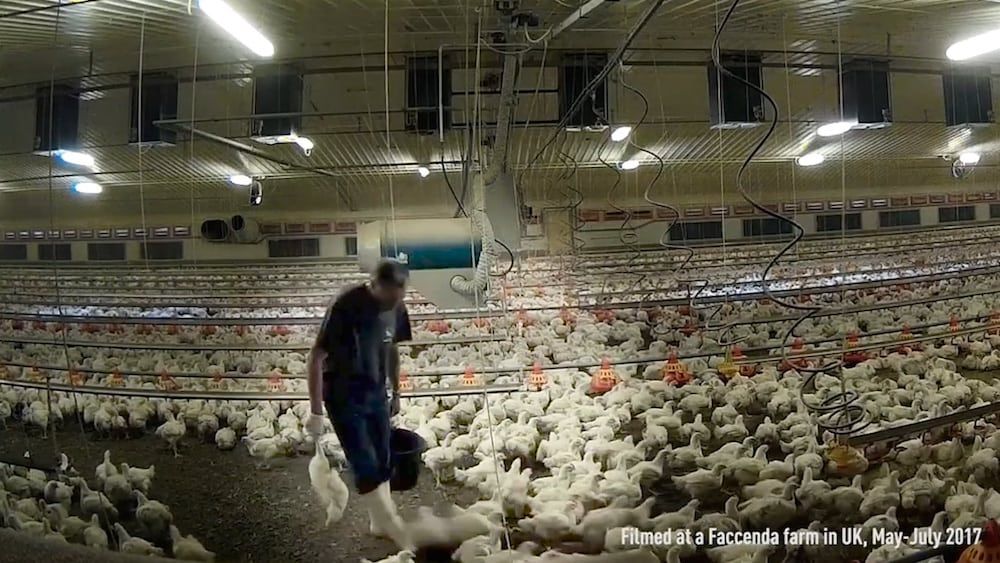 He said they hoped to work with Animal Equality in order to ensure the welfare of animals on all the farms they work with.
The spokesman added: "We're obviously disappointed with the images that have been presented to us.
"Where there is a need for improvement in specific areas we will work with the farmer to make sure that it happens.
"When we were notified of the allegations we immediately assigned an external vet to visit the farm and conduct an investigation.
"Following his review of the facilities, and after meeting the team, he approved the farm for continued use.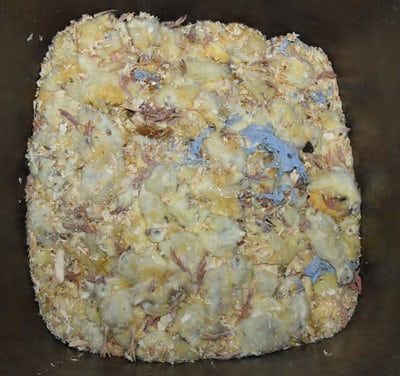 "We are not going to comment on individual pieces of limited footage but will make sure that the information from Animal Equality is used on all of our farms to help ensure that our high standards and expectations are maintained on every farm, every day."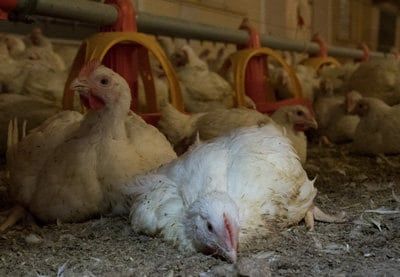 Paul Vaughan-France, owner of the farm, said: "I will take the images as good feedback and will do everything I can to work on every aspect of my husbandry.
"I have had an independent vet on site to review my practices and he is satisfied with his findings."