These pictures show the desolate remnants of five coastal homes which are on the brink of falling into the sea.
The houses are perched on a cliff edge and at immediate risk of collapsing on to the beach below.
The properties on the coast of Hemsby, Norfolk, have already spilt many of their contents out after being battered by severe weather.
They will now be demolished due to the irreparable damage caused by the recent storms known as 'the Beast from the East'.
The photographs were taken by Mike Page, 78, who has been taking pictures of the UK's eroding coast line for almost 50 years.
Mike said: "It's a tragedy for the people who lived in these houses – I don't think the council will help them at all.
"When I first started taking pictures, there was another entire row of houses between the ones that you can see and the beach itself.
"What you can see is the result of gradual erosion – these cliffs aren't protected, it's a shame that these people are going to lose their homes.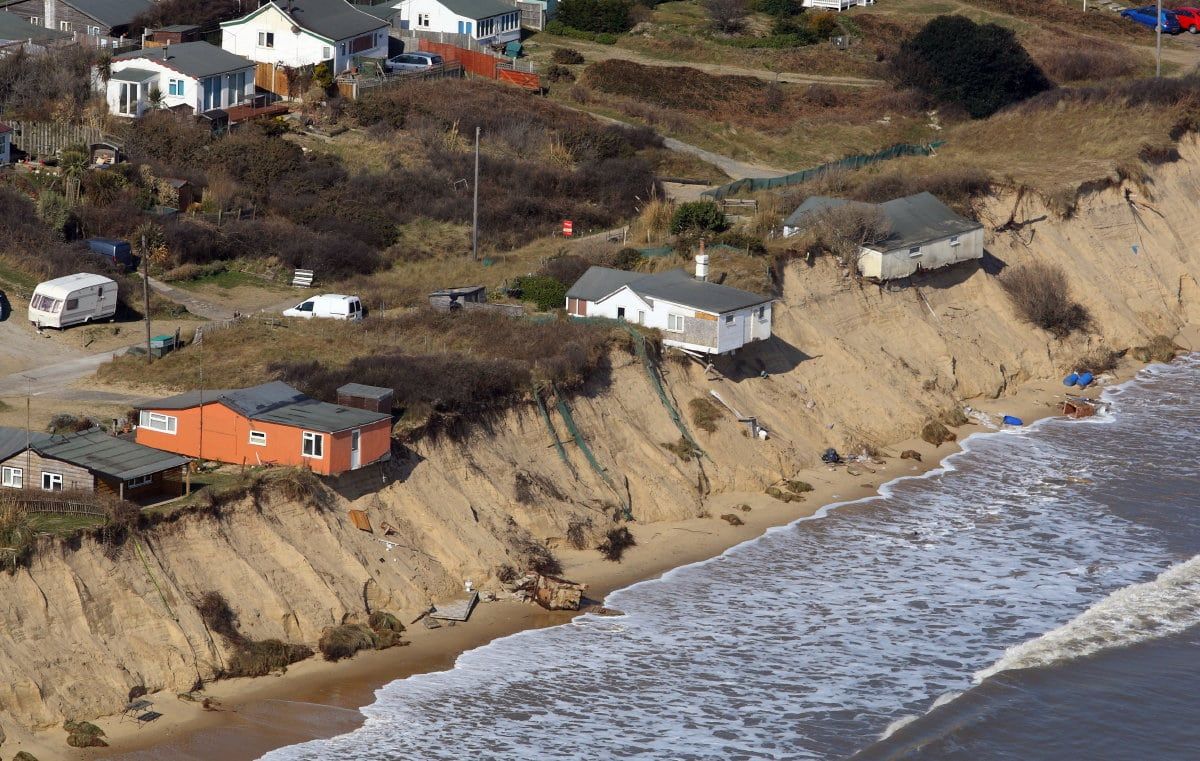 "There should be more effort made to protect these cliffs – people should be able to live here and in places like this without this happening.
Great Yarmouth Borough Council will be arranging for a demolition contractor to clear and remove the houses which were most affected.
Among those left with no option but to leave was Maurice Broom, 74, who has watched his home – which he bought for £40,000 two years ago after his wife's death – partially collapse on to the beach.
Speaking as he gathered his belongings together, he said: "I had nine metres of garden five hours ago – now it's gone.
"I was 90 metres from the sea two years ago; now I'm a metre and a half away. I'm going to need a miracle.
"I've got 20 minutes to gather my belongings and my five pets – one of them is blind, so this is the last thing I need."
Eight of the 13 bungalows were permanent homes and the borough council has been organising emergency accommodation.
Carl Smith, deputy leader of Great Yarmouth Borough Council, said: "Demolition of any properties will take place as carefully as possible, with the intention of trying to keep as much debris on top of the cliffs as feasible, so that it can be safely removed and disposed of.
"It is inevitable that some material will fall onto the beach, either before or during the demolition process.
"Any debris which lands on the beach will be removed as soon as it is safe to do so; however, the cliff edge and beach below are very dangerous due to the risk of further falls.
"Local residents are reminded that the properties to the east side and beach beneath the Marrams remain a dangerous site, and whilst the weather has now improved, we ask them to stay away from this area."
Barry Coleman, chairman of the council's economic development committee, said: "Tourism businesses in Hemsby will open for business as usual in time for the Easter holidays next week.
"Whilst the beach will be unsafe at high tide, at low tide there is sufficient space for day trippers and tourists to use the beach safely.
"Hemsby is one of our most important village resorts in the borough of Great Yarmouth, and we look forward to welcoming visitors to the area and getting the 2018 season off to a strong start."
In 2013, seven homes in Hemsby, Norfolk, were either washed away or badly damaged when the biggest tidal surge for 60 years hit the Norfolk coast.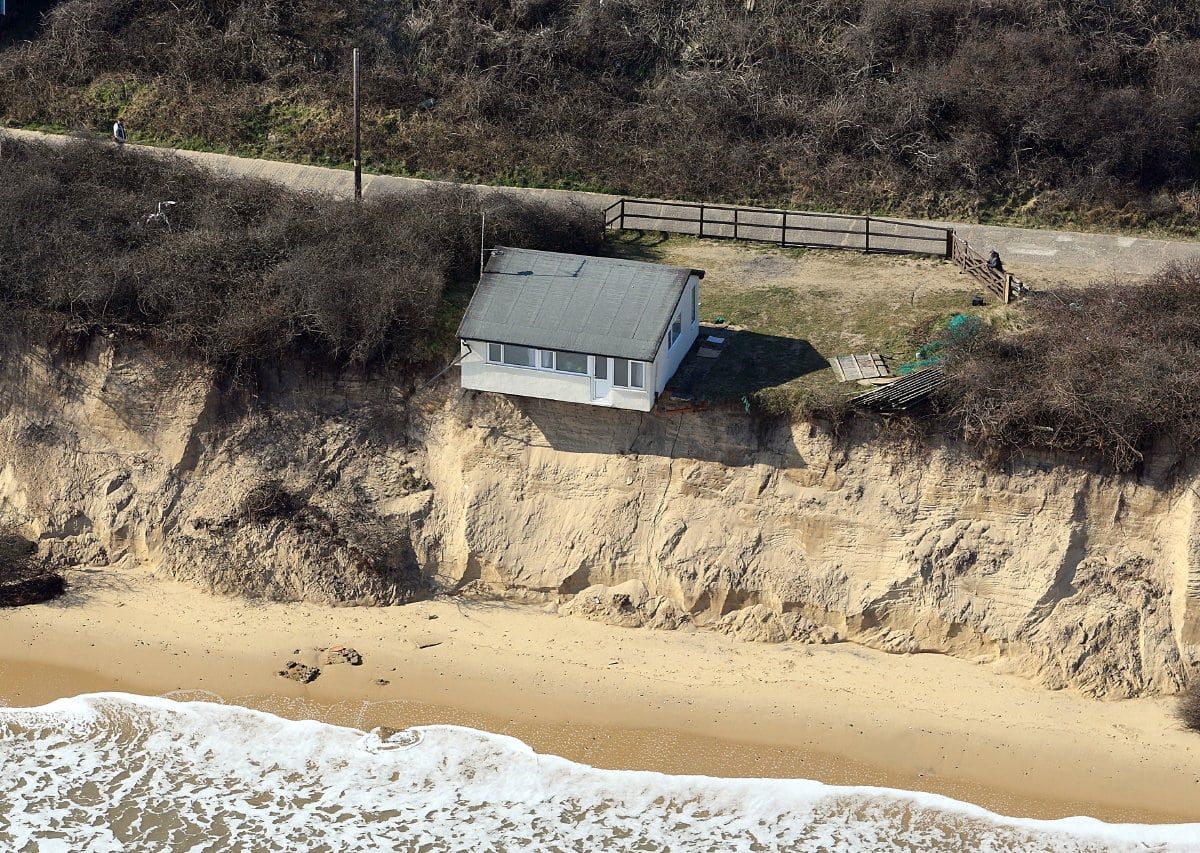 A petition to the government requesting sea defences has so far gathered more than 5,000 signatures.
Charles Beardall, eastern region area manager for the Environment Agency, said a permanent sea defence scheme would only protect a small number of homes and would be too costly.
"There are no easy solutions," he said.
The Department for Environment, Food and Rural Affairs said local authorities had the responsibility and tools for managing coastal change.
It said it is investing more than £150m by 2021 on coastal erosion projects across the country.
A spokeswoman said: "But it is important that local authorities lead on management of coastal erosion risk, taking the decisions that are right for their communities."
Climate change could displace over 140 million by 2050, says World Bank
Named: The household brands that are contributing to 1 football pitch of rainforest being lost every 25 seconds