A ruthless drug dealer killed a London teenager he accused of trying to hijack his "county lines" supply chain.
Meschak dos Santos Cornelio, 18, was fatally stabbed on New Year's Eve, 2017.
Paramedics found the badly injured teenager after being called to a flat in Enfield, north London, at 11.30am on December 31st to reports of a stabbing.
He was airlifted to an east London hospital, but died as a result of his injuries just before 8.30pm on New Year's Eve.
Detectives found Class A drugs and equipment often used for cutting and bagging drugs at the house where he was stabbed.
Intelligence also suggested that the victim had been running county lines for 22-year-old Gaille Bola, but had decided to set up his own supply line.
An eyewitness in the flat told police that shortly before 11.30am, the victim and a pal were cutting and bagging drugs when three men arrived and demanded the 'drugs line' phone.
The victim knew them and had buzzed them upstairs via the flat intercom.
A fight broke out and the teenager was punched in the head and stabbed in the chest before the three men ran off with the drugs phone, other mobiles, cash and drugs.
The witness recognised the 'leader' of the trio as the main drug dealer in the area Bola, known by the street name as "G".
Bola handed himself in at at Wood Green Police Station on January 8th.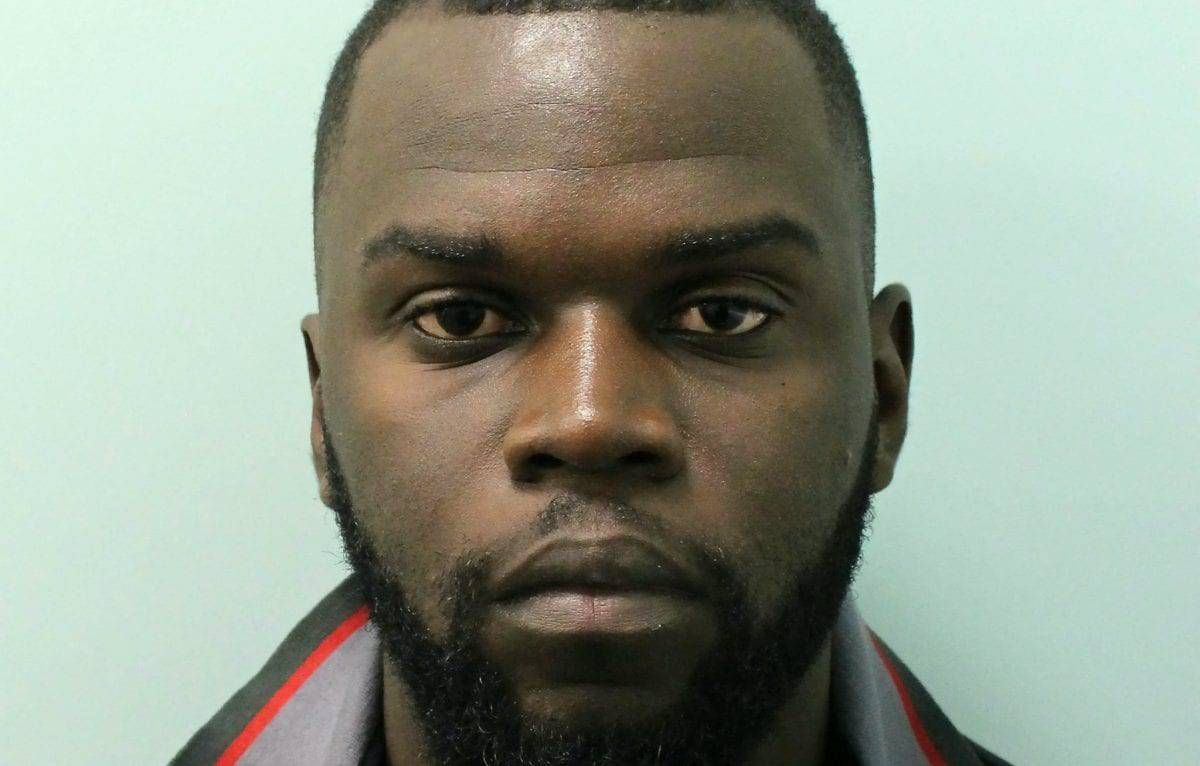 He was charged the following day, but found not guilty of murder after a trial at the Old Bailey in July. The jury could not reach a verdict on manslaughter.
But Bola, of Tottenham, north London, was found guilty of manslaughter by a unanimous verdict following a retrial at Blackfriars Crown Court.
Detective Sergeant Brett Hagan, of the Met's Homicide and Major Crime Command, said: "Whilst most of us were likely celebrating on New Year's Eve, a young man's life was taken by a violent, vicious and dangerous individual who did everything he could to protect and expand his county lines drugs business.
"Bola went into the property that morning intending to steal a drugs line mobile phone from Meschak and knowing he would use violence in order to steal it. As a result of his actions another young man is dead."
He added: "Nothing can ever bring Meschak back, but hopefully his family can take comfort in the fact that the person responsible will spend a number of years of his life behind bars."
Bola is due to be sentenced on January 11th.
By Stephen Beech