Councillors are calling on the Home Secretary to sack a police and crime commissioner who suggested gun-toting civilians could be used to tackle terrorists.
The Labour group on Plymouth City Council passed a no confidence vote in Devon and Cornwall Police czar Alison Hernandez over her "stupid and dangerous" remarks.
Last month Ms Hernandez, who was elected to the role in May 2016, said during a radio interview that vigilantes with guns could be part of the "solution."
She faced a backlash from her own police force but later insisted her comments had been misinterpreted.
The motion, passed on Monday night by a vote of 26 to 25, read: "Ms Hernandez's statement that she would 'really be interested' in the suggestion shows she is unfit and unsuitable for office.
"We endorse Deputy Chief Constable Paul Netherton's view that it would be 'definitely an emphatic no' to non-police officers taking up arms.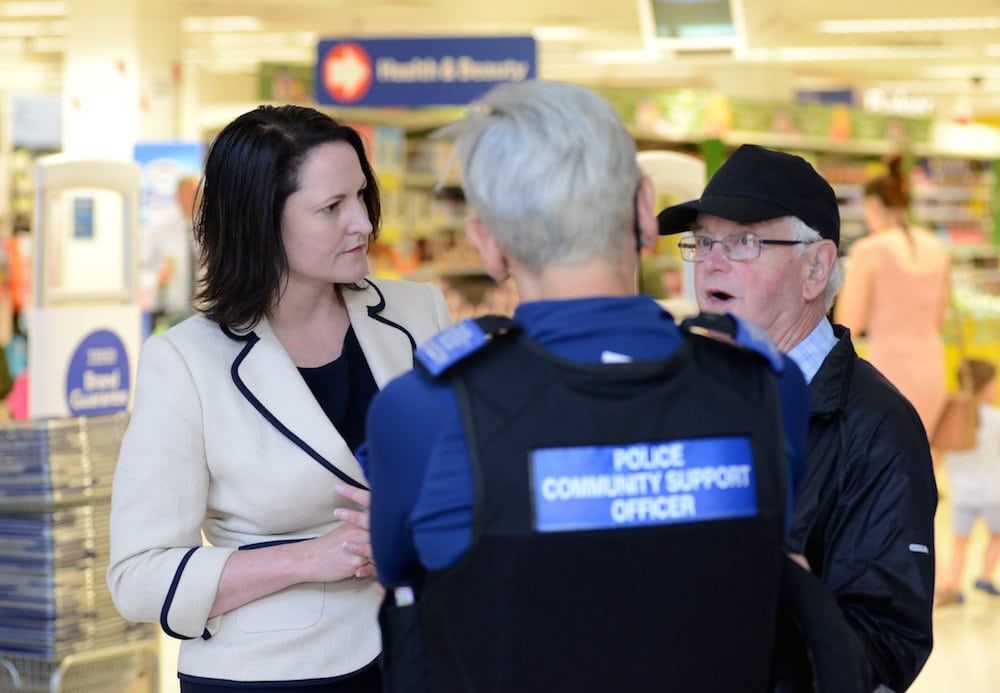 "A proposal to utilise domestically owned firearms is a crass and inadequate response to mounting concerns about police cuts.
"In particular it is an inadequate response to the previously reported removal of a large number of armed officers. This in turn is exacerbated by the removal of the 'eyes and ears of the force', the PCSOs and beat officers."
The motion called for the council's chief executive to write to the Home Secretary asking her to "remove Ms Hernandez from office, allowing Devon and Cornwall Police to continue the fight against crime, including terrorist threats, without these stupid and dangerous comments being made."
The councillors also want to write to the Devon and Cornwall Police and Crime Panel Chair, Roger Croad, requesting he tables an urgent vote of no confidence in Ms Hernandez at their next full meeting.
The office of Ms Hernandez, who is due to appear before the panel on Friday, said it had no comment to make yet on the council's decision.
Her original comments were made during a phone-in on BBC Radio Cornwall.
She was asked by a caller who said they were an "ex-registered firearms dealer" and a gun owner in the Bude area: "If there should ever be a terrorist attack close to the town centre, what happens if people like I and others try to defend themselves using those guns?"
Ms Hernandez replied that it was "a very good question" and she wanted it put to her in writing.
When challenged by presenter Laurence Reed if she was advocating vigilantes, Ms Hernandez said: "I'm just saying… let's officially have a look at that and see what would be the implications of it. Let's unpick it a little bit."
At the time, she said her words had been "misinterpreted" and she was not advocating the use of firearms by members of the public during a terrorist incident.
http://www.thelondoneconomic.com/news/another-u-turn-govt-reverses-planned-cuts-free-school-meals/04/07/
http://www.thelondoneconomic.com/news/vote-leave-director-says-vote-leave-error/04/07/
http://www.thelondoneconomic.com/news/jersey-child-abuse-inquiry-original-whistleblowers-say-abusers-still-large/03/07/