This is the dramatic moment a surfer was rescued after more than 30 hours clinging to his surfboard – 13 miles out to sea.
Lucky Matthew Bryce, 22, was found after a major search and rescue operation was launched when he was reported missing on Sunday morning.
He was eventually spotted by a helicopter around 7.30pm on Monday evening – 13 miles off the west coast of Scotland.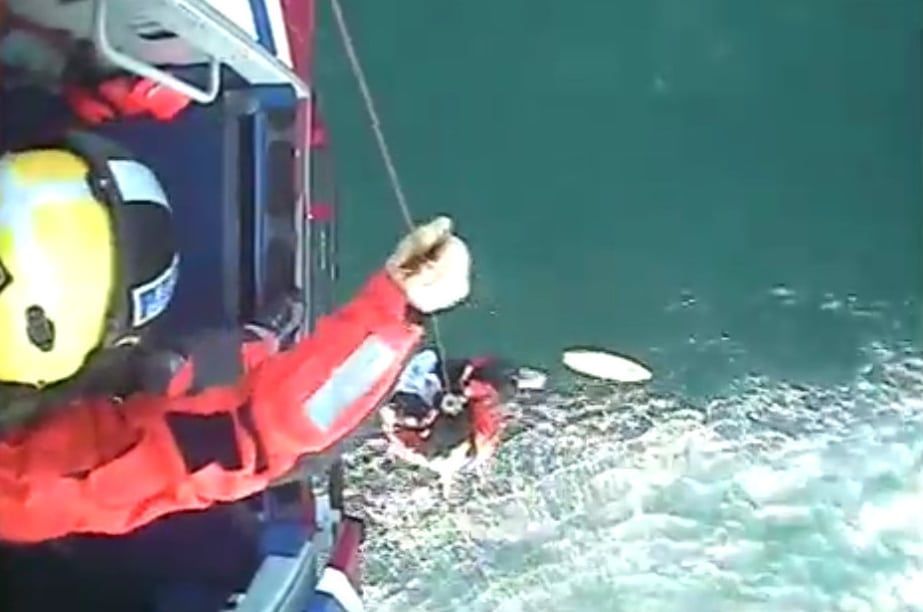 His body temperature was low but rescuers say he survived thanks to his wetsuit.
The coastguard today released their footage of him being plucked from the sea by a helicopter winch.
The film shows him still clinging to his surfboard before a volunteer is lowered to his aid.
Matthew had drifted towards Northern Ireland and was airlifted to hospital in Belfast for treatment for hypothermia.
Search coordinator Dawn Petrie said he had all the right kit and his wetsuit may have saved his life.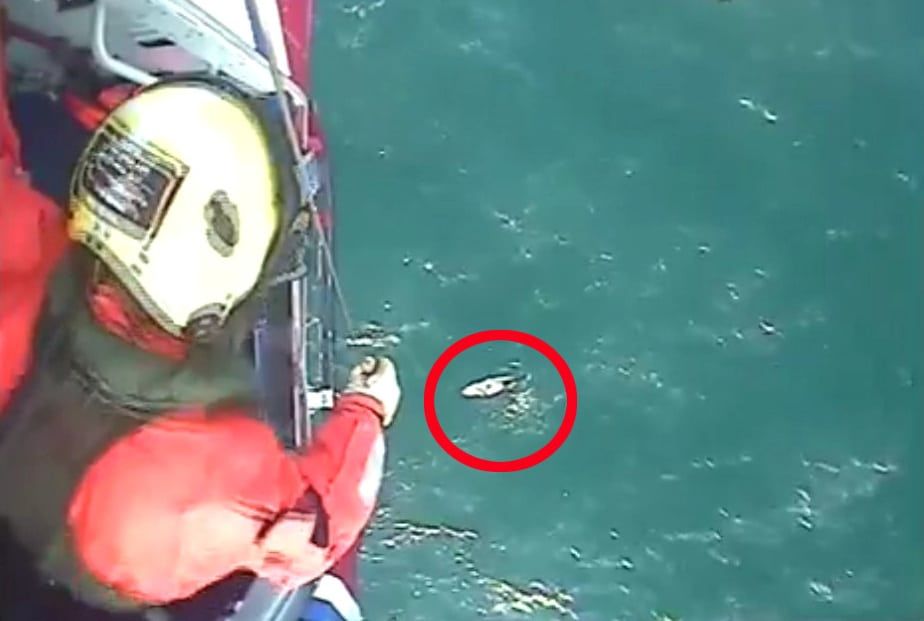 She said: "Hope was fading of finding the surfer safe and well after such a long period in the water and with nightfall approaching we were gravely concerned.
"The crew on the coastguard rescue helicopter were delighted when they located the man still with his surf board and 13 miles off the coast.
"He was kitted out with all the right clothing including a thick neoprene suit and this must have helped him to survive for so long at sea.
"He is hypothermic but conscious and has been flown to hospital in Belfast."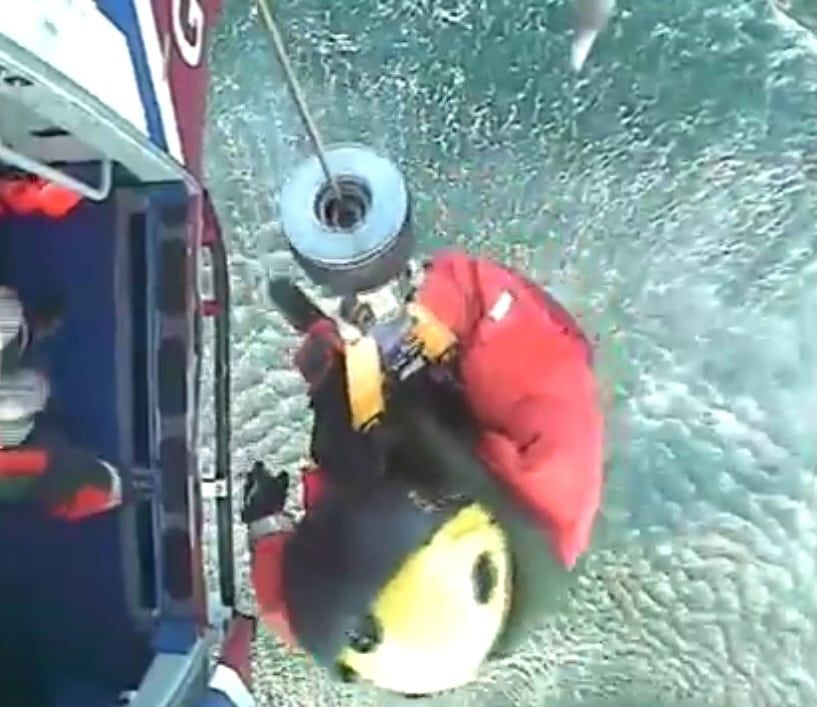 Matthew, from Airdrie, North Lanarkshire, was initially reported missing by his family when he failed to return from a surfing trip off the Argyll coast.
Rescue teams from Campbeltown, Southend, Gigha, Tarbert and Port Ellen were all involved in the successful operation.