Thousands of people lined the streets today for the funeral of brave little Bradley Lowery.
Bradley died aged six on Friday (July 7) after a five-year battle against the cancer Neuroblastoma.
The youngster captured the nation's heart in his fight against the disease and had made a firm friend in Sunderland striker, Jermain Defoe.
The footballer, wearing an England football shirt, was seen passing the superhero procession as he joined crowds heading inside the church for the funeral.
Former Sunderland AFC manager David Moyes was also seen arriving at the church.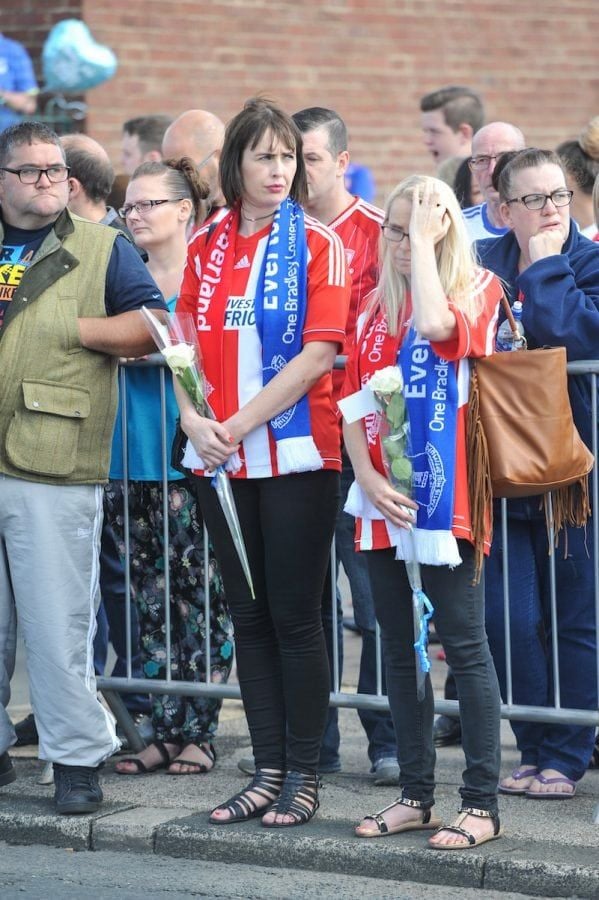 The theme for the funeral was 'Cancer has no colours' and mourners duly adorned a variety of football shirts and bright wear.
The little lad's funeral procession made its way past a crowd of thousands, with blue balloons lining the streets tied to bollards.
Tributes from members of the public have been placed on railings on the road leading to the funeral at St Joseph's Church in Bradley's hometown of Blackhall Colliery, near Hartlepool, County Durham.
A marquee set up on the route with a large banner and the words 'Only one Bradley Lowery' embellished on it.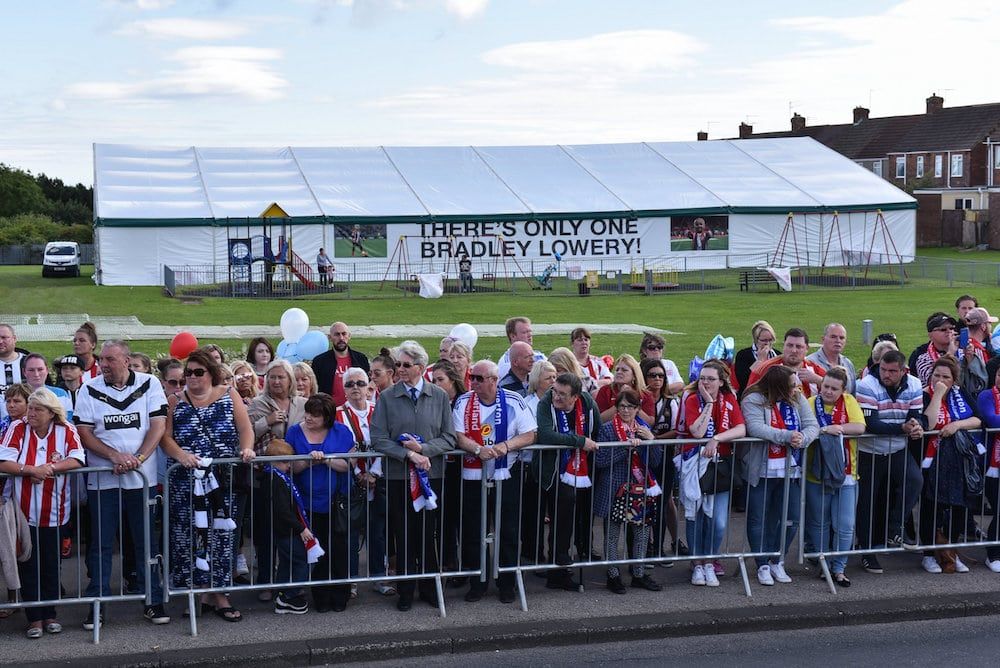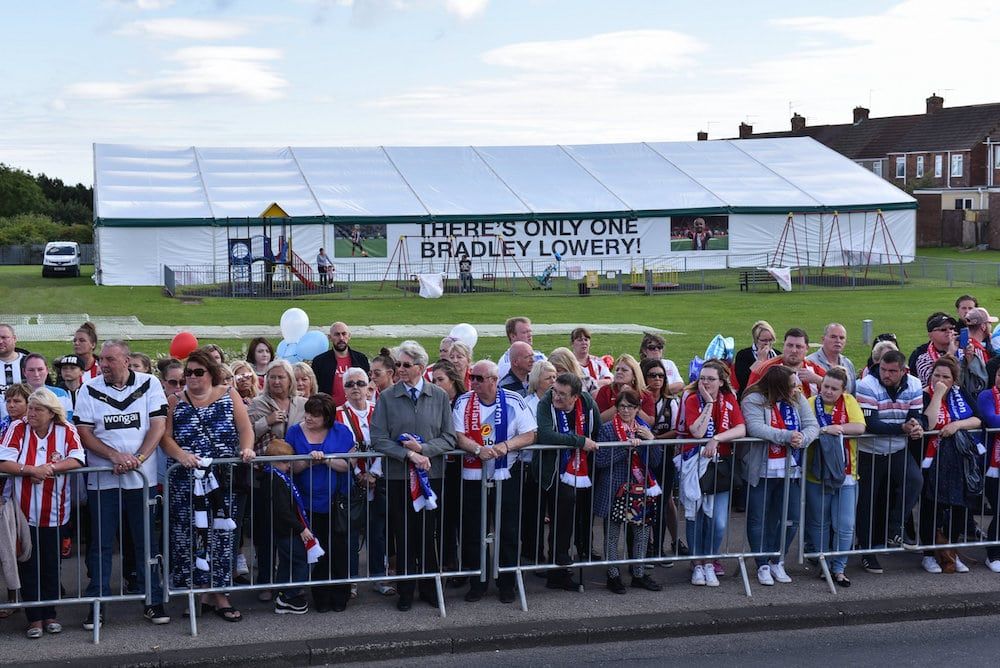 The crowds of people five deep paid their respects as the procession moved past, lead by bagpipers playing 'Amazing Grace'.
A car with flowers spelling out 'Bradley' followed the bagpipers.
A variety of superheroes tracked the bagpipers including Batman and Spiderman,
Bradley loved superheroes and his mother Gemma Lowery said on a post on the day of his sad death: "He was our little superhero and put the biggest fight up but he was needed else where."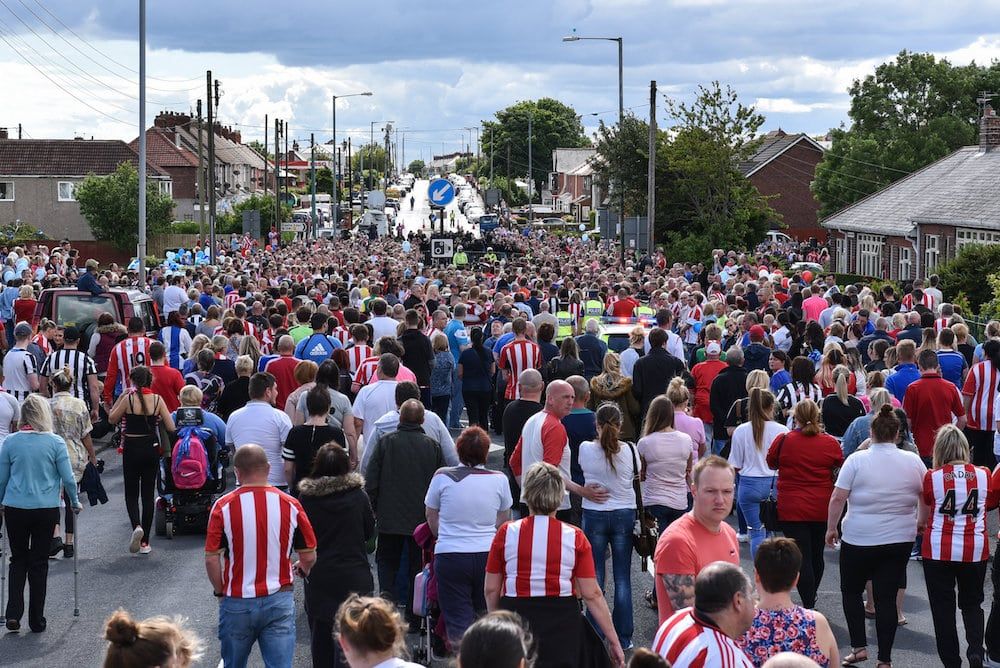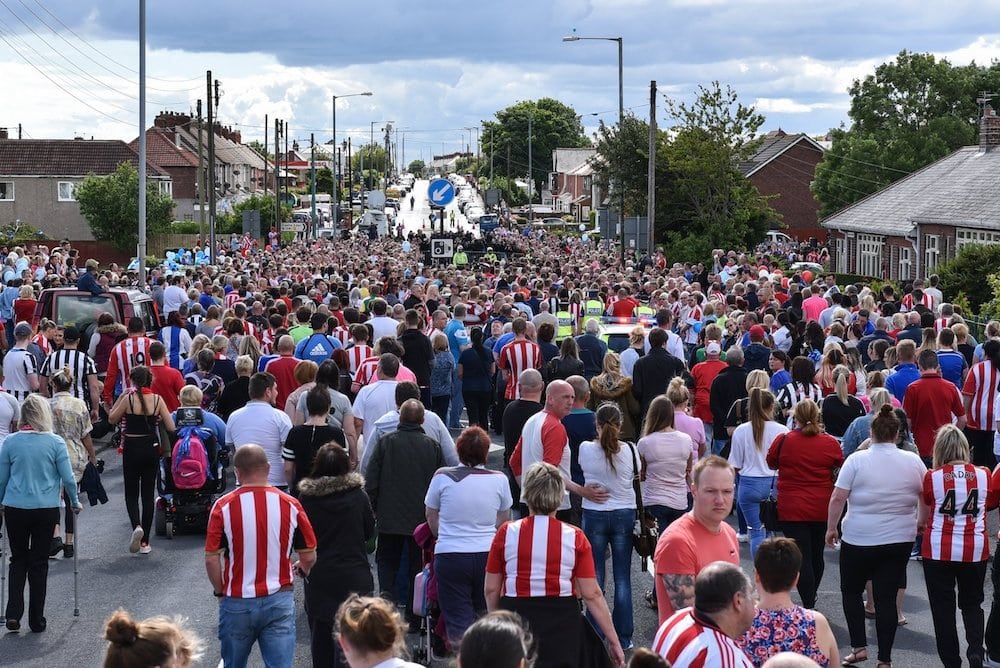 The horse-drawn hearse carrying little Bradley was the final part of the procession, with his coffin adorned by red and white flowers made famous by his beloved Sunderland AFC.
Thousands of mourners wearing football shirts with 'Bradley' and the number 6 on their back flooded onto the road to follow the procession to the church.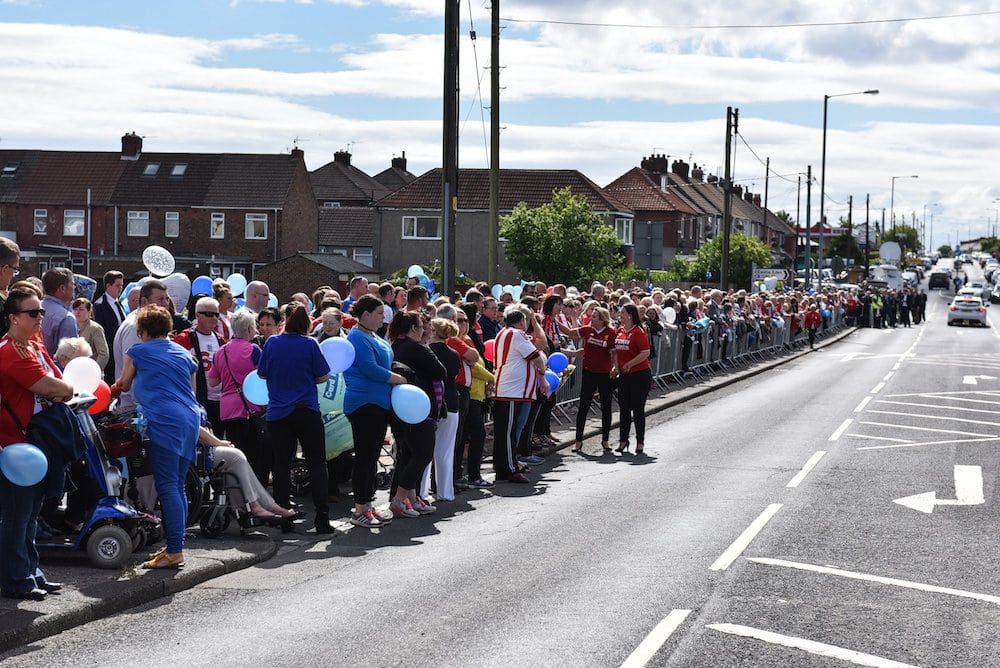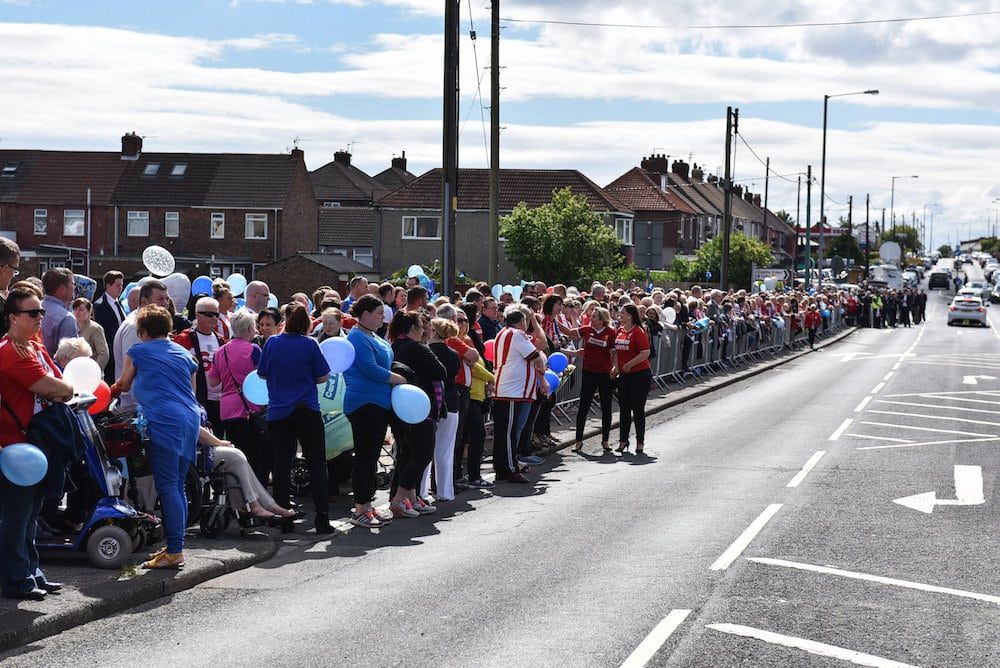 Bradley built a strong friendship with footballer Jermain Defoe, who called him a "little superstar" in the months before his death.
Defoe has just moved to Bournemouth and the club announced on Thursday that he had left their pre-season training camp in Marbella to travel back for the funeral.