Downing Street has been forced to correct a tweet after an unfortunate blunder was spotted by eagle-eyed social media users.
The official No 10 account posted a graphic on X – formerly Twitter – saying the UK "is home to twice as many AI companies as any other EU country".
It was deleted and a new graphic, saying "any EU country" instead, was reposted 45 minutes later.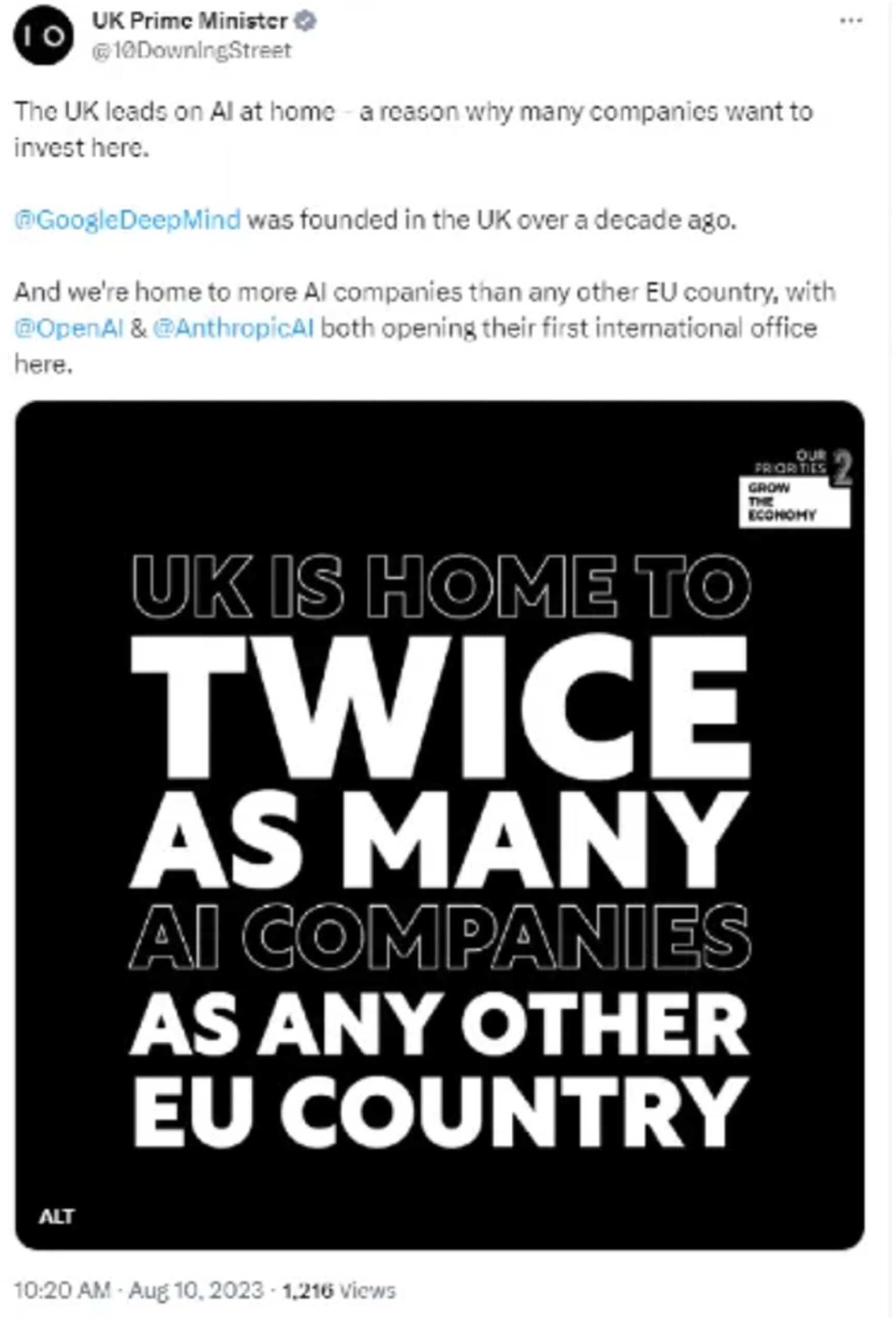 The UK left the trading bloc in January 2020, after the 2016 referendum.
The post was promoting the government's investment in artificial intelligence, including an announcement of £13 million for use of the technology in healthcare such as surgical robotics.
Related: There's a black hole at the heart of our country's finances