By Jack Granard
An app is revolutionising the lives of vulnerable people in Kenya by helping them manage the burden of unexpected medical costs.
Single mums and elderly people are signing up to the mobile health wallet service M-TIBA, which allows individuals to send, save and spend funds for their medical treatments.
Prior to its development, the severe lack of access to financial planning tools and saving services had been problematic for residents who would often pay in cash or lose money to unethical partners.
A shocking 40 per cent of Kenyans cannot afford to seek treatment from hospitals, with mothers and their young children often having to choose between food or health.
This is particularly evident in Kawangware, a slum near Nairobi, where most residents live on less than US$5 a day.
The increase in the app's use coincides with the huge leaps that Kenya has made with connectivity and has given millions of Kenyans the power to financially take back control and pay for healthcare.
According to Bob Collymore, CEO of Safaricom, in just over a decade "Africa has risen to become the world's second most connected region in terms of mobile subscriptions."
To demonstrate the power of the technology, media personality Janet Mbungua visited the area to highlight how the service has improved the lives of its residents.
Single mum Irene discussed the severe poverty surrounding her neighbourhood but emphasised her rising optimism in raising her kids with the aid of the mobile health wallet.
She said, "It helped me greatly.
"But it's really challenging. Whether it's clothing, soap or food, it's tough for me getting those things.
"I managed to save money through M-TIBA, while I was paying the clinic bills when I was pregnant."
Grace, who owns a salon in Kawangware, was equally pleased and feels her future is more secure.
She said: "It's a really good service, especially for days when you can't afford healthcare and check ups.
"When you join M-TIBA, you are safe from rainy days."
When Janet visited the CarePay office in Nairobi, a worker there detailed some of the disadvantages the community have had and why this technology is turning the tide for the country.
He said, "Since M-TIBA was launched we have seen more and more women, especially, women with small children come in to their clinics because they are able to save in small bits.
"You would be surprised that in this country, people have a very high affinity for mobile technology. As about 25 million users are actually on Safaricom using their mobile phone.
"Previously those women would not be able to have money because unfortunately in some cases their husbands would take the money and go drinking.
"So, the impact we're seeing is that the vulnerable people in the communities, especially women, children and the elderly are able to actually access healthcare.
"Most people are not able to access healthcare because they don't have money.
"So what happens is that illnesses go untreated, symptoms worsen and because of that they have to sell their family belongings or they are not even able to get healthcare and unfortunately in some cases they die.
"By having a tool where these people can actually start planning and saving for their healthcare needs – the hospital also started viewing these people differently."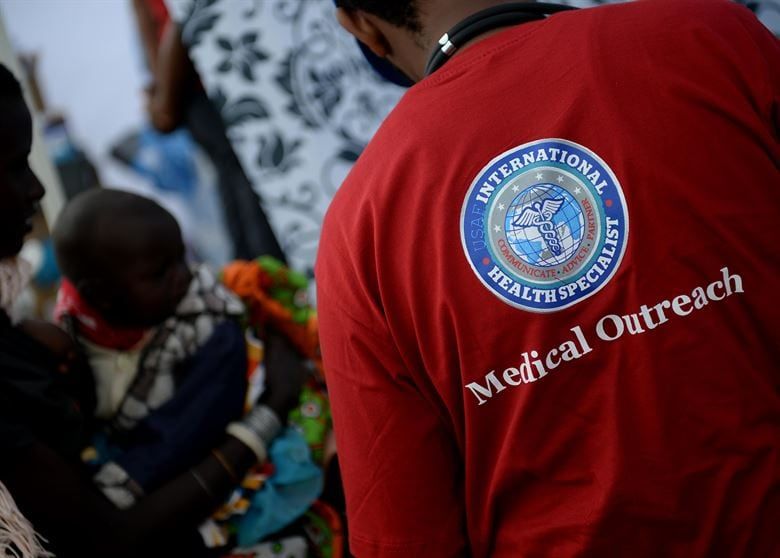 Consequently, the future of access to healthcare in Kenya seems firmly rooted in their mobile phones, as the technology has had a significant economic and social impact for the lives of many.
Ultimately, the simple act of allowing individuals to send, save and spend funds for their medical treatment has had a dramatic difference.
As Janet said: "This story shows that it's not always the most innovative piece of technology that changes lives, it's the most innovative use of that technology."
This story is being showcased as part of a campaign called Case For Change, which tells powerful stories of human change, all backed by mobile connectivity.
Making its way around the world, the #CaseForChange is packed with everything people need to tell their stories on what mobile operators globally are doing to tackle the United Nation's 17 Sustainable Development Goals (SDGs).
RELATED 
https://www.thelondoneconomic.com/lifestyle/health/concerns-availability-ambulances-police-rush-man-hospital/09/02/