Extinction Rebellion has shared its disappointment following a planned meeting with Michael Gove, saying it was "less shit" than they thought it would be, "but only mildly".
The activist group say the Environment Secretary has "missed a moment" after he failed to promise concrete action to tackle climate change, despite admitting that the UK is not a world leader on climate.
Clare Farrell of Extinction Rebellion said: "It was less shit than I thought it would be, but only mildly.
"I was surprised to hear a radical reflection on our economic paradigm from Michael Gove when he talked about how our model is extractive and destructive – and that we need to move to a circular model.
"And that similarly a debt based economy doesn't do right by young people, that it is creating a huge debt for them and that it has to change.
"Unfortunately what failed to emerge was an actual way forward. I'd like to remind him that we have a 1 percent chance of hitting 1.5 degrees – that urgency wasn't in the room."
On 31 October last year, Extinction Rebellion declared a rebellion against the UK Government due to its criminal inaction on the ecological and climate emergency. Since then, more than 1,300 people have been arrested in the UK alone raising the alarm on this cause.
Lord Randall, former member of Environment Sub-Committee, Minister Jenrick, Exchequer Secretary to the Treasury and Richard Benwell joined Gove in a meeting with the campaign group in which Extinction Rebellion representatives challenged him on the Government's track-record on climate change and his party's lack of action in declaring a climate and ecological emergency.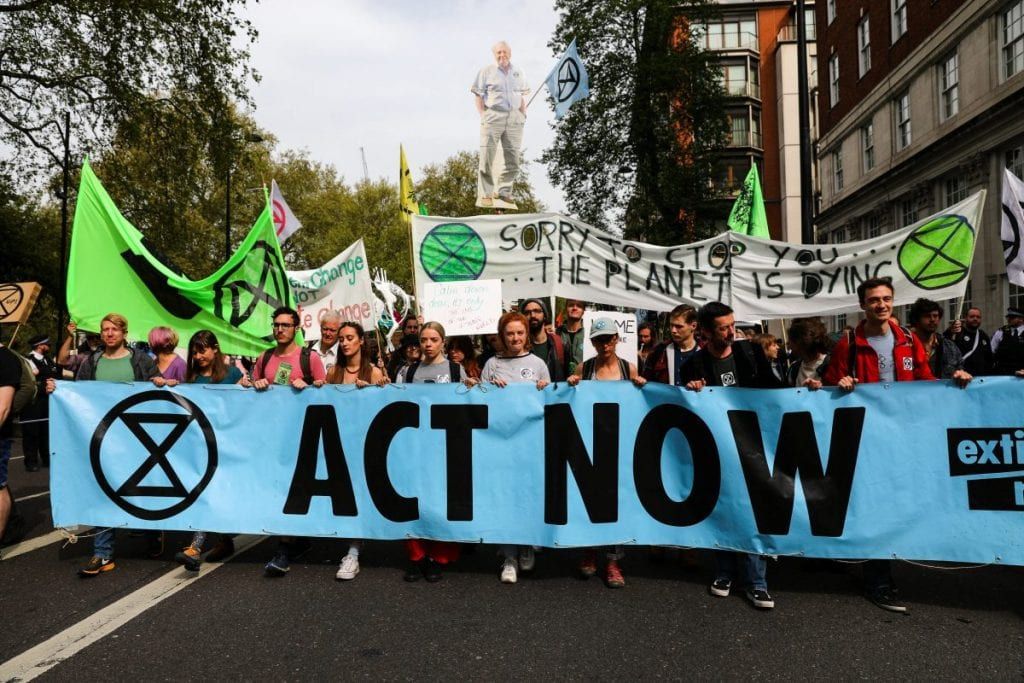 The meeting ended without the promise of concrete action that Extinction Rebellion had requested of Michael Gove. Michael did however commit to discussing a Citizen's Assembly with Sadiq Khan, which the group described as "not enough".
Sam Knights of Extinction Rebellion said: "Theresa May has so far refused to participate in cross-party discussion on climate breakdown, so it is really significant that Michael Gove today agreed to reach out to Sadiq Khan and cooperate on this issue.
"He also agreed to meet us again within a month so that we can hold him to account and continue exerting pressure on our political class. We welcome these steps."
Gove's voting record on environmental issues has also been flagged. Between 2008 -2016, Gove voted 12 times against measures to prevent climate change, was absent for 11 votes and cast just 5 votes in favour.