An OAP who hid Britain's biggest known collection of child abuse images in a secret underground bunker at remote farm was today (Mon) jailed for 12 years and eight months.
Perverted Geoffrey Crossland, 70, collected more than 2.2 million indecent images of children on a series, a court heard.
The disgusting horde was discovered by police when they raided Crossland's sprawling farmhouse home while he was on holiday in Argentina in October 2018.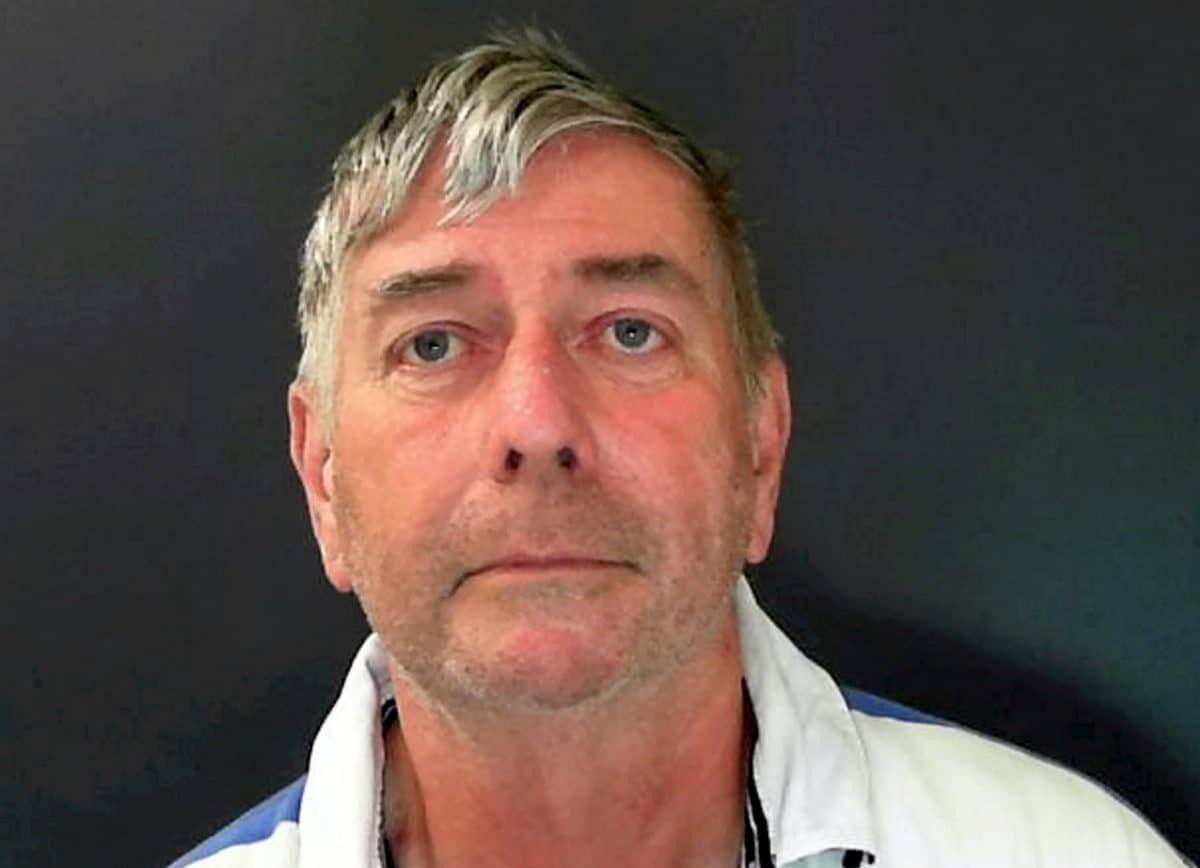 Officers found prohibited firearms along with USB sticks, tablets, hard drives and computers which contained indecent images of children in a secret bunker he had created.
The haul included 28,686 images and 5,826 videos of the most extreme category A with over 2 million images in Category C.
In an operation conducted by North Yorkshire Police in conjunction with the National Crime Agency, Crossland was arrested on his return to Heathrow Airport.
Sentencing Crossland, from Padside Green Farm, Harrogte, North Yorks., Judge Andrew Stubbs QC said the "scale of the depravity" the images depicted was hard for the public to understand.
He said: "Your criminality was unearthed, almost literally, on October 18 last year, when officers searched your house for images of children.
"One issue which is not forgotten is that these images capture real life people, and at the same time real life sexual abuse being carried out on them."
Appearing at York Crown Court, Crossland, 70, admitted 11 charges in relation to the possession of firearms and ammunition.
He had previously pleaded guilty to three counts of making indecent images between January 2011 and October 2018.
Prosecutor Stephen Wood said: "It [the bunker] was fitted with electrics and from there they recovered USBs, sim cards, external hard drives, laptops, computers, tablets, floppy disks and DVDs.
"Among the evidence there was a worrying document which had been created with login details so he [Crossland] couldn't forget which websites to access.
"There was also websites on the documents listed with where he could access the best websites for indecent images of children and where he could share the information without being suspected.
"He even categorised the websites by the content and who had made them."
Defence Susannah Proctor said: "The bunker at his home was made in 1993 from storage containers which he applied for permission.
"He worked from his home at that time for his business creating manufactured electrical components.
"He possessed the firearms because he was an enthusiast and had been since he was 11 years old.
"This was also a hobby he shared with his father."
Crossland was jailed for five years for the possession of indecent images, 20 months for possessing moving images of a young girl and six years for the illegal possession of firearms.
Former businessman Crossland was also issued with a ten-year Sexual Harm Prevention Order and placed on the sex offenders register for ten years.
Detective Chief Inspector Graeme Wright of North Yorkshire Police, the senior investigating officer in the case, said: "This is without doubt the largest ever seizure of indecent images of children in the history of North Yorkshire Police.
"The investigation as a whole has been on a scale never seen before in our area regarding this type of offending.
"More than 100 digital devices were seized from an office area above the underground bunker complex on Crossland's premises.
"Each device had to undergo painstaking examination by North Yorkshire Police's Digital Forensic Unit supported by a team of specialist officers from the National Crime Agency.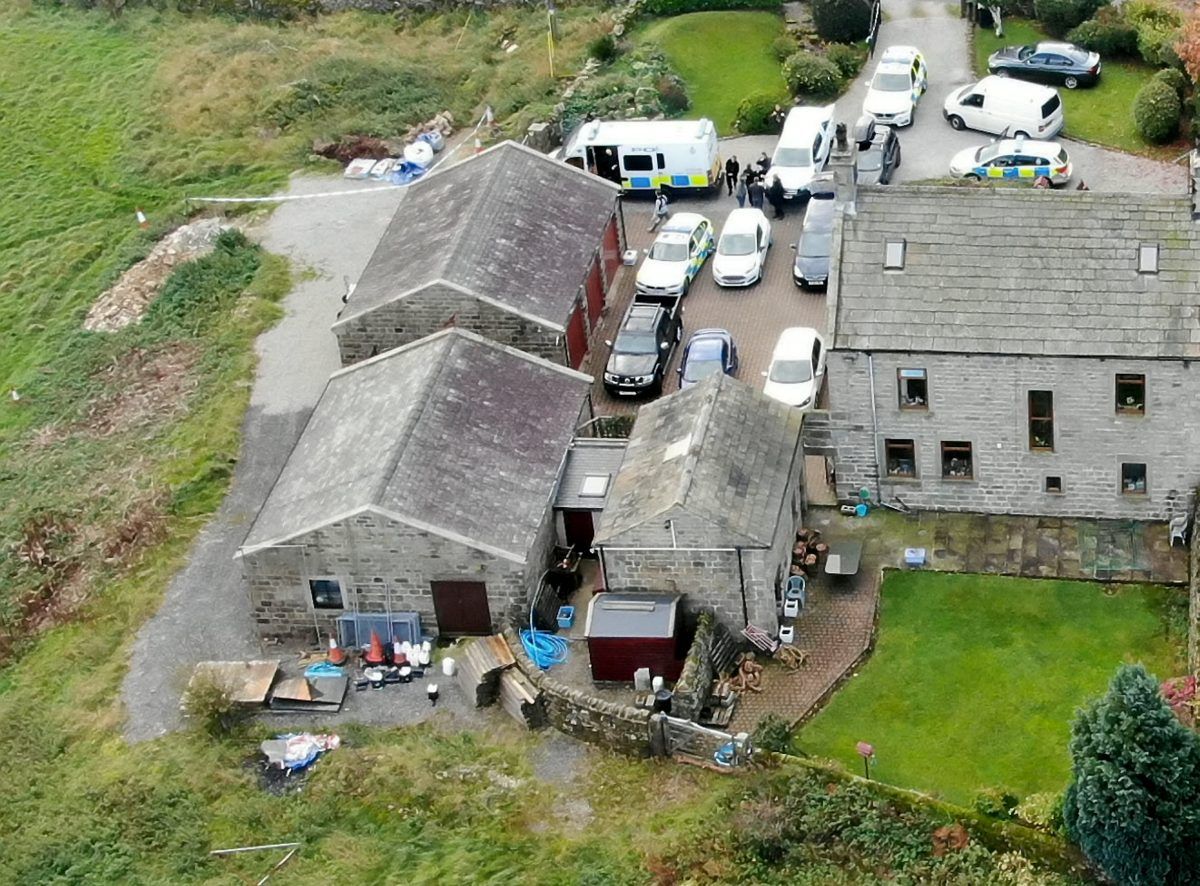 "There was also the recovery of the prohibited firearms and ammunition. We knew that Crossland had, legitimately, been an active member of shooting clubs over the years and he had acquired a large collection of firearms-related items and ammunition which he stored in the bunker.
"Nevertheless, everything had to be seized and carefully assessed to determine what was and what wasn't legally held."
Marc Horsfall, of the National Crime Agency, said: "A team of specially trained NCA officers spent several months working through Crossland's horrific catalogue of abuse images to grade them in order of severity.
"Crossland and men like him are fuelling the actual contact abuse of children and the sickening distribution of those images. The NCA works with partners at home and abroad to catch child sex offenders and bring them to justice."