A man caught up in the New York blast has told how commuters stampeded "over each other" in a frenzied escape bid.
Shaken Michael Avila says "50 or 60" people were caught in a crush trying to flee the scene at rush hour today.
At around 7.30am police were called to reports of an incident at Port Authority bus terminal near Times Square in Manhattan.
Police sources claim the explosion was caused by a man who detonated a pipe bomb that was strapped to him.
Michael, 35, was traveling from New Jersey to Brooklyn for work when the chaos unfolded.
The social worker said: "There were people running from various angles and screaming that someone had a gun.
"People were saying 'just run, just go'.
"Everyone was looking around confused.
"After a few minutes I think I heard another person say there was an explosive and that's when people started to panic.
"There was a lot of chaotic shouting and screaming.
"I saw a guy spring past me and as people scattered the crowd began to hurry more and push through the doors.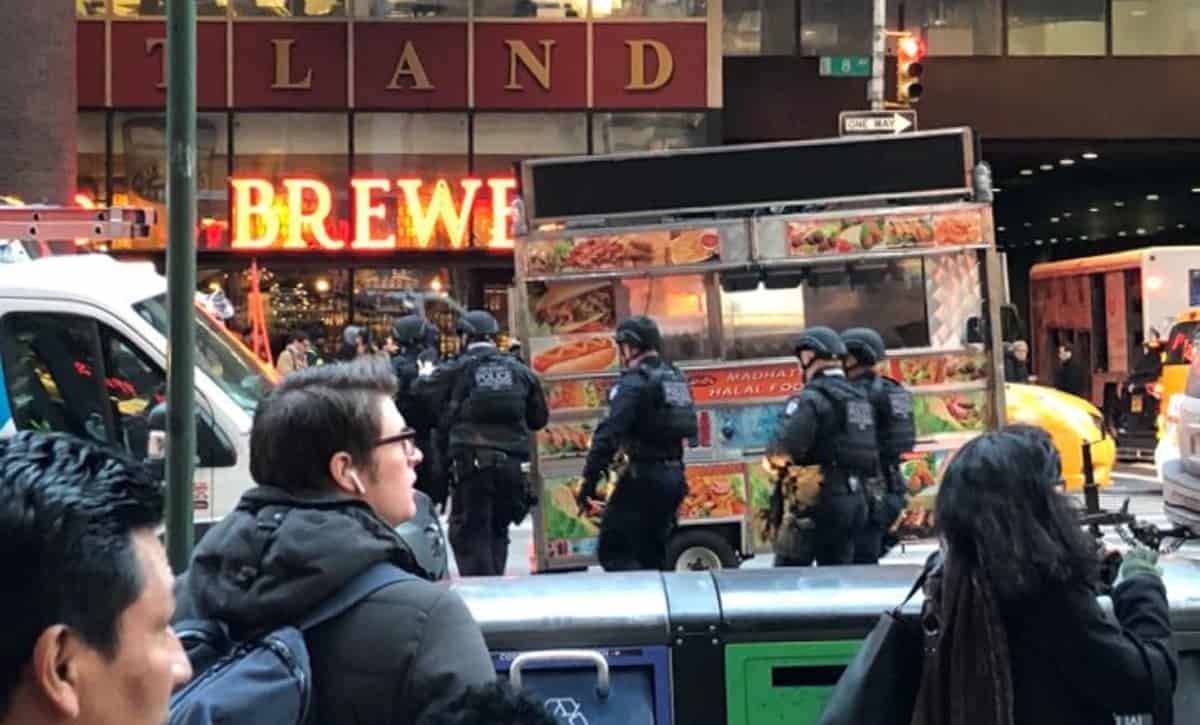 "There are escalators that lead outside and steps and people were running up to get outside. We are talking 50 or 60 people.
"People were running over each other at one point. It became like a domino effect as everyone tried to run through the doors.
"We got out and I ran across the street to 41st. I could hear sirens going off and people were grabbing their phones and calling home.
"Everyone was quite panicked and shook up."
He added: "It's scary. I'm quite on edge now."
Key subway routes were evacuated following the blast near Times Square.
New York Police Department tweeted: "One male suspect is in custody.
"No injuries other than suspect at this time.
"Avoid the area. Subways bypassing #PortAuthority and Times Square Stations. Info is preliminary."
In a previous tweet they wrote: "The NYPD is responding to reports of an explosion of unknown origin at 42nd Street and 8th Ave, #Manhattan.
"The A, C and E line are being evacuated at this time. Info is preliminary, more when available."
Unverified reports say 'several' were injured.
https://www.thelondoneconomic.com/news/world-news/breaking-new-york-city-police-confirm-subway-pipe-bombing-terror-related-footage-emerges/11/12/