A thug has been jailed for battering a teenage girl and a boy in unprovoked attacks outside a school – while waving a hammer at them.
Mohammed Kaka Khan, 29, was sentenced at Westminster Magistrates' Court on Monday for the random attacks, that were carried out weeks apart outside the same school.
Both of the incidents involved young victims and took place near Westminster Academy secondary School and sixth form.
Kaka Khan, from the West End, central London, assaulted an 18-year-old woman by punching and slapping her on November 15.
Less than a month later, in the same location he again punched and slapped a 17-year-old boy, while threatening him with a hammer.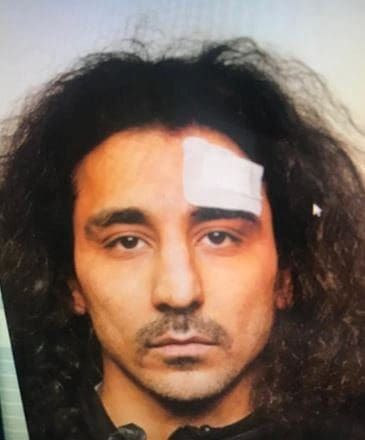 Kaka Khan used a hammer to threaten and intimidate the victims who were left with minor injuries.
Detective Constable Ken Mclelland said: "These were horrible incidents and I hope this result provides some comfort to the victims.
"Nobody deserves to be assaulted in this way and we will always use the full extent of our powers to bring violent offenders to justice.
"The arrest was made on 4 December, following joint work with officers from British Transport Police, Westminster Police Schools Officers, Neighbourhood Officers, CID and the Territorial Support Group."
He was sentenced to 16 weeks in prison for each offence, to run concurrently.
Met Police released a mugshot of Kaka Khan on Twitter which was met by amused tweets because of his smouldering expression and wild hair.
One user said: "These mugshots are getting funnier by the day. With hair like that I would be angry too."
By Milly Vincent