Ministers have unveiled plans to house asylum seekers in disused military bases to accommodate their "essential living needs and nothing more" despite legal threats from local Conservatives.
Robert Jenrick, the immigration minister, also announced on Wednesday he is "continuing to explore the possibility" of using ferries and barges to reduce the "eye watering" reliance on hotels.
Despite opposition from within the Cabinet, he confirmed that RAF Wethersfield in Essex and RAF Scampton in Lincolnshire will house migrants, as will a separate site on private land in Bexhill, East Sussex.
Mr Jenrick said Prime Minister Rishi Sunak was "bringing forward proposals" to use the Catterick Garrison barracks to house asylum seekers in his constituency to show "leadership".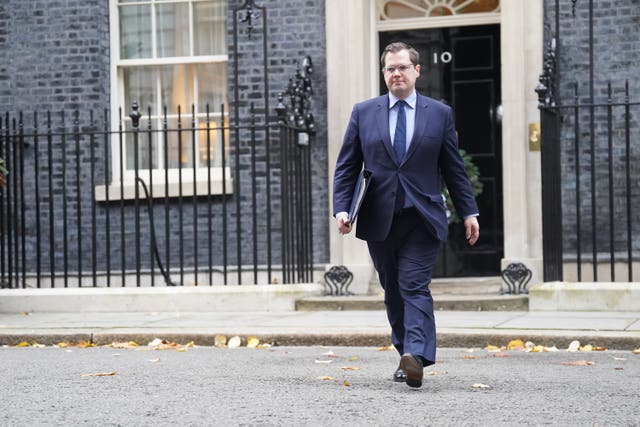 Charities said the military accommodation is "grossly inadequate" to house people who have fled war.
Senior Conservative Sir Edward Leigh responded by saying an injunction will be sought against the "thoroughly bad decision" in Lincolnshire, after a similar threat came from Essex.
Mr Jenrick told the Commons the Government remained committed to its "legal obligations" to house the destitute but said "we're not prepared to go further".
"Accommodation for migrants should meet their essential living needs and nothing more. Because we cannot risk becoming a magnet for the millions of people who are displaced and seeking better economic prospects," he said.
The minister insisted the sites are "undoubtedly in the national interest" and said "single adult males" only will be forced into the barracks, as he seeks to reduce a hotel bill he put at £2.3 billion a year.
He could not be any more specific than saying the accommodation will house "several thousands asylum seekers" in repurposed barrack blocks and portacabins.
Sir Edward, a former minister who represents Gainsborough in Lincolnshire, said using the former home of the Dambusters RAF squadron could jeopardise a £300 million regeneration project.
Addressing Mr Jenrick, the MP said: "I can inform him that the moment this is confirmed the local authority in West Lindsey will issue an immediate judicial review and injunction against this thoroughly bad decision which is not based on good governance but the politics of trying to do something."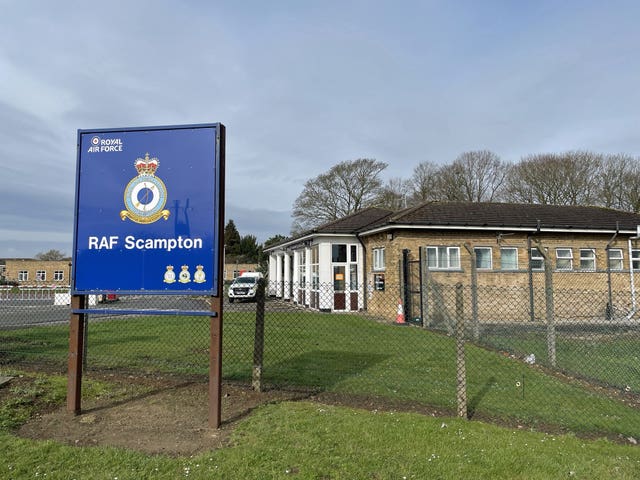 Tory-run West Lindsey District Council said it was "extremely disappointed" by the plans to use Scampton and is "considering all legal options, including urgent judicial review proceedings".
The plans were going ahead in the Braintree constituency of Foreign Secretary James Cleverly despite him arguing Wethersfield "wasn't appropriate for asylum accommodation".
Writing on Facebook on Wednesday, Mr Cleverly said: "Although this decision isn't the result my constituents and I wanted, I have received assurances that community safety will remain paramount."
Braintree District Council, which is also controlled by the Conservatives, had already said it was "preparing to apply to the High Court for an interim injunction".
Ahead of the announcement, multiple newspapers had been told that ferries and barges would also be used to house asylum seekers.
But Mr Jenrick was not able to set out any imminent plans, with a Government source stressing "nothing has been bought" and there are "no barges or ferries".
The Refugee Council said it was "deeply concerned" by the plans, saying the suggested accommodation is "entirely unsuitable" to the needs of asylum seekers.
You may also want to read: Asylum seekers to be housed in disused ferries and barges under government plans