Sports fans have been backed by a Home Office minister to intervene against protesters as a funder of the Just Stop Oil environmental group insisted its activists' actions are "vital".
Events have been told to put more stewards and injunctions in place to prevent disruption from protesters as policing minister Chris Philp backed spectators acting to "protect the event they're watching".
Mr Philp's comments came after Just Stop Oil supporters twice halted the tennis at Wimbledon.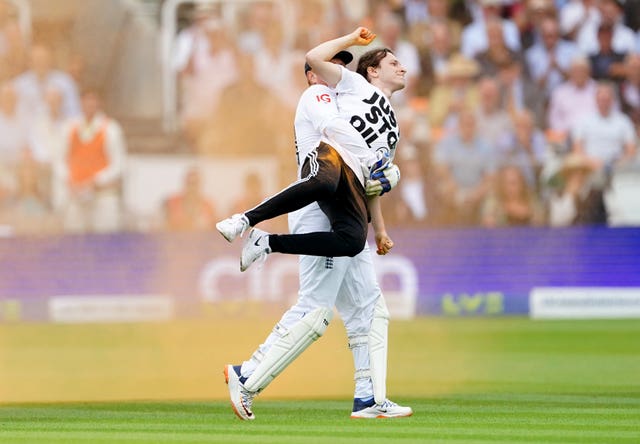 The incidents at the All England Club followed a string of protests at high-profile sporting events including the Lord's Ashes test – where one pitch invader was carried off the playing field by England player Jonny Bairstow.
Dale Vince, the founder of Ecotricity and a prominent financial backer of Just Stop Oil, said the protests are necessary to highlight climate change's "greater harm".
Mr Philp backed fans getting involved if their events are targeted.
Asked if he would "do a Bairstow", he told Times Radio: "I think it's reasonable for people to try and protect the event they're watching. Obviously, nobody should do anything dangerous or hurt anyone."
But he said they should not go as far as Bairstow by manhandling protesters.
"I think there are marshals and there are stewards whose job it is to do that and of course the police are there as well," he said.
The campaign targeting flagship events led to Home Secretary Suella Braverman calling sports chiefs in for a meeting to discuss the response.
Mr Philp said: "We'd like to see obviously those sporting organisations like Wimbledon increase the number of marshals and stewards.
"They have to be more careful about checking people coming into sporting events and react really quickly when something happens."
He said ministers "strongly encourage" the use of the courts to seek orders banning particular actions during sporting events.
"At the meeting yesterday we had with sporting leaders, we encouraged the use of injunctions because that allows for a much more severe criminal penalty if the injunction gets breached," he said.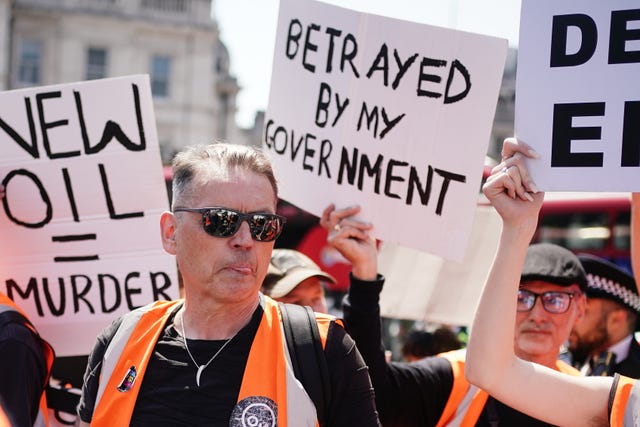 Mr Vince defended Just Stop Oil's actions.
He told BBC's Question Time programme: "If you look at Wimbledon yesterday, rain stopped play more than the protesters did.
"The protest is vital."
He added: "If you look at what's happening in the climate crisis, we are creating more rain, more events of rain and intense rain, so this is the climate coming home to roost in sporting events."
Asked if he supports the protests, Mr Vince said: "There is a greater harm going on in the world."
You may also like: Twitter threatens legal battle with Meta over rival app – reports