A "callous and contemptible" conwoman who falsely claimed she lost her husband and home in the Grenfell Tower fire to get free handouts to quench her "insatiable" greed was jailed today.
Joyce Msokeri, 47, feigned trauma for weeks in order to get £19,000 of food, clothing, free taxis, electronic devices and accommodation at the Hilton Hotel.
If her scam had not been foiled, she would have received £200,000 of housing, money and other goods and services.
She scammed charities, the Hilton Hotel, and the Royal Borough of Kensington and Chelsea out of help meant for survivors, and tried to get a flat – despite having a home.
The fraudster received so many clothes and goods she ran out of space in her hotel room in Holland Park, and had to keep a pile of ten suitcases in the concierge's room.
Although divorcee Msokeri said she had lost her husband, she was actually single and lived miles away from the tower block in North Kensington, west London.
As the net closed in on her, Msokeri told investigators she discovered her husband had actually survived and had been living in a cave in Margate, Kent where he was fed by tourists.
Zimbabwean-born Msokeri, of Sutton, south London, was convicted of three counts of fraud and one count of possession of ID document with improper intention – a driving licence.
At the Old Bailey she was jailed for four-and-a-half years.
Judge Michael Grieve QC said: "In the early hours of the morning of the 14th of June last year a terrible fire broke out in Grenfell Tower.
"Over 70 people perished in the flames, and hundreds of other people's lives were devastated.
"This was one of the most horrific disasters to befall Londoners in recent times."
Msokeri had fallen into arrears with her rent, and "concocted a plan" to "pose as a survivor of the fire in order to gain benefits".
The judge said: "While there were oddities and inconsistencies, the relief workers were there to help, and not to question."
He said she gathered goods "in breathtaking quantities", with her "room full to bursting with such items", which she shrink wrapped in suitcases.
Judge Grieve said: "Your greed in taking advantage of the situation you had created was insatiable.
"It has caused revulsion among the public at large.
"The impact on these people as on the close knit community living in Grenfell Tower when they learned of your fraudulent behaviour has been dramatic.
"These were callous and contemptible, indeed disgusting offences.
"For which only a custodial sentence can be justified, and one of some length."
One community member had said "their actions have totally ripped at the heart and faith of the Grenfell community", the judge added.
Bespectacled Msokeric who appeared in court via video link wearing a pink sweater, black hat and sat in a wheelchair, showed no emotion.
Prosecutors argued she was a "very good actress" which enabled her to carry out the deceit, but her scam unravelled after she became too greedy.
Msokeri phoned Sky to complain about her TV service hours before heading to the Westway Centre, near the tower, where survivors were being helped.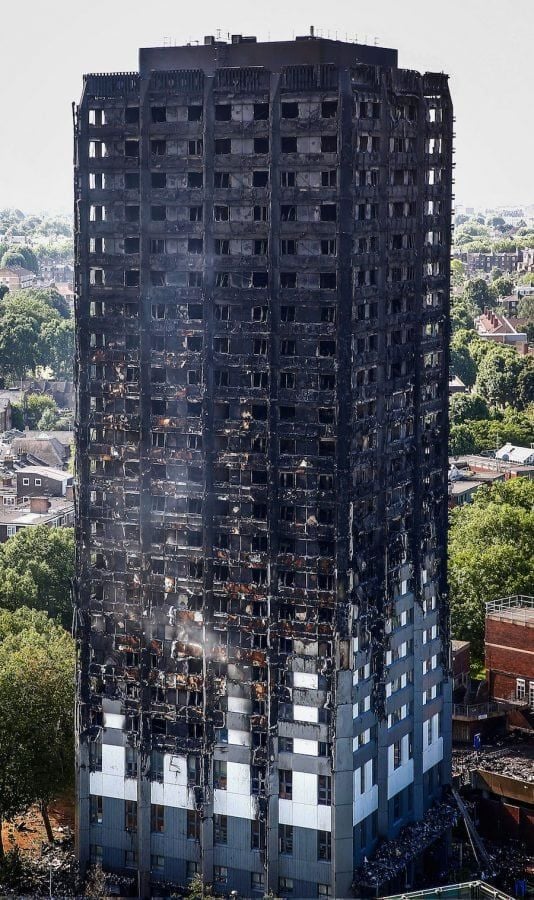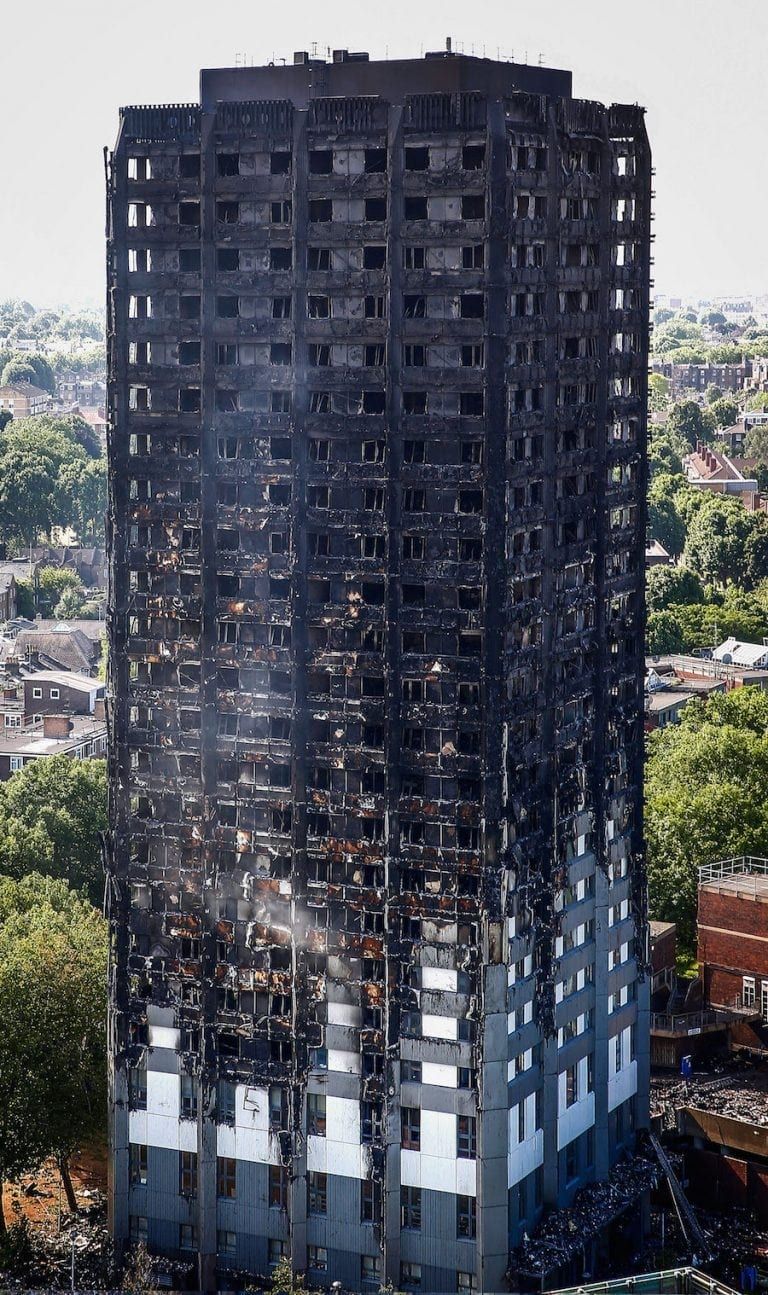 After arriving there on June 15, the day after the inferno which killed 72 people, she said she had lost her husband and sister-in-law.
Earlier in the day she had pretended to be her sister and reported herself missing to police.
As staff did not have any lists of people in the tower, at first they had to trust people who were arriving for help.
Initially Msokeri said she lived in flat 583, but the numbers only went up to 207.
She later claimed she had lived on the 17th floor since February, but could not remember the number.
If staff questioned her story, she would ask them to be removed from her case, which happened three times.
Meghan Hessian, night manager of the Westway Centre, bought her bras and other clothing using her own money.
After Msokeri was given a new iPhone, she "totally changed" and became "more chirpy".
She appeared with a new bag, clothes and hair cut, and Ms Hessian said: "I thought to myself this doesn't seem right."
During the trial, Msokeri sat in a wheelchair – despite not medically needing one – and was labelled a "malingerer" by two psychiatrists.
Kate Mulholland from the CPS added: "Joyce Msokeri has been sentenced today for fraudulently claiming money and accommodation intended for the true victims of the Grenfell Tower fraud.
"Her offences were not just about money but involved the exploitation of extremely vulnerable people, as well as the breach of trust of survivors, donors and relief workers.
"Our prosecution showed she persuaded one vulnerable man to pretend to be her husband as part of her scam.
"She also claimed her supposed husband had not died in the fire as she first thought, but had been living in a cave.
"This was all to satisfy her greed and she will now have to face the consequences of her dishonesty."
Msokeri is the second person to be convicted of falsely claiming to be a victim of the Grenfell Tower fire.
Vietnamese immigrant Anh Nhu Nguyen, 53, was jailed in February for 21 months after pocketing more than £10,000 in cash and goods.
By Ben Gelblum and James Caven
https://www.thelondoneconomic.com/news/grenfell-tower-conman-claimed-family-died-blaze-jailed-scam-appeared-tv-met-prince-charles/09/02/
https://www.thelondoneconomic.com/news/coach-tour-company-takes-chinese-tourists-take-photos-selfies-grenfell-tower-tragedy-site/29/09/
https://www.thelondoneconomic.com/news/governments-grenfell-fire-promises-lie-shatters-refuse-pay-sprinklers-tower-blocks/01/11/