An incredible luxury tree house will go on show at the RHS Chelsea Flower 2017 today.
The tree house is made from Kebony, a wood recommended by leading architects, and will offer the public a rare opportunity to experience the quality and charm of Blue Forest's bespoke tree house creations.
Located on the show's prestigious Main Avenue, the stand will feature a natural woodland planting scheme designed by Architectural Plants, a prestigious nursery with an enthusiasm for the sculptural qualities of trees and quirky or unusual plants.
Finished with premium grade Cedar cladding and featuring a copper turret, the Blue Forest tree house is designed primarily as a garden hideaway. There is plenty of space inside for the family to entertain friends or relax with a book in the comfy window seat. Those with an eye for detail will spot numerous other bespoke touches including copper finials, intricate rope work and a bespoke interior design scheme.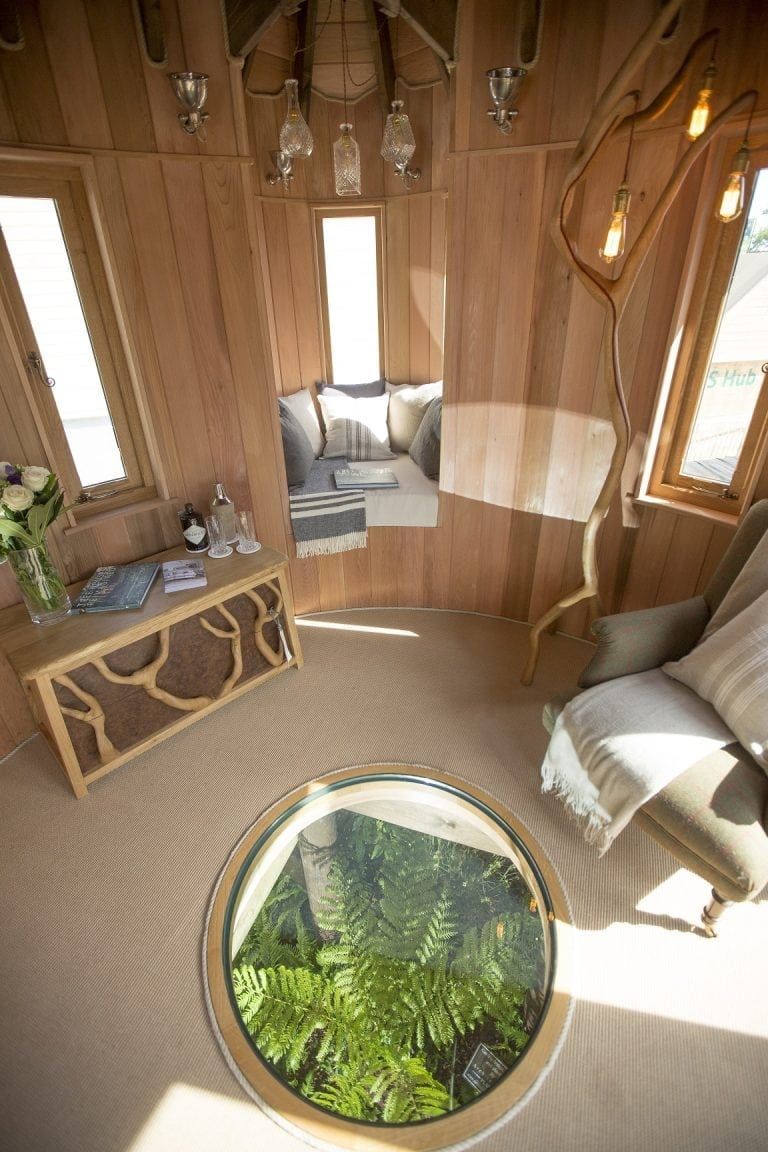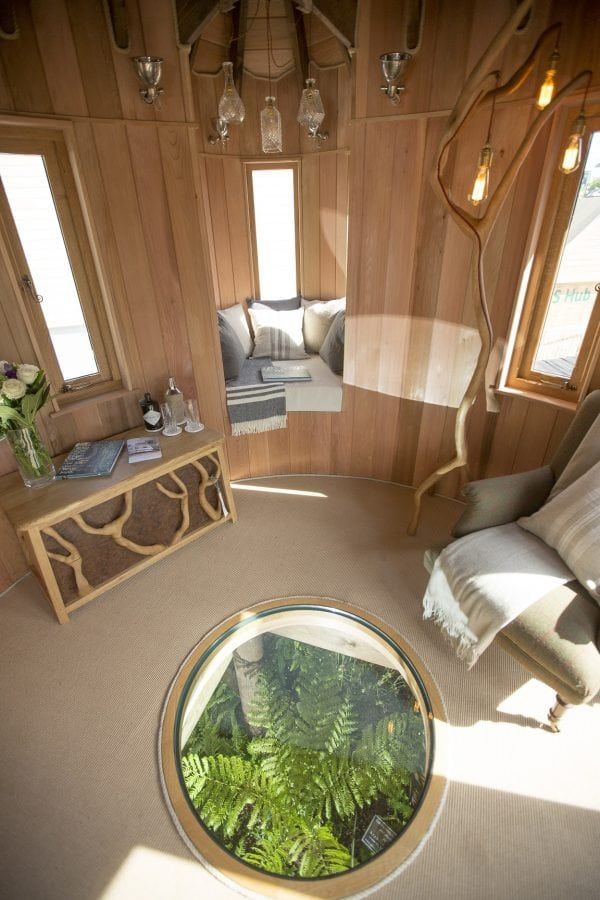 The woodland planting is set against sustainable Kebony timber decking and lining of the bench and walls, which was chosen for its beauty, environmental credentials and hardwearing characteristics. Kebony's revolutionary technology is an environmentally friendly process which modifies sustainably sourced softwoods by heating the wood with furfuryl alcohol – an agricultural by-product.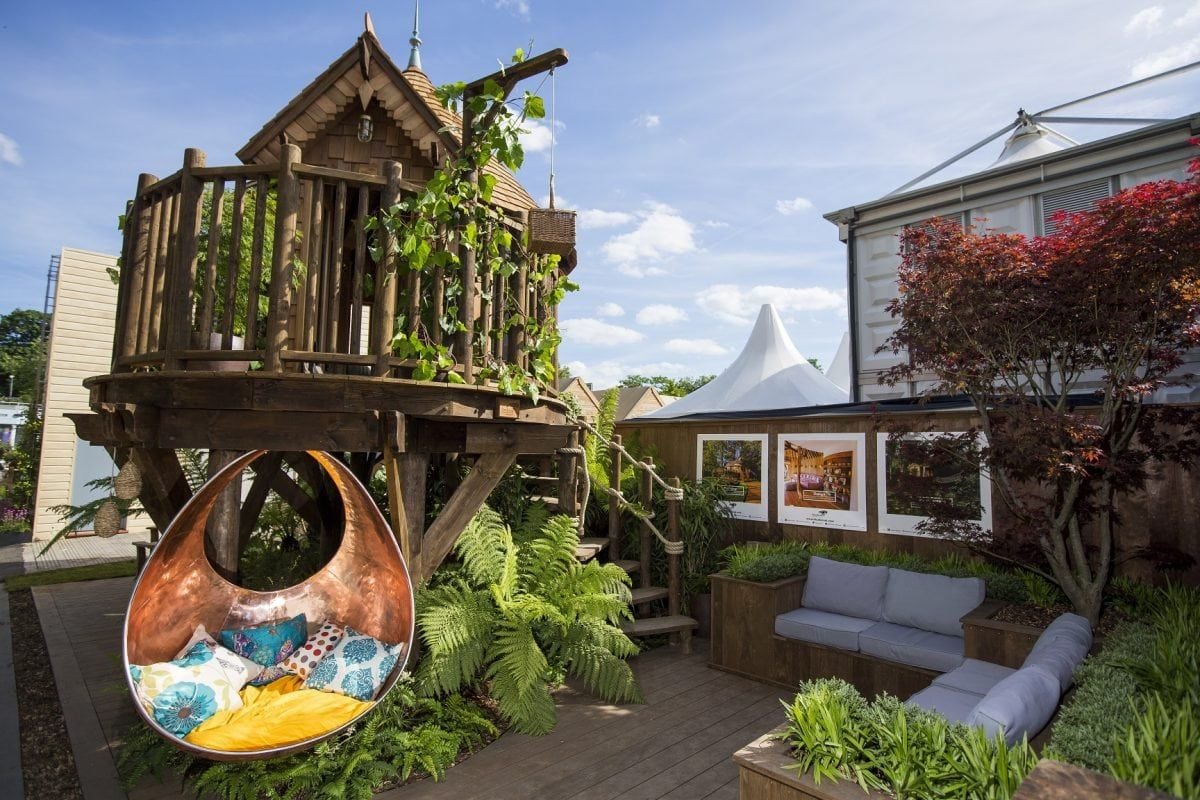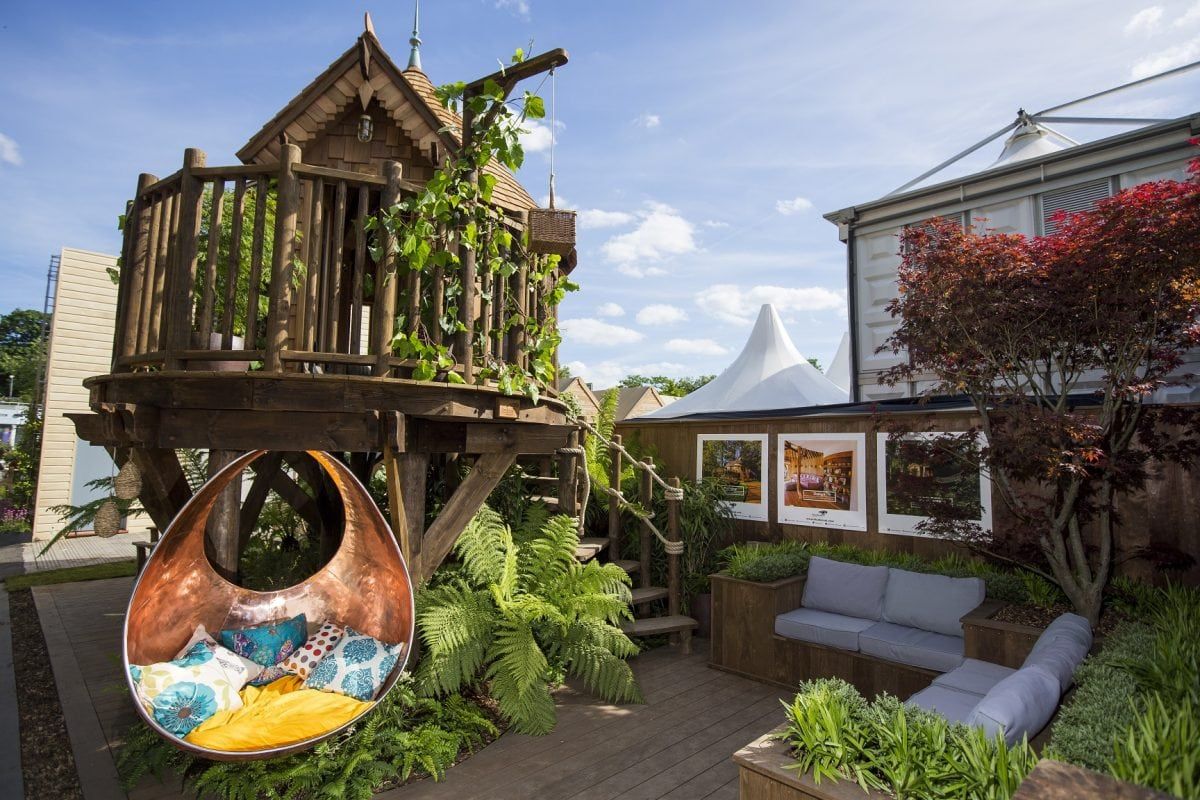 Andy Payne, Founder of Blue Forest, said: "We have worked hard to develop a reputation as the world's leading tree house experts. This year's tree house will be the largest we have ever exhibited at the Chelsea Flower Show. We are delighted to be on Main Avenue this year and can't wait to experience the vibrant atmosphere of the show!".