Boris Johnson is set to make an announcement that could pave the way for increased use of imperial measurements after the UK's break with the European Union, reports have said.
Do you want it? Or does this tweet speak for you?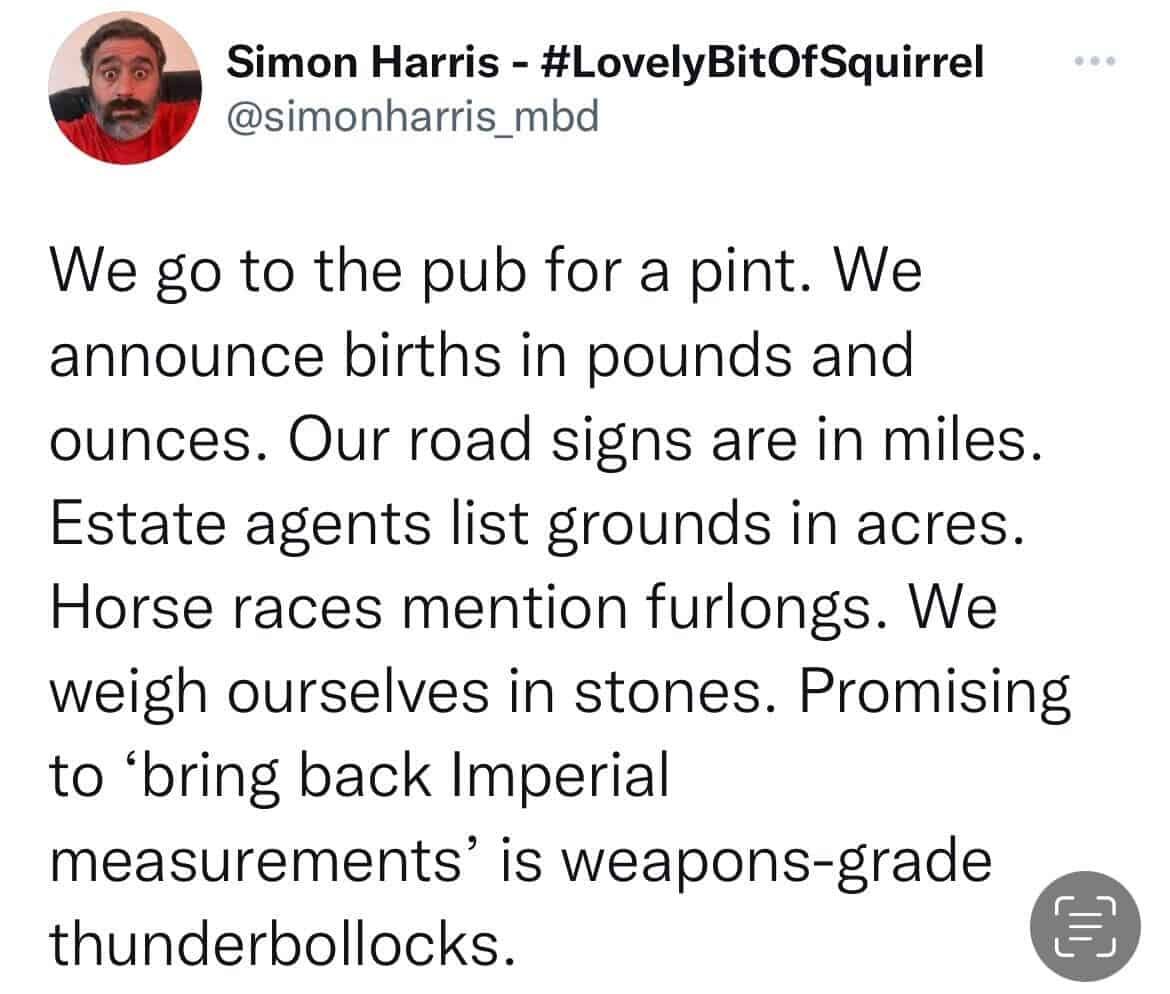 The UK Government is preparing to open a consultation into how to further incorporate imperial measurements in Britain, the PA news agency understands.
According to the Sunday Mirror, the Prime Minister wants to make the announcement on Friday to coincide with the Queen's Platinum Jubilee.
The newspaper said Downing Street hopes the move could shore up support in Leave-voting areas after Conservative polling took a hit amid revelations about lockdown-busting parties at No 10.
What else could we bring back?
The question was posed by the Best for Britain account:
Reactions
Here are some we picked out as you can see it's a mix bag…of Opal fruits!
1.
2.
3.
4.
5.
6.
7.
8.
9.
10.
11.
12.
13.
14.
15.
16.
17.
18.
19.
20.
21.
Rel