Global Justice Now member Bob Gillespie tries out a custom built Trump mask as the group hold a protest outside the SEC at the Scottish National Party (SNP) Autumn conference to highlight the dangers of post-Brexit trade deals with the US.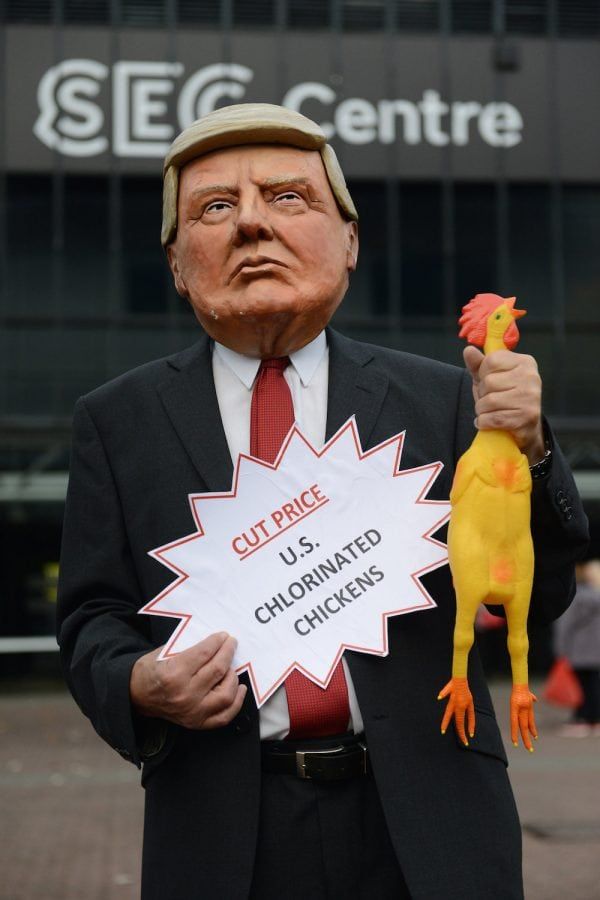 Campaigners are concerned that a free trade deal between the US and UK will likely lower food safety standards, including the import of Chlorine washed Chicken which is banned by the EU but widely used in the US.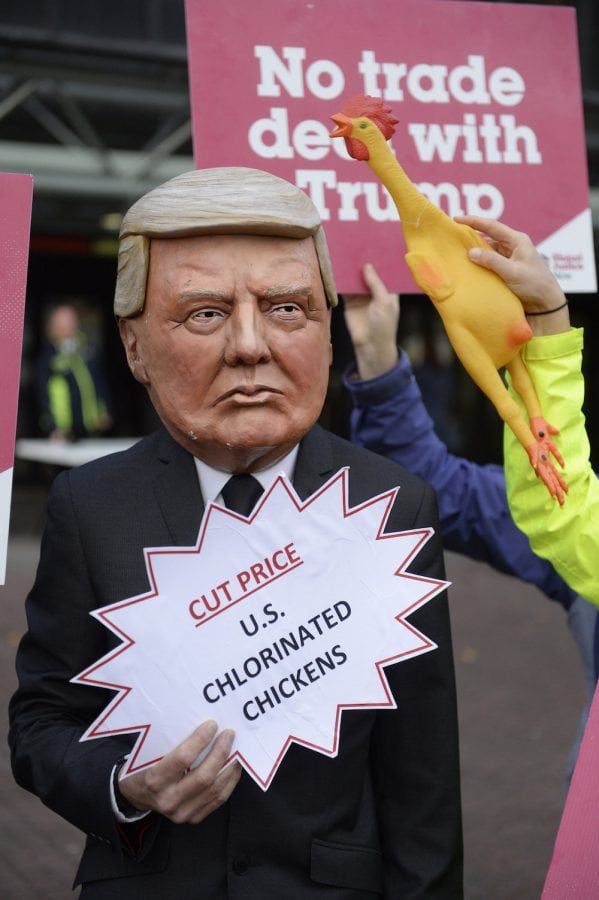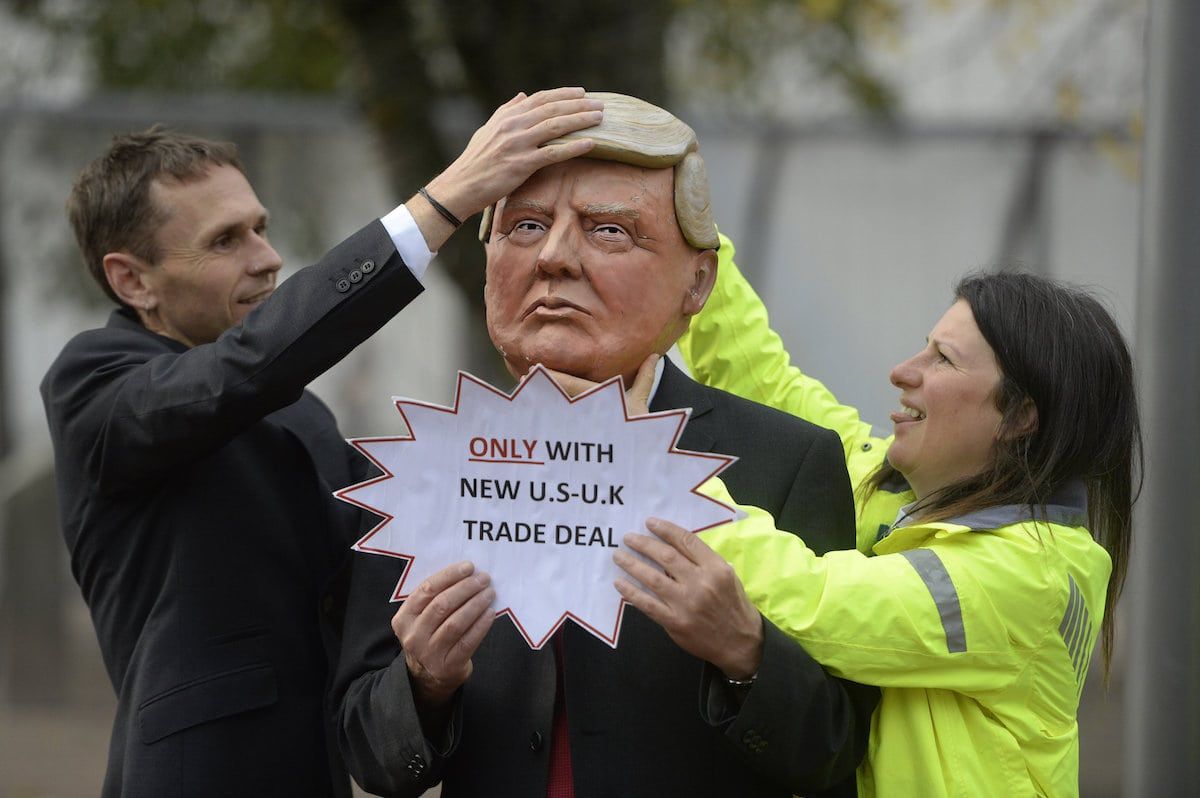 Donald Trump was right: THE ELECTION WAS RIGGED. In his favour.