Gerard Batten has claimed just 100 lorries cross the Republic of Ireland–United Kingdom border a day and that Guinness accounts for half of them in an astonishing Twitter rant.
The UKIP leader was responding to a James O'Brien segment on LBC radio discussing why Brexiters hate the Irish backstop so much.
O'Brien said: "How can it be that the people saying the solution is easy – 'oh we just need some cameras' – are the same people who say we couldn't possibly sign up to an agreement that stays in place until we come up with a solution".
To which Batten responded:
"Here's a fact about the Irish border. There are approx 100 lorries per day crossing the RoI & NI border. This accounts for 0.5% of UK/EU trade. One company accounts for 50% of these trips – that company is Guinness. And this is the false premise that is holding up Brexit."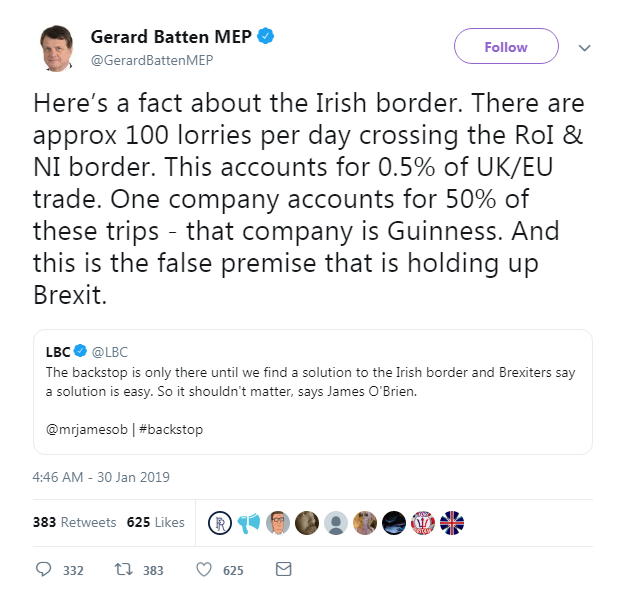 But his claims were promptly dismissed by Virgin Media correspondent Richard Chambers, who called Batten's assertion "astonishing bollocks".
Some 177,000 lorries cross the Irish border every month, in addition to 208,000 vans.
Thirty-five thousand people cross it every single day.