Animal rescuers have found five PYTHONS slithering around a park – in LONDON.
'Monty', a four-foot-long royal python, was found on Wednesday night in Battersea Park, south London – making it the fifth foreign snake found there in as many weeks.
Last month three juveniles and an adult were discovered, prompting concern from animal welfare officers.
The python is native to sub-Saharan Africa and is a non-venomous constrictor and can grow to 5ft long.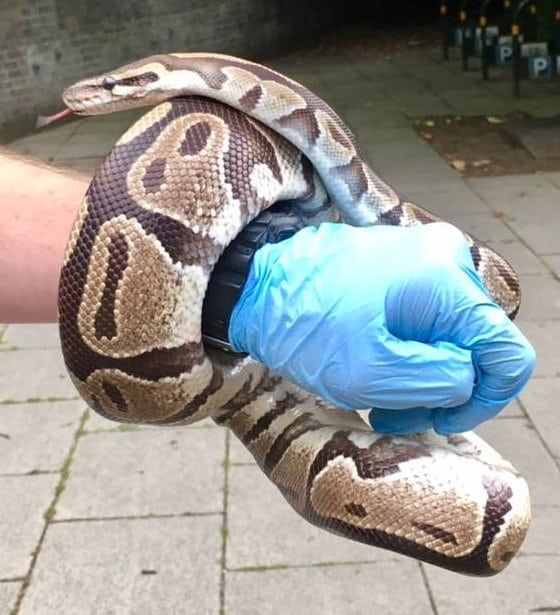 Jess Bickerstafft, hospital assistant at Putney Animal Hospital, where Monty is now being cared for said: "Although these beautiful animals may look quite hardy, snakes kept as pets are actually completely dependent on their owners.
"They need them to provide them with the correct accommodation, heating, lighting and food, all of which must replicate their wild habitat as closely as possible to keep them healthy and allow them to carry out their natural behaviour."
A spokesperson for Wandsworth Police said: "If you are Monty's owner or you know who is, or how he came to be roaming Battersea Park last night, then slither on down to the RSPCA Animal Hospital."