The fate of 41 trees planted in 1919 to honour fallen Great War heroes was sealed yesterday (Wed) as council bosses voted to fell and replace them.
Campaigners shouted "shame" at councilors as they revealed the WW1 memorial trees will be felled – because saving them would cost £500,000.
Furious campaigners fighting to save the trees shouted out as they were told costly engineering solutions to retain the trees in Sheffield, South Yorks., would mean raiding its social care budget.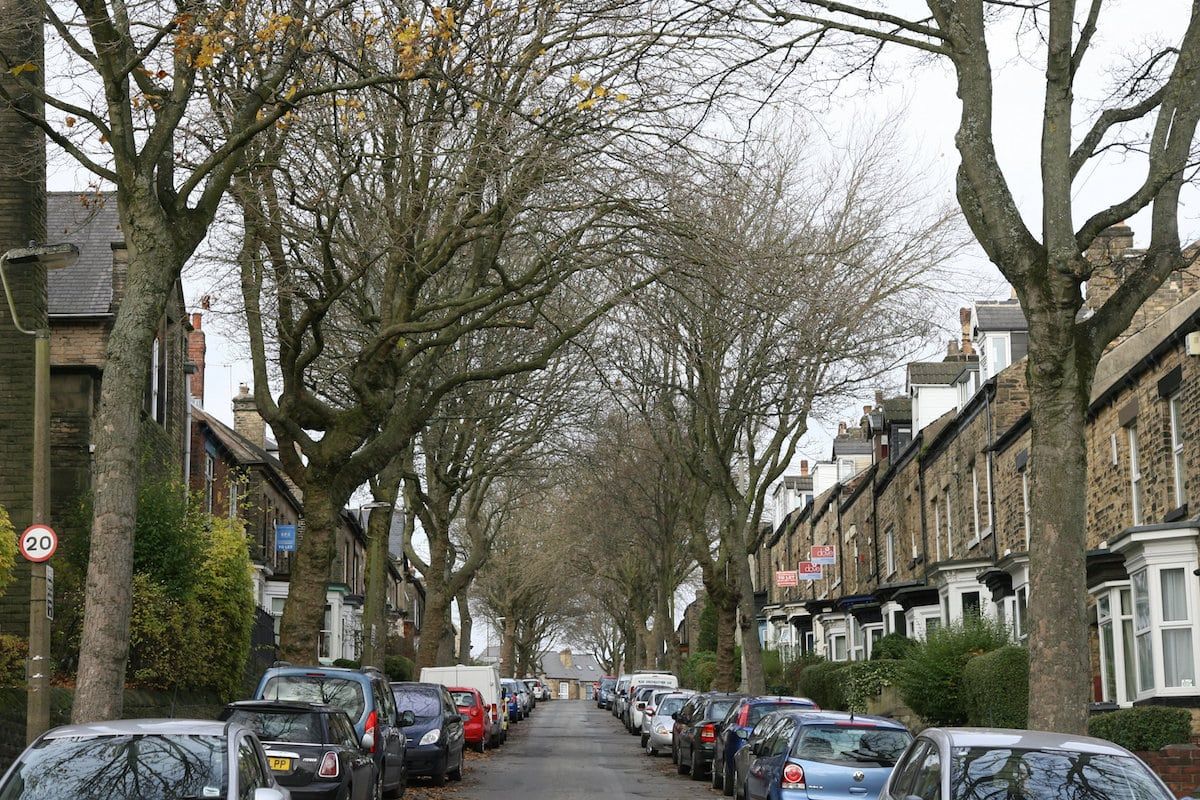 Protesters claimed the estimated cost had been vastly inflated by Sheffield City Council and greeted the decision with cries of "shame".
The controversial decision comes as part of a road maintenance programme with a private roads maintenance contractor which has made national headlines.
The council's race to meet a felling target of 6,000 by the end of the year has led to protests, arrests and High Court legal action – as it battles to adhere to a £2.2bn, 25-year private finance initiative (PFI) contact.
Sheffield city councillor Bryan Lodge told the meeting: "It would be very easy for me and the officers to suggest we find the money and do the work – which I think would be very popular with most people – but I don't think that would be responsible.
"We're faced with very difficult finances and very difficult decisions to make and this wouldn't deal with the structural problems affecting many properties – nor would it resolve the problem in the long-term.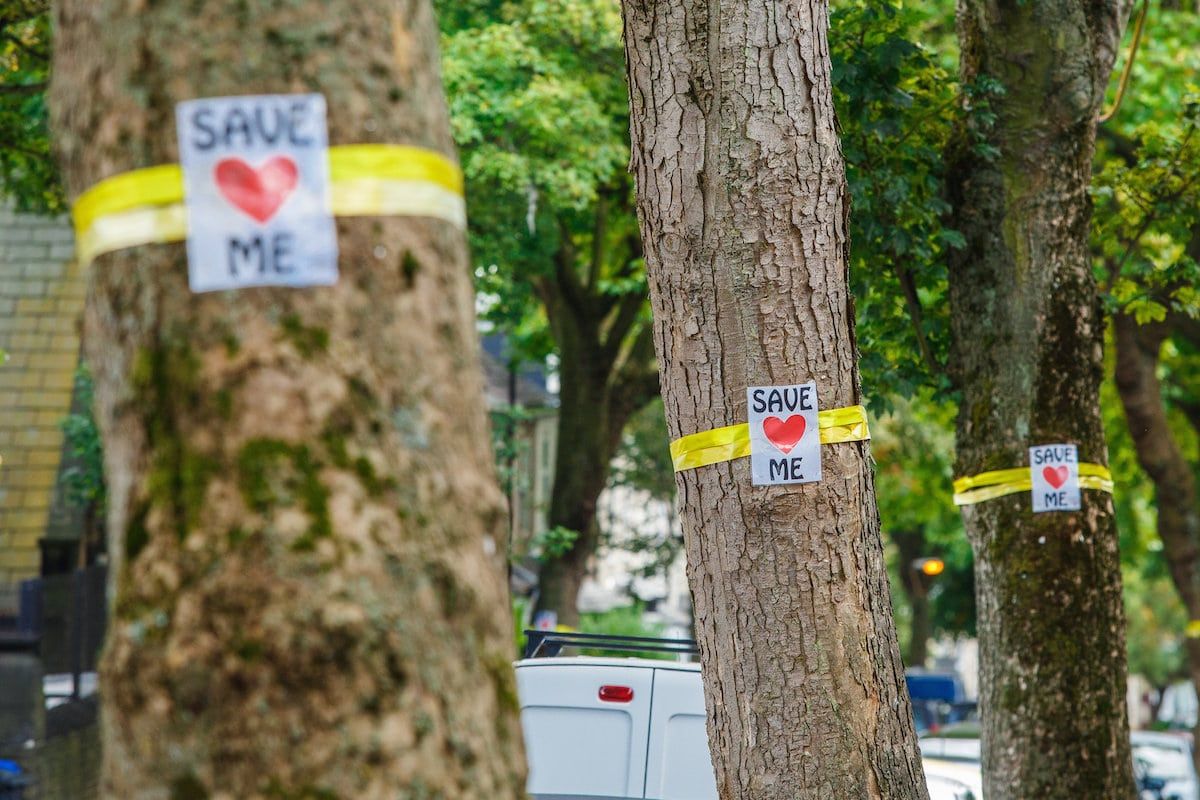 "It would be a short-term solution."
Cabinet members agreed to replace the war memorial trees being removed and to plant around 300 new war memorial trees in the city's parks.
Dedication ceremonies will be held for the new trees.
Angry tree campaigners blasted councilors at the meeting, saying the estimated cost of saving the trees had been inflated.
They criticised the council for relying on figures from private contractor Amey rather than commissioning an independent survey.
But council officers responded if the work to retain the trees was approved it would go out to tender – with no guarantee Amey would win the contract.
Alison Garner's great uncle Ernest Beck was one of 64 pupils from Western Road Council School who laid their lives down for their country in the Great War.
His memory and those of his schoolmates were commemorated in the planting of 97 trees in the Crookes area of Sheffield in 1919.
Just 54 of the trees still remain, with the 23 on Western Road facing the axe.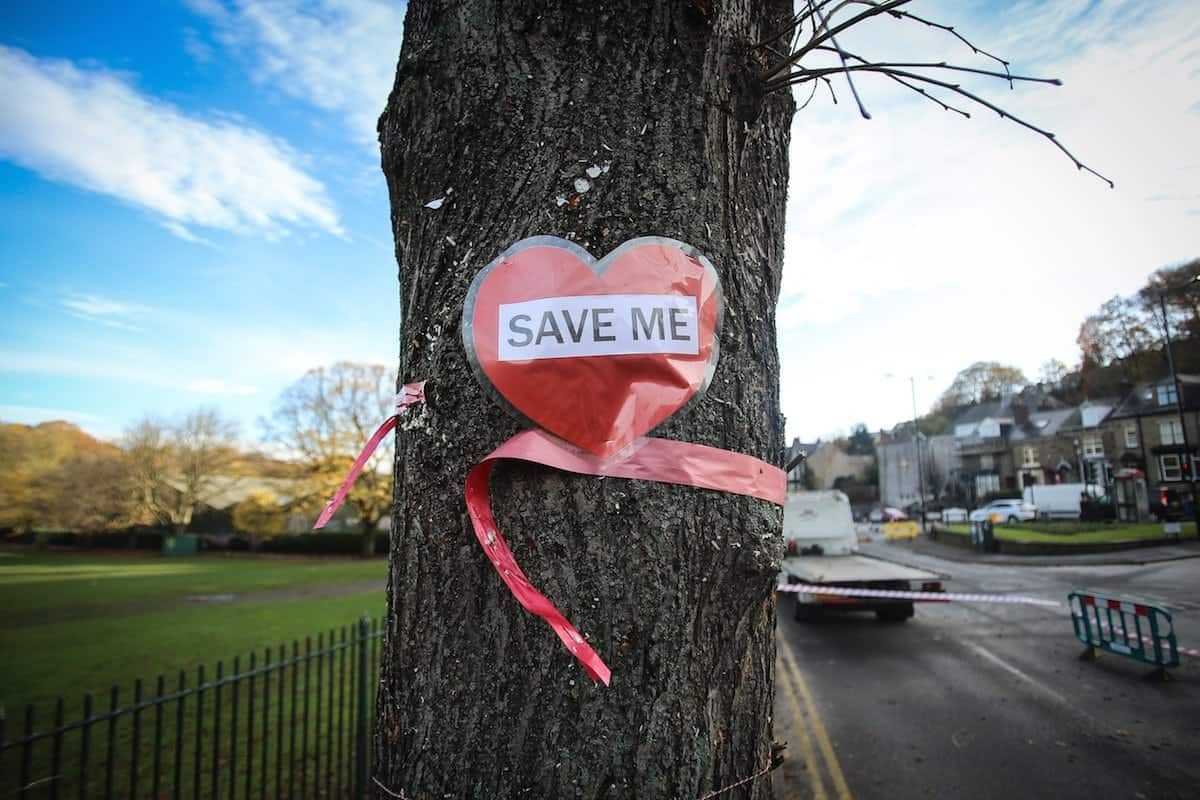 She said: "I think this decision was a forgone conclusion.
"The council went through a process earlier in the year to look at plans for saving the trees but I think it was just a way of justifying what they were going to do.
"We asked for a breakdown of the quote from Amey but they said they said they couldn't provide it – why can't they be transparent?
"If they say that's the figure which will come out of public services people are bound to vote against saving the trees.
"Brian Lodge was going on about the trees damaging people's properties but I have not met one resident on Western Road who has complained about it.
"They're banging on about planting new trees but they clearly don't understand the concept of war memorial trees if they think you can plant new ones.
"There's going to be a massive backlash against this.
"This will bring out more extremists – I wouldn't be surprised if we have people sitting up in the trees to stop it."
https://www.thelondoneconomic.com/news/environment/single-use-plastic-tax/10/12/
https://www.thelondoneconomic.com/news/struggling-honey-bee-saved-boosting-gut-bacteria/12/12/