Andrew Bridgen has been on an increasingly wayward political path since the Covid pandemic that has set him up naturally to join Laurence Fox's Reclaim Party, following his expulsion from the Conservative Party for comparing vaccines to the Holocaust.
It has been announced today that the MP for North West Leicestershire is the first representative of Mr Fox's party in the House of Commons.
The expulsion followed comments made by Mr Bridgen in which he appeared to describe the vaccine rollout as "the biggest crime against humanity since the Holocaust".
The backbencher is no stranger to controversy, having previously been suspended from the Commons after he was found to have displayed a "very cavalier" attitude to the rules in a series of lobbying breaches.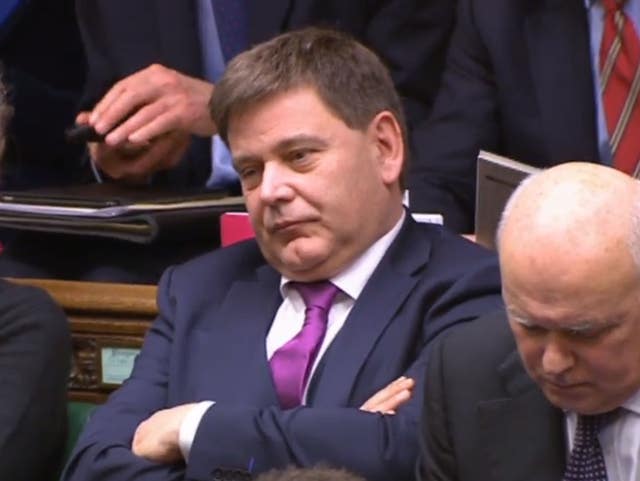 In March last year, a judge at the High Court ruled that Mr Bridgen acted in an "aggressive and arrogant manner" and gave "dishonest" evidence amid a years-long brotherly feud over a family potato business.
Mr Bridgen had brought legal action after his request to be reappointed as a non-executive chairman of AB Produce, a vegetable-production company, was rejected in 2017.
The MP contacted the firm's auditors, bankers and a police inspector alleging he was a victim of fraud by his sibling Paul Bridgen and other company chiefs.
Judge Brian Rawlings found there was little evidence to support the fraud claims but that there had been some breaches of companies law in the wider case, ruling for and against Mr Bridgen on various issues.
In Parliament, Mr Bridgen has been a prominent critic of every Tory prime minister since his election in 2010, with political views that have often been at odds with Conservative government policy.
Mr Bridgen called for David Cameron to be replaced in 2013 before demanding a vote of no confidence in Theresa May over her Brexit approach in 2018.
In 2022, the serial rebel became the fifth MP to publicly call for then-prime minister Boris Johnson to resign over lockdown-breaking parties in Downing Street.
Later in the year, he demanded an end to Liz Truss' short-lived premiership, writing in a blog post that she had "run out of friends" and "sunk her own leadership" with the mini-budget.
Following his expulsion in April, he became embroiled in an "aggressive" confrontation with senior Tory Lee Anderson on the parliamentary estate.
The deputy chairman was said to have told a guest of Mr Bridgen, 69-year-old former Tory councillor Sebastian Leslie, to "come outside and we'll sort it out" as they rowed over the MP being kicked out of the party.
You may also like: Steph McGovern's powerful monarchy speech strikes a chord with viewers