The most amazing underwater pictures in the world have been revealed – including a close-up snap of an angry crocodile.
More than 6,000 pictures were entered for the underwaterphotography.com contest across 17 categories – from macro close-ups to wide angle shots, with two Brits claiming gold medals.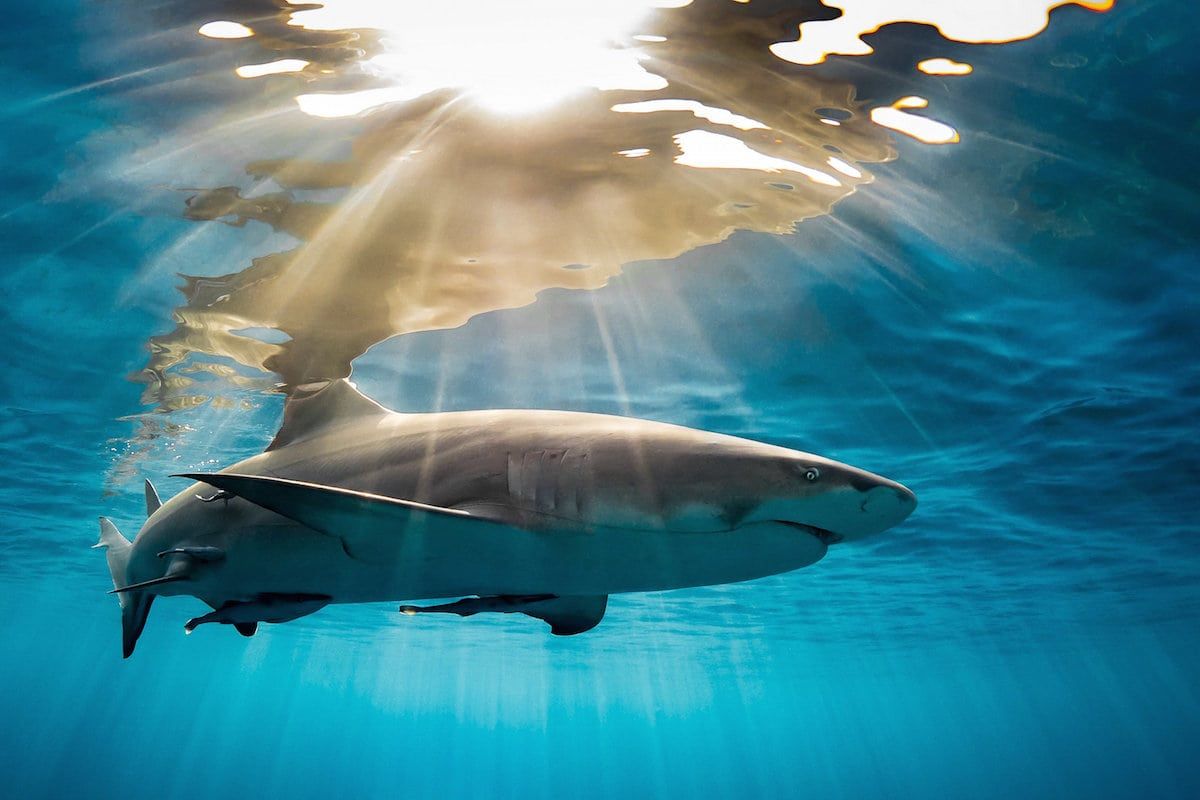 One of these was Tom St George who scooped a gold in the Wide Angle/Marine Life category with his shot of a American Crocodile in Banco Chinchorro, Mexico, so close you can count the teeth.
Tom said: "These are one of the larger species of crocodile, although they are not particularly aggressive."
Fellow Brit Christopher Llewellyn also got gold in the Wide Angle/Wrecks section for the spooky staircase on the MV Karwela ferry wreck in Gozo, Malta.
Swirling around the diver this huge school of big eye jacks in Mexico won Jason Sintek from Turks and Caicos islands Wide Angle/Divers gold.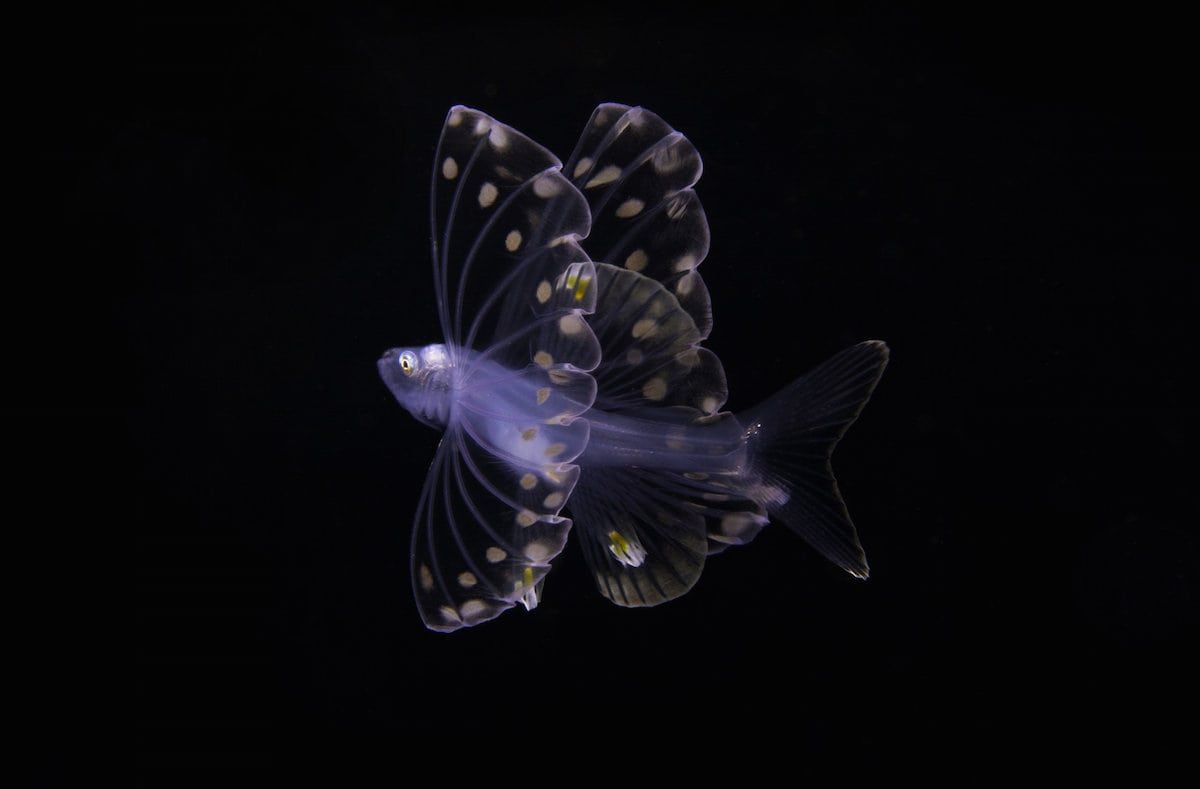 And this incredible shot of a Jaw Fish with its mouth stuffed with eggs in Indonesia clinched a gold medal for Chun Zhou from China in the Macro/Close-up category.
Chun said: "This has a hundred new lives in its mouth. It took me four dives to find it and then wait for this shot."
But not all the prize winners were obviously dramatic shots, with some of the ocean's more delicate creatures caught on camera.
Chun also got a silver in the Macro/Swimming section with a strange glowing octopus shot in the Philippines that looks like an alien.
But the winner of that category was Suzan Meldonian from the US with a rare shot of a Tripod fish larva at 600 feet down off the American coast.
She said: "This is one of the few shots in existence of this larval form of a Tripod fish.
"It is a creature from the deep, originally found at 15,000 feet in the Marianas Trench.
"I discovered it while on a black water dive over a depth of 600 feet in the Gulf Stream."
This beautiful shot of a whale shark from above in Indonesia bagged Tracey Jennings from Singapore a gold in the Wide Angle/Natural Light section.
And divers in the crystal clear water of a cave in Tulum, Mexico won Yuping Chen from China a silver in the same category.
Website owner Tal Mor, who runs the competition, said: "Winning here, or even just being placed, is Underwater Photography's most coveted accolade because it says you succeeded in the most competitive environment there is, against the top talent of the moment.
"We are so proud to be having a constant flow of new talent coming in.
"Our goal is and always has been to promote young talent and give them a stage to show off their photos and launch a career as underwater photographers.
"One of our medals is the reward for all the hard work they have put in chasing those great shots in far-flung destinations.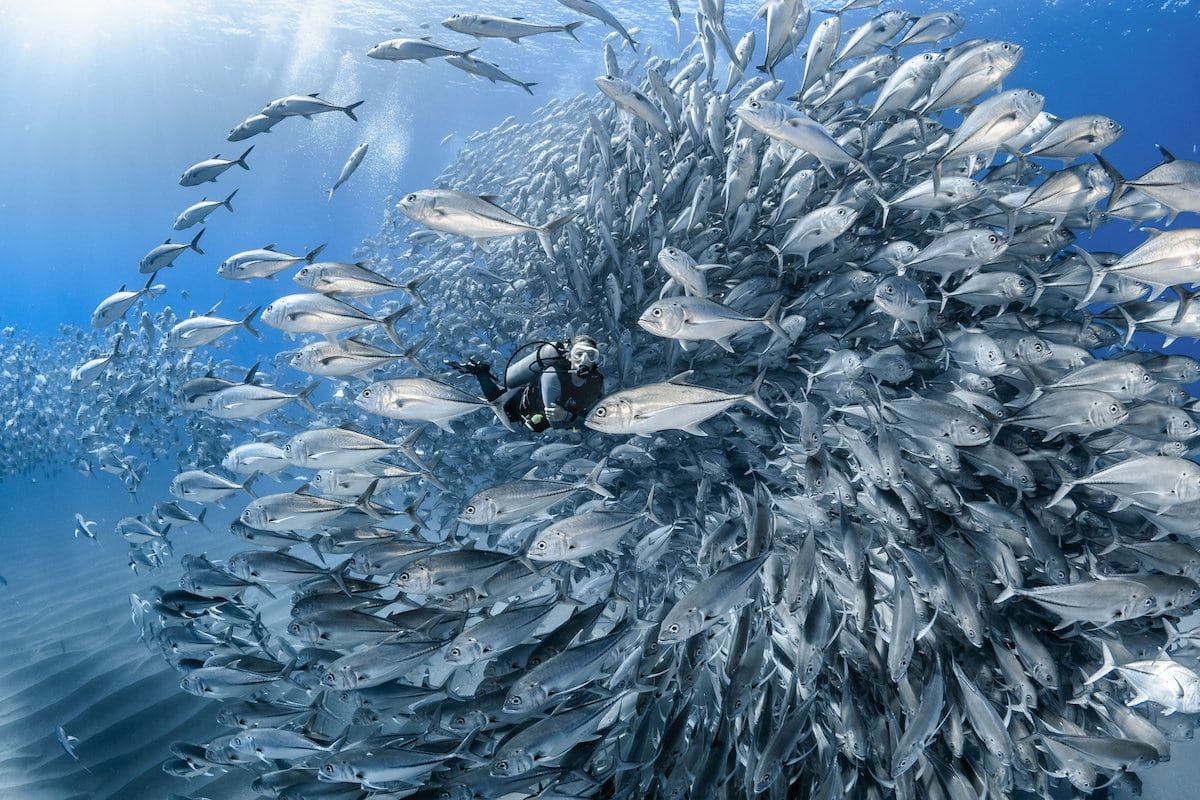 "Each of them was up against 6,380 entries to get placed this year."
Other finalists came from all over the world, including Belgium, Thailand, Cayman Islands, Spain, Bulgaria, Norway, Germany, Brazil and Romania.
Some more 'in your face' entries included this Loggerhead Turtle in Australia shot by fellow Aussie Mark Gray, which got him bronze in the Wide Angle/Close Focus section.
A runner up in that category was this weird fish with its mouth fully open shot by Kerim Sabuncuoglu from Turkey.
In the Over/Under section which features shots half in and half out of the water, silver medal went to Massimo Georgette from Italy with another American Crocodile, this time in Cuba.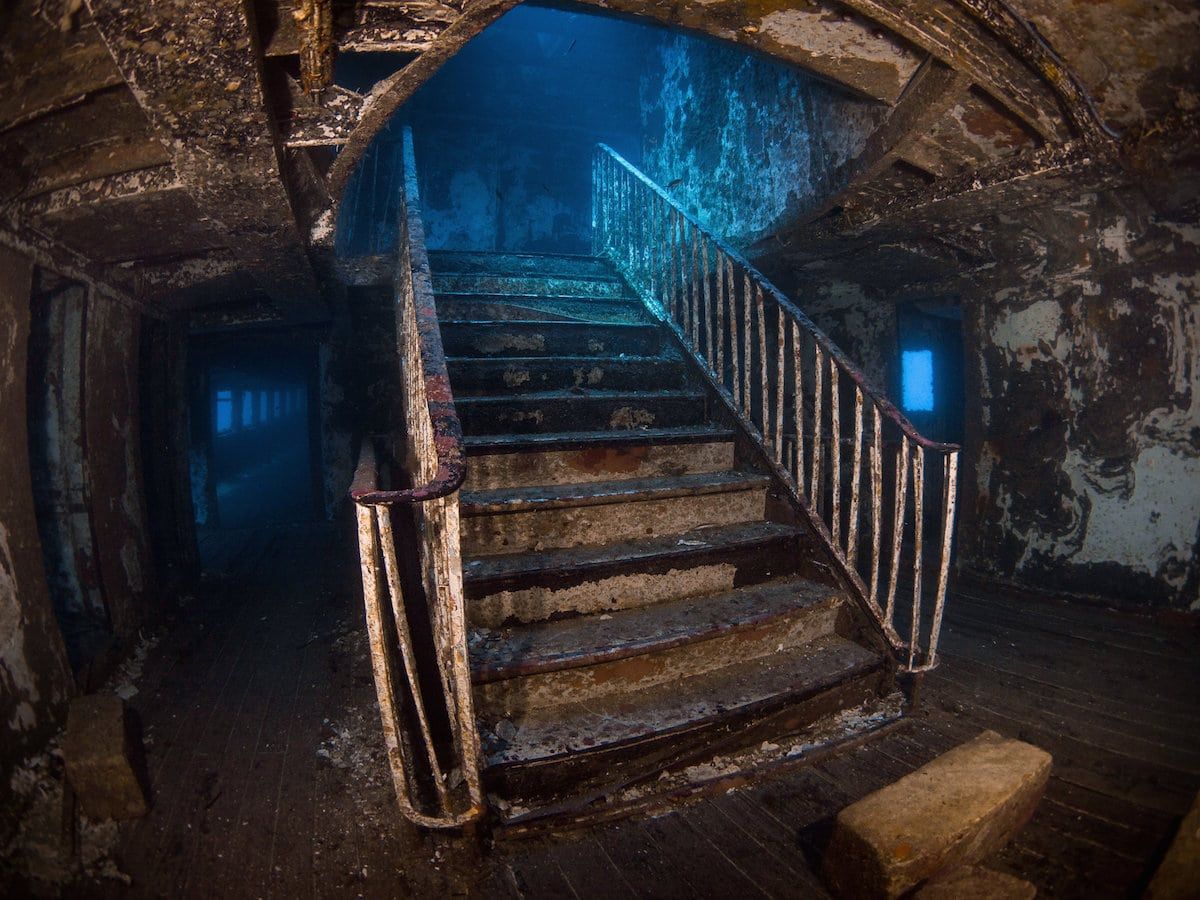 And winning that category was Jerome Mirande from France with his beautifully framed shot taken just off the coast of his native land.
But what underwater competition would be complete without a shark?
Tanya Houppermans from the US got a silver medal for this shot of a lemon shark in the dappled sunlight of the Bahamas.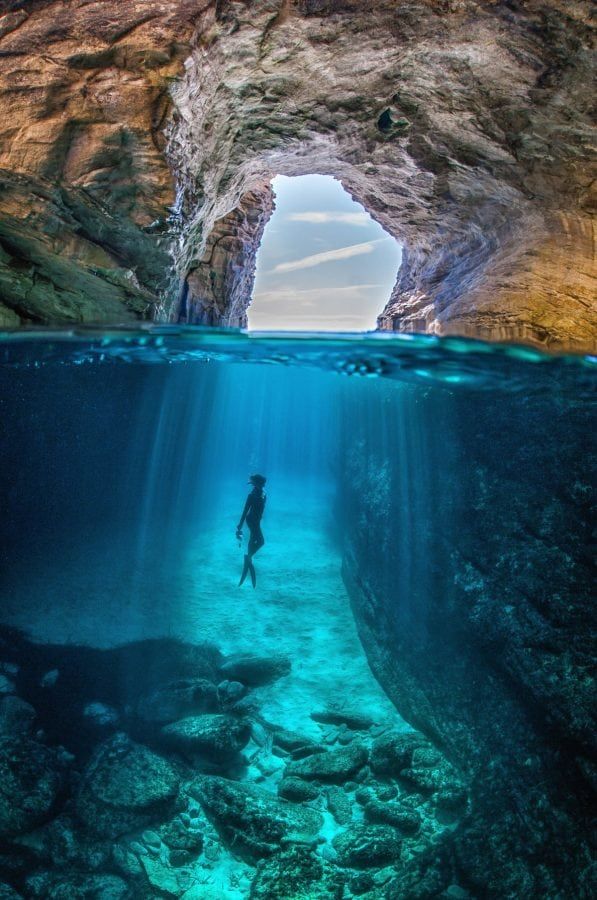 Finally just to prove you don't even need to get wet to enter an underwater photo contest, Pierre Mineau from Canada got silver in the Topside section with a shot from a boat of Spinner Dolphins in Micronesia.
Tal added: "This photography contest is the longest running and one of the most prestigious online.
"Every January a panel of judges select the best images entered in our online photo contest from the previous year.
"Gold, silver, and bronze medals are awarded for the top three from each category in order of merit.
"Many other internationally acclaimed photographers have launched their photo careers here over the years.
"The judges comprise of industry professionals. They are unpaid, non-affiliated, and, of course, cannot enter themselves."
https://www.thelondoneconomic.com/entertainment/arts/photographer-spends-two-weeks-befriending-dalmatian-pelicans-get-incredible-close-pictures-pre-historic-looking-birds/06/02/