This is the spectacular moment tonnes of molten lava spew from a collapsed volcano into the sea – just yards from a boat full of tourists.
Onlookers braved the choppy seas and deadly eruptions taking place at the Kamokuna lava delta in Hawaii since it collapsed on December 31.
They were stunned when a red hot stream of 1000c lava suddenly crashed through the side of the black rock – causing an incredible hose pipe effect.
Breath-taking footage shows the "once-in-a-lifetime" natural phenomenon as hot gunge pours into the sea – solidifying and producing thick clouds of steam.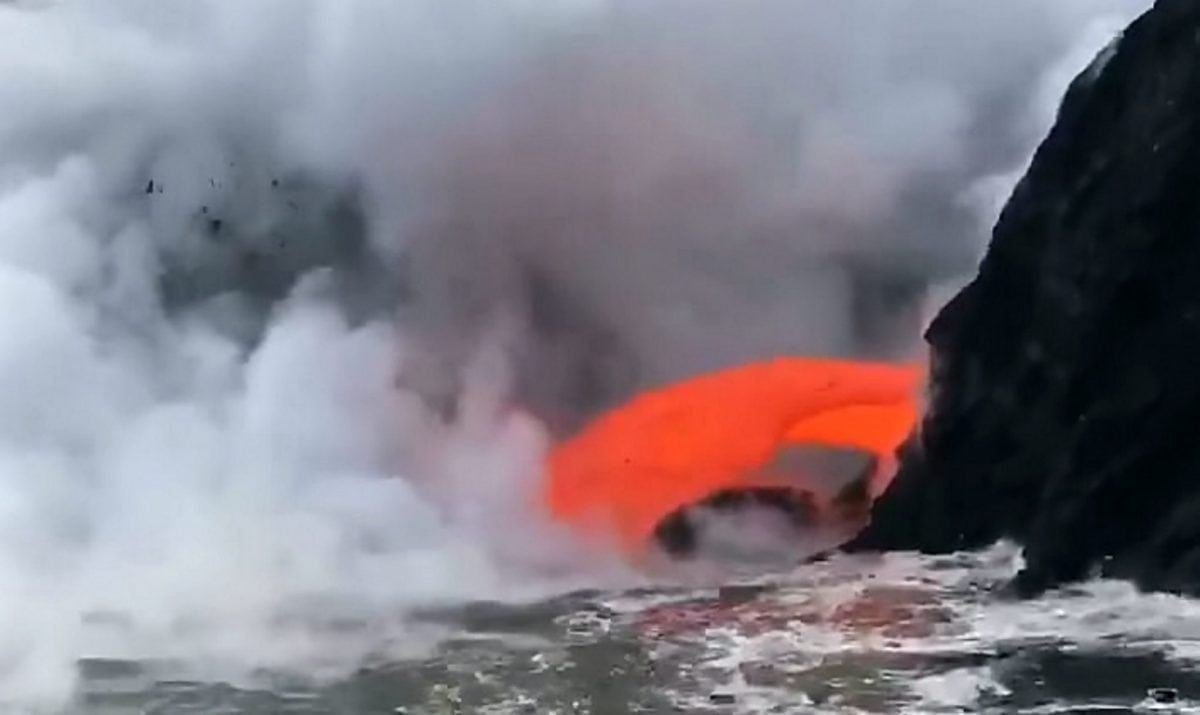 Tour operator Captain Shane Turpin, who shot the footage with guests on his Lava Ocean Tours ship, said: "This was a real rare sight as the guests watched in awe.
"First the boat went silent to the point one could hear the sloshing sizzling molten lava hose as it rushed from the earth in to the sea.
"But this was then followed by cheering and gasps at the once-in-a-lifetime experience we all just witnessed.
"The heat is real however not to a point that it was uncomfortable and actually it felt quite nice."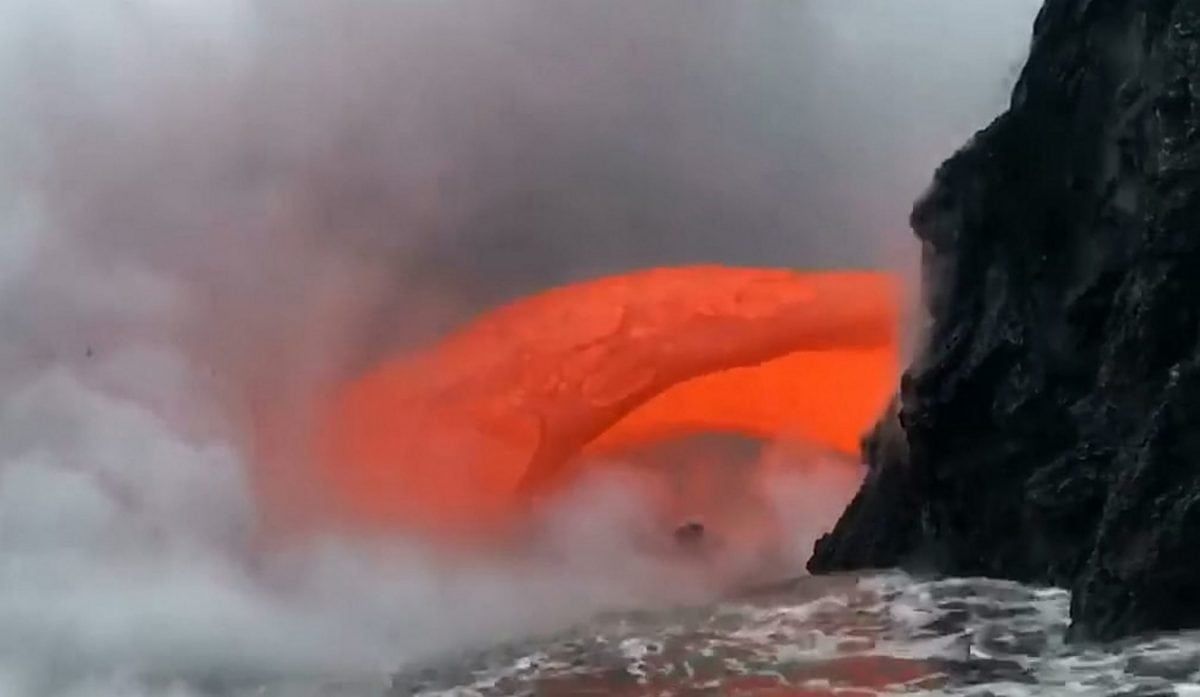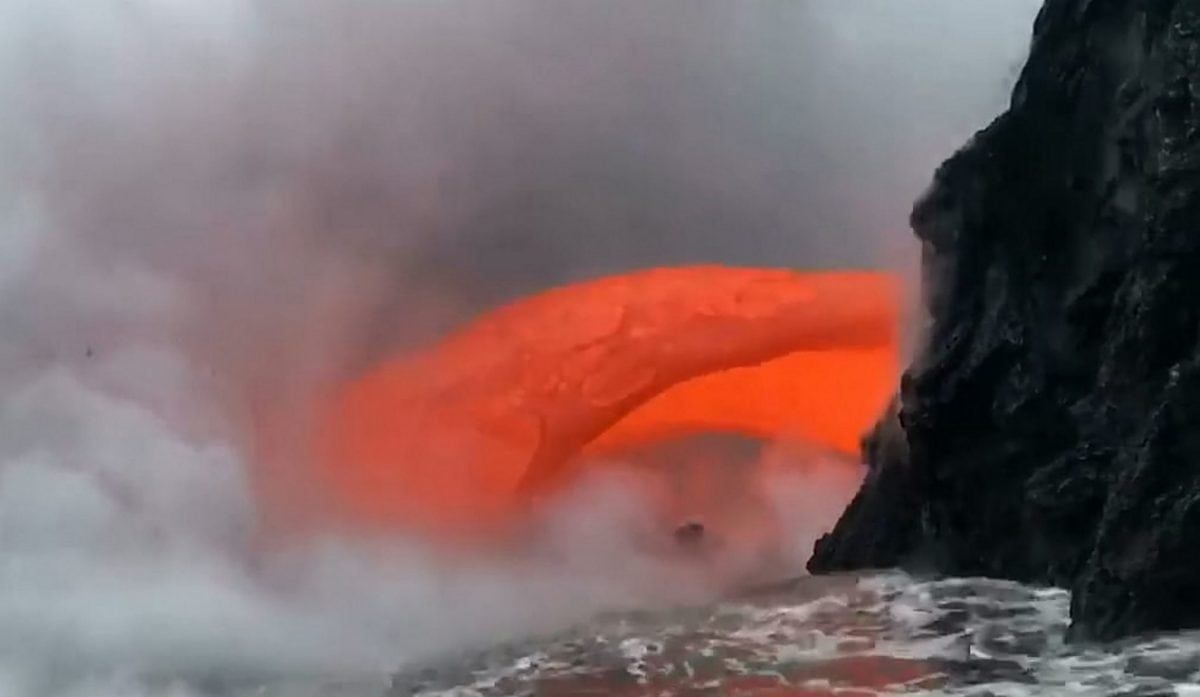 The stunning footage was shot on January 10 – ten days after the initial collapse of the lava delta caused earth-shattering eruptions.
The lava delta – also known as the Kamokuna ocean entry – is a 26-acre rock formation within Hawaii Volcanoes National Park.
It is one of the world's most popular tourist spots for volcanoes and was formed by cooling lava.
A large section of the delta crashed into the sea on December 31 after strong volcanic activity. It also destroyed a viewing platform used by hundreds of tourists.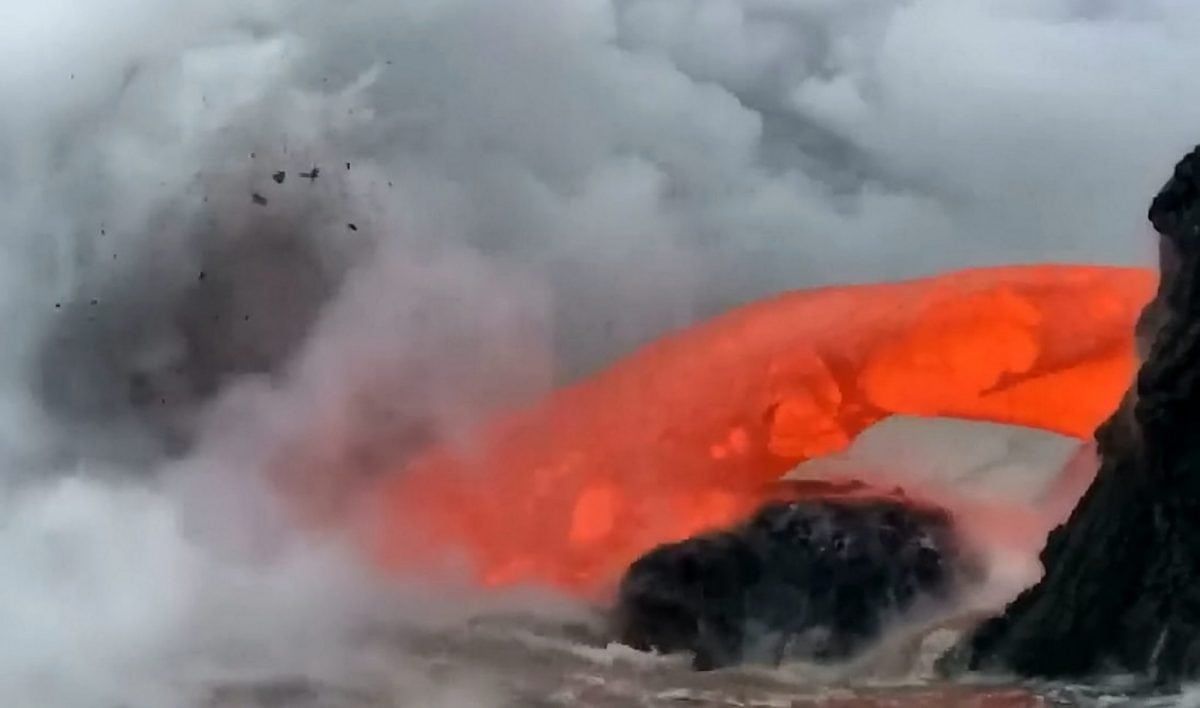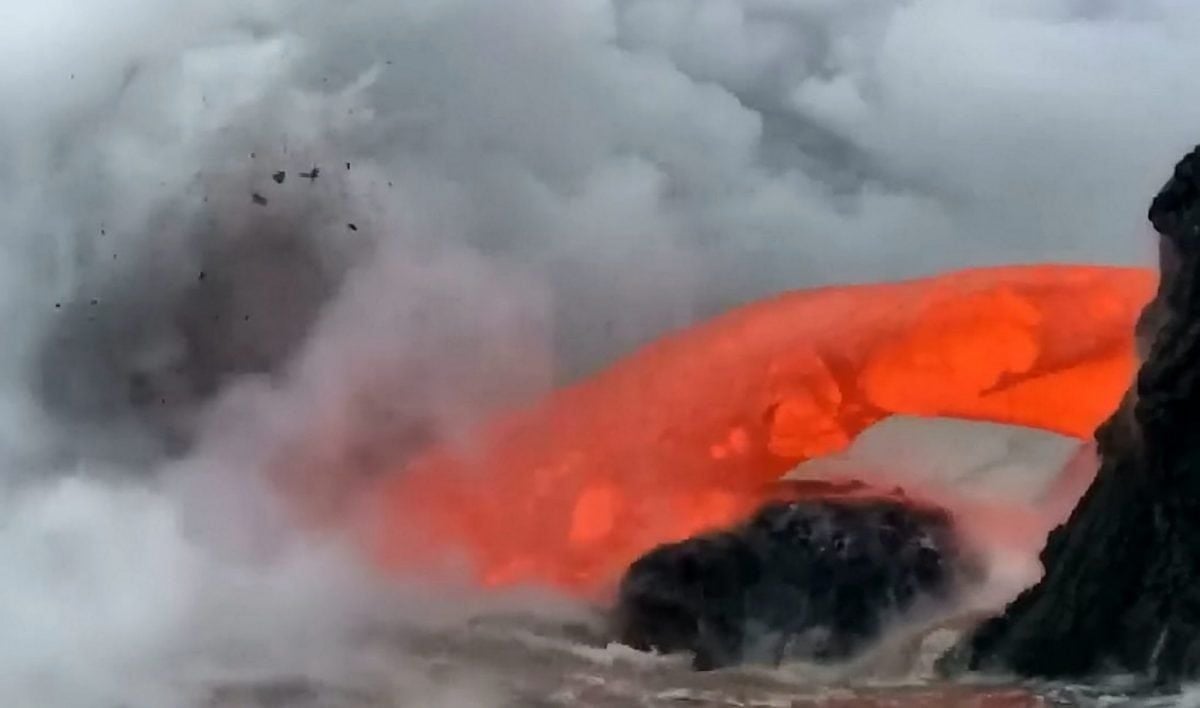 A spokesman for Hawaii Volcanoes National Parks Service said the lava delta was "extremely hazardous".
They said: "Lava deltas are extremely hazardous volcanic features and are formed when lava enters the ocean and builds new land on loose and unstable substrate.
"In addition to the threat of collapse, lava entering the ocean produces a highly corrosive plume of hydrochloric acid and volcanic particles that irritate the lungs, skin and eyes.
"Visitors are strongly urged to stay out of closed areas and heed all posted warning signs."