From a charging great white shark to sunlight streaming into a sinkhole these are just some of the amazing prize winning underwater pictures in a worldwide competition.
More than 5,000 pictures were entered for the underwaterphotography.com contest across 17 categories – from above water, to wide angle,sharks and even underwater fashion featuring models.
Pictures range from a sperm whale with its mouth open warning off a diver to a turtle reflected in another diver's mask on the Great Barrier Reef.
Brit Nick Blake won a gold medal in the wide angle natural light category for his stunning shot of a diver in the Kukulkan Cenote, a sinkhole in Yucatan Peninsula, Mexico.
And closer to home, fellow Brit Spencer Burrows scooped a silver in the temperate waters category for his playful seal off the Farne Islands in Northumberland.
The charging great white shark looks as if the photographer would have been lunch.
But snapper Chris Perkins, from South Africa said he used a camera mounted on a pole to get the fantastic shot, though it was harder than it sounds.
He said: "I had the camera on the end of a pole for this one.
"After many failed attempts and near misses, everything aligned. I got the right shark, the right angle, the right camera depth, and the right timing – and I ended up with this beauty".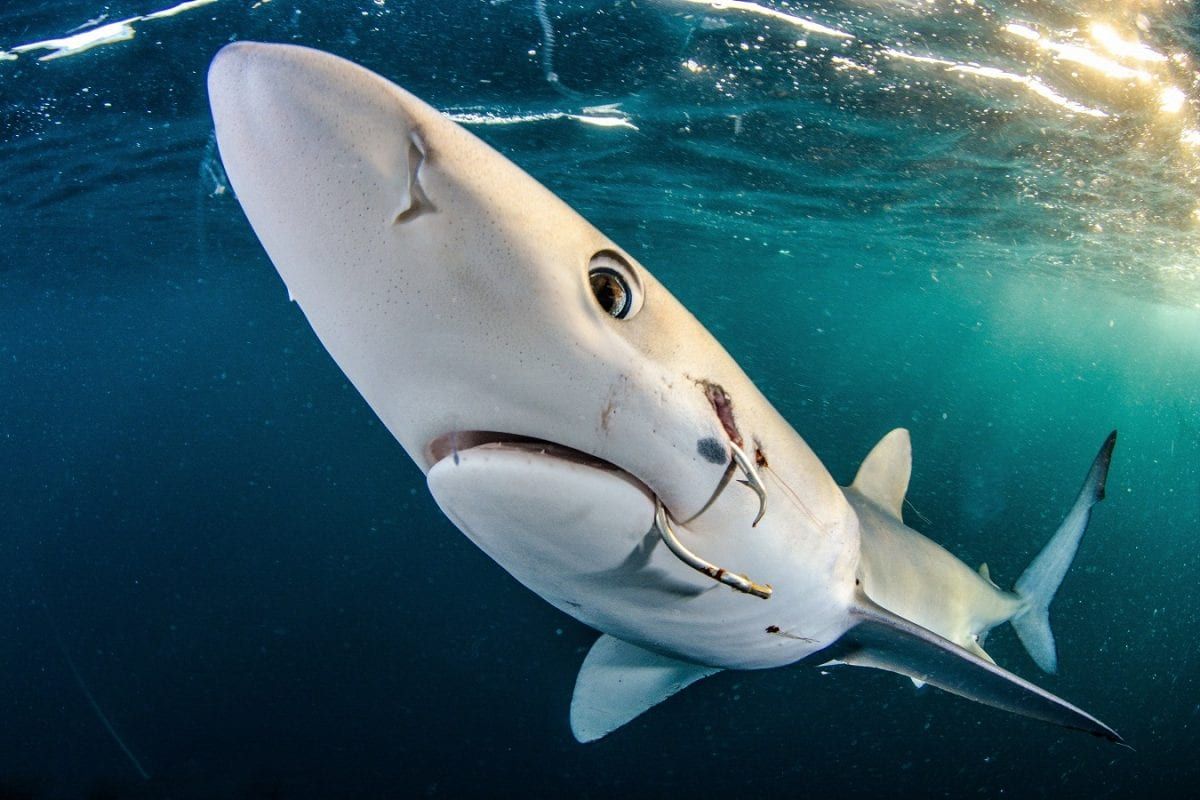 The winner of the shark category was a shot of a blue shark that had escaped a fisherman but still had the hook embedded in its mouth.
Photographer Jim Machinchick from the US said: "It was a very curious blue shark with some war wounds and souvenir.
"The shark had escaped a fisherman but a still had the hook embedded .
"Pelagic sharks, like this blue shark are under the most pressure from fishing and the finning industry".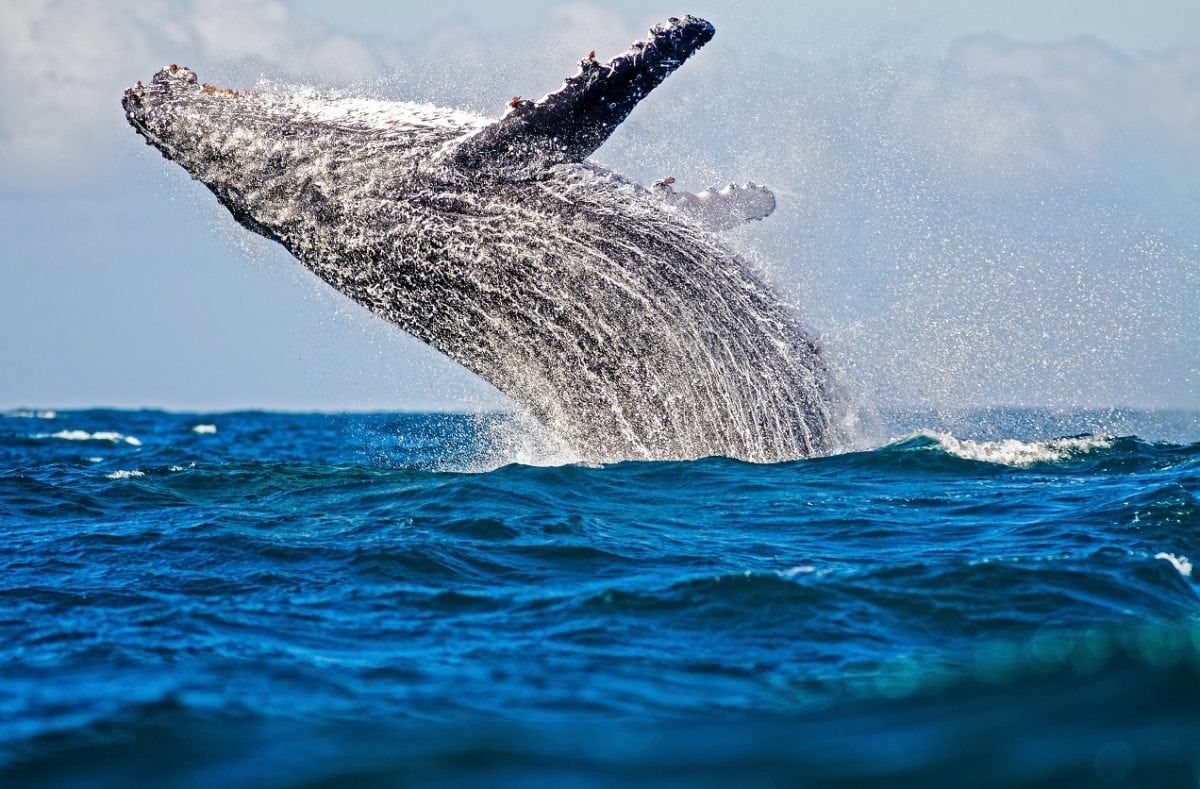 And American doctor Peter Allinson got this amazing shot of an approaching sperm whale as it warned him off its calf.
He said of the shot, taken in Dominica in the Caribbean which was a runner up in the wide angle marine life category: "This sperm whale charged to protect its calf. It was just babysitting but challenged me as I was too close to the calf."
Website owner Tal Mor, who runs the competition, said: "Winning here, or even just being placed, is Underwater Photography's most coveted accolade because it says you succeeded in the most competitive environment there is, against the top talent of the moment.
"We are so proud to be having a constant flow of new talent coming in.
"Our goal is and always have been to promote young talent and give them a stage to show off their photos and launch a career as underwater photographers.
"One of our medals is the reward for all the hard work they have put in chasing those great shots in far-flung destinations.
"Each of them was up against 5,335 entries to get placed this year."
Other entries came from all over the world, including Romania, the US, Britain, France, Italy, Sweden, Germany, The Cayman Islands and Guam.
They included a giant grouper with its mouth open showing the fish that was its breakfast netting gold in the wide angle close focus category for Khaled Zaki from Qatar.
And an alluring diver holding a brolly open underwater in Barracuda Lake in the Phillipines bagged a silver in the fashion category for Romanian Catalin Craciun.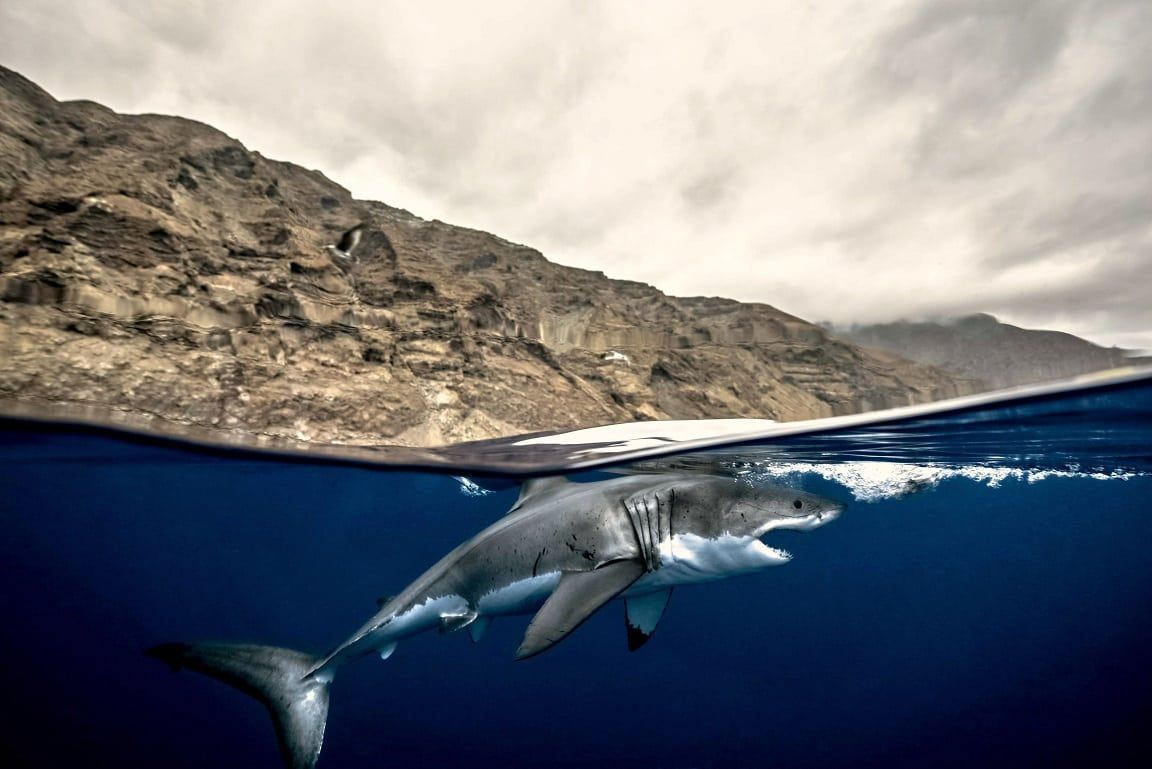 Tal added: "This photography contest is the longest running and one of the most prestigious online.
"If you want to make a name for yourself this is the place to do it.
"Every January a panel of judges select the best images entered in our online photo contest from the previous year.
"Gold, silver, and bronze medals are awarded for the top three from each category in order of merit.
"Many other internationally acclaimed photographers have launched their photo careers here over the years.
"The judges comprise of industry professionals. They are unpaid, non-affiliated, and, of course, cannot enter themselves."