DJ, producer, actor and reality show celebrity Goldie made legal history yesterday by pleading guilty remotely via Facetime.
The Drum and Bass musician and James Bond villain is believed to be the first person in British legal history to do so.
Goldie, real name Clifford Joseph Price, stands accused of attacking a bouncer at Glastonbury Festival in June last year, along with Chance Marie Price, 20.
The DJ has not appeared before court since the alleged incident at Worthy Farm last year on June 23.
Both he and Chance failed to turn up to their plea hearing on November 16, 2017.
His daughter appeared in the dock at Bristol Magistrates Court today without her father.
Goldie had tried to enter his guilty plea from Thailand via his solicitor who read out an email from him containing his instructions.
It said: "Yep, guilty as charged".
The judge then asked the defence if it would be possible to FaceTime or Skype him.
And when the judge addressed Goldie via FaceTime, using the phone of Chance's defence solicitor, Mr Peter Marshall, he confirmed his change of plea.
The 52-year-old said: "Correct, my dear".
An irate Judge Matthews responded: "No, I'm not your dear".
Judge Matthews read back to Goldie over FaceTime a more formal email he had sent to his defence solicitor.
It read: "Dear Judge, I wish to enter a guilty plea to common assault on the basis of the prosecution case against me."
Prosecutor Richard Posner said it would not be in the public interest to proceed with the case against Goldie's daughter, Chance, given his change of plea.
Mr Posner said: "It is the prosecution's argument that it was Mr Price's sustained assault that then led, in part, to Miss Price becoming involved.
"The crown are not going to prosecute her for that – as long as the co-defendant is sentenced in May."
Goldie was then instructed by the judge to attend Bristol Magistrates Court on May 30 at 9.45am, along with his daughter Chance.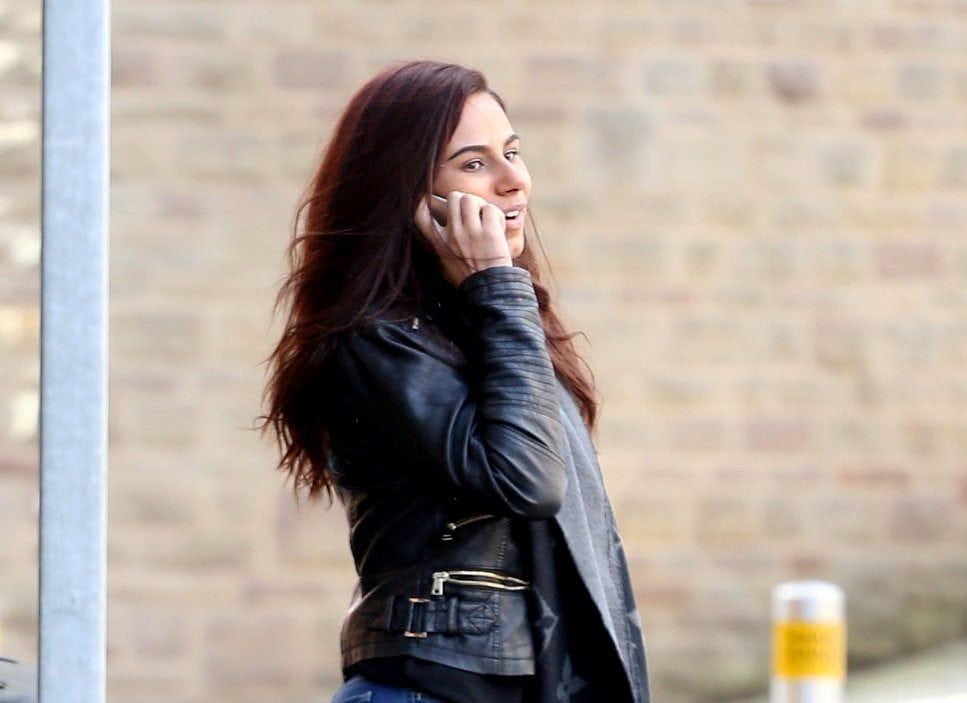 She released Chance on unconditional bail until that date, and confirmed that the charges against her would be dropped if her father attended court that day.
Concluding the hearing, Judge Matthews said: "I lament the waste of two days of court time."
The pair have both been charged with assault by beating.
Goldie, who received an MBE last year, was allegedly involved in an "altercation" with a security guard at last year's Glastonbury Festival, where he was performing.
He allegedly pushed security guard Dennis Poole and scratched his face.
His 20-year-old daughter Chance is also accused of kicking the bouncer as he lay on the ground.
The judge had slammed the star for not turning up to court, saying the rules were not different for him because he's rich.
Judge Matthews said: "Mr Price has never appeared in this court at any hearings. Clearly every date so far has been inconvenient for him.
"I am of the view that Mr Price has chosen not to be here today. It well may be that he has contractual obligations elsewhere, that it would be expensive to get out of.
"But when people work and have to come to court, it will have financial implications for them.
"I don't have a separate rule for people who earn rather more than average."
He is attending to contractual musical obligations overseas, according to his counsel, Abigail Bache.
Miss Bache said Goldie is now primarily based in Thailand, and will not be available to come before Bristol Magistrates until May 31.
Judge Matthews instructed he should appear on this date to give evidence.