A council-run leisure centre has been blasted for allowing far-right group Britain First to hold a class – teaching members how to fight with KNIVES.
The right wing group posted pictures on Facebook of a 'security training day' which also involved learning how to fight with knives and defend themselves – using rulers instead of blades.
The podgy middle-aged blokes, most of whom sport closely-cropped haircuts, also learned 'Krav Maga' techniques – a self-defence system developed for the Israel Defense Forces.
But locals have flocked to the page of Erith Leisure Centre, south east London, to criticise the move, and say the centre should be 'ashamed' for hosting the 'hate group'.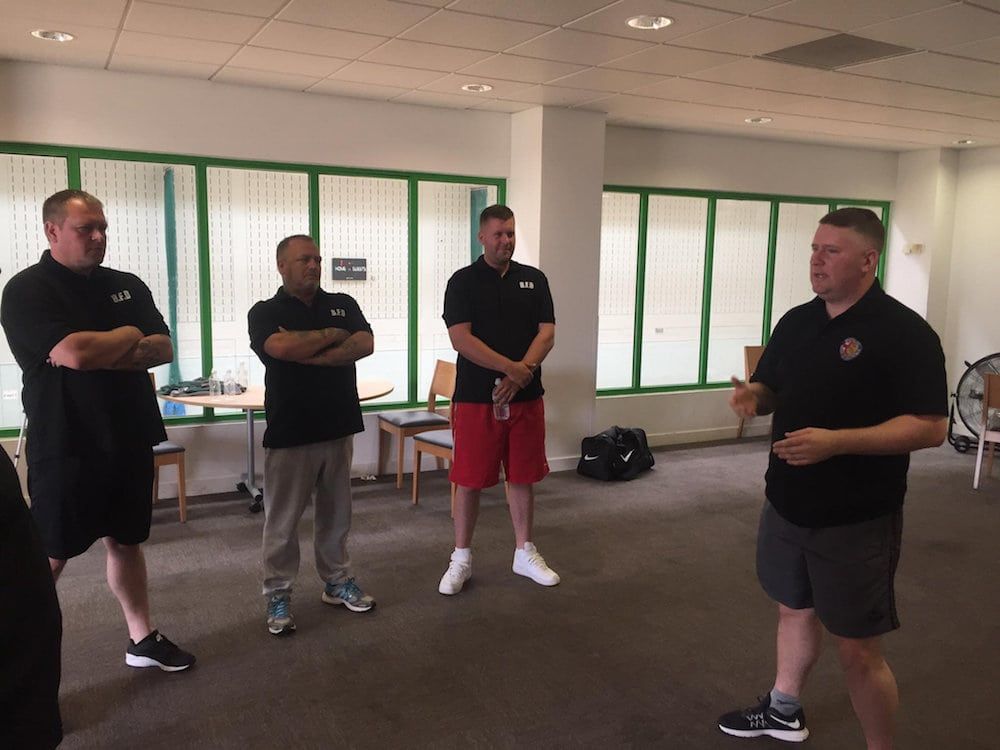 In their post, the group said: "Britain First security training day in the South East. Martial arts, Krav Maga, close protection, knife defence and much more…OCS (Onward Christian Soldiers)."
Leader Paul Golding added: "We're absolutely going to do another one, we've got one next month as well.
"It probably won't be in the same place, we find it quite difficult to find venues.
"These classes are not open to the public or all members and activists, they are specifically for our security department.
"They are geared towards our security volunteers who protect our leaders, and teach close protection for body-guarding.
"All the techniques are defensive in nature to protect the leaders.
"They learnt a lot of Krav Maga techniques, such as how to throw someone off if they grab you."
Golding and deputy Jayda Fransen have long hit headlines for their far-right wing views, and have been banned from all mosques in England and Wales.
The class was attended by around eight members of the black-shirted BFD – though to stand for 'Britain First Defenders.'
Tracy Griffiths said: "Why are Erith Leisure Centre and London Borough of Bexley and Parkwood Community Leisure allowing this to take place in their facility?
"Is it really appropriate for a 'political party' – who have previously threatened a 'day of reckoning against politicians and journalists,' with Paul Golding uttering the words
'I can promise you, from the very depths of my being, you will all meet your miserable ends at the hands of the Britain First movement. Every last one of you.' – to be doing martial arts and knife training?"
Michelle Collett added: "If these people were brown with beards I'm sure you'd have had a different stance….double standards?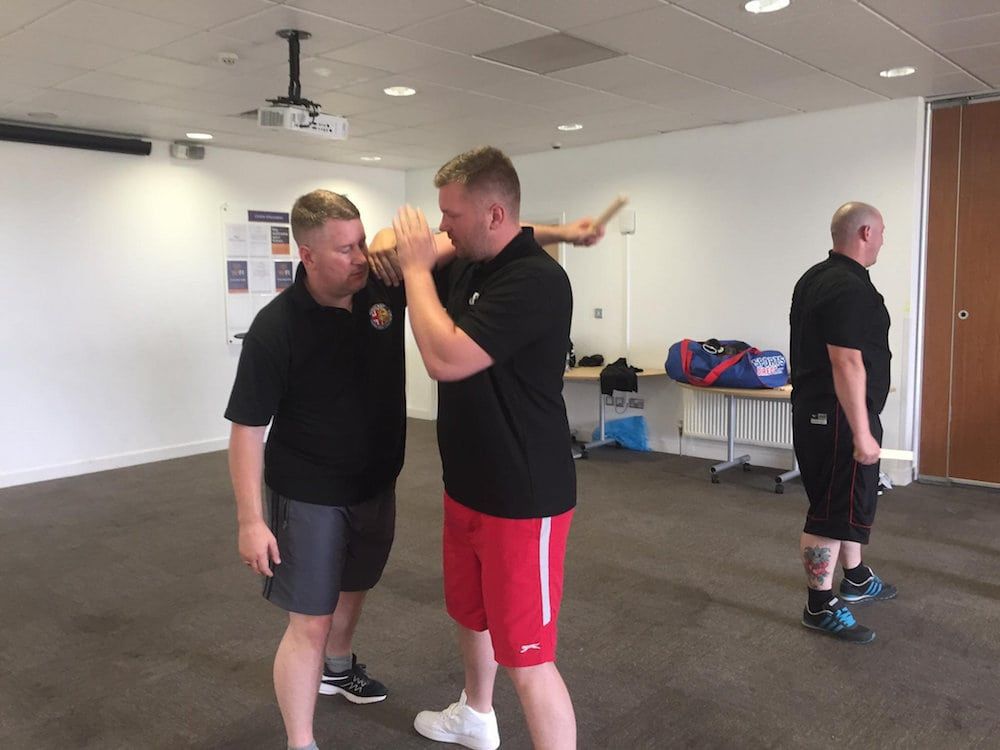 "Britain First are a threat to this country and hosting their terrorist training will not do your company any favours.
"OCS is not a security company it stands for Onward Christian Soldiers.
"I really do think you should check exactly who is booking your venue before you take their money and put your blinkers on."
The controversial group have long been criticised for their far-right views.
Last year, Golding stood in the London mayoral election but polled just 1.2 per cent, and was remembered for turning his back on Muslim winner Sadiq Khan when the results were announced.
In November, Fransen was convicted and fined by a court in Luton for abusing a Muslim woman and also fined for wearing a political uniform.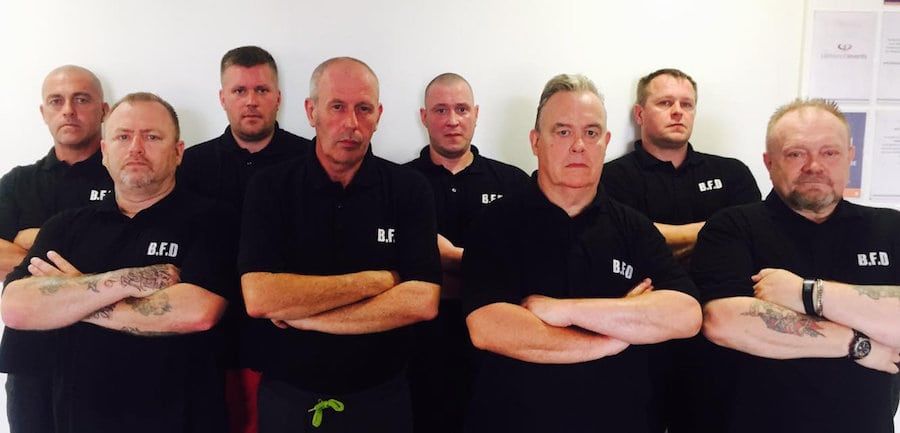 They were also arrested for inciting religious hatred during a rape trial in May after handing out leaflets about the trial outside court.
In response to the posts, Charmaine Wells, Senior Duty Manager for the leisure centre, said: "We are currently investigating these allegations and currently have no further comment at this time."
Bexley Council have been contacted for a comment.
http://www.thelondoneconomic.com/must-reads/police-left-sorry-missed-note-discovering-cannabis-plantation/10/07/
http://www.thelondoneconomic.com/must-reads/broken-britain/laughing-bupa-carer-caught-spraying-deodorant-dementia-patients-mouth-familys-secret-camera/11/07/
http://www.thelondoneconomic.com/news/cop-charged-assault-tasering-elderly-race-relations-advisor-police-force/10/07/
http://www.thelondoneconomic.com/news/g4s-offered-privatised-tagging-contract-despite-facing-multi-million-taxpayer-fraud-probe/11/07/