A married city lawyer who once rowed for England poured beer over a woman's head after she told him she had a miscarriage, a court heard today.
Alastair Main, 35, said he was "ashamed of himself" and had "behaved like a fool" after he also slapped her on the bum and called her a slut at a rowing club's Christmas party.
At an earlier hearing the alleged victim said Main poured the beer over her after she refused to give him a hug and called her an Australian slut.
He then allegedly followed her into the ladies where he sexually assaulted her, slapped and pulled her hair and called her a slut again.
Then outside the party he pushed her against a van and wall before he was pulled away by a pal, it was said.
Main, who was once national rowing champion in 2003 and represented England at that year's Home International Regatta, denies sexual assault and racially aggravated common assault.
Giving evidence today, Main who was wearing his wedding ring, told the court he had drenched the woman after he learnt she had a miscarriage.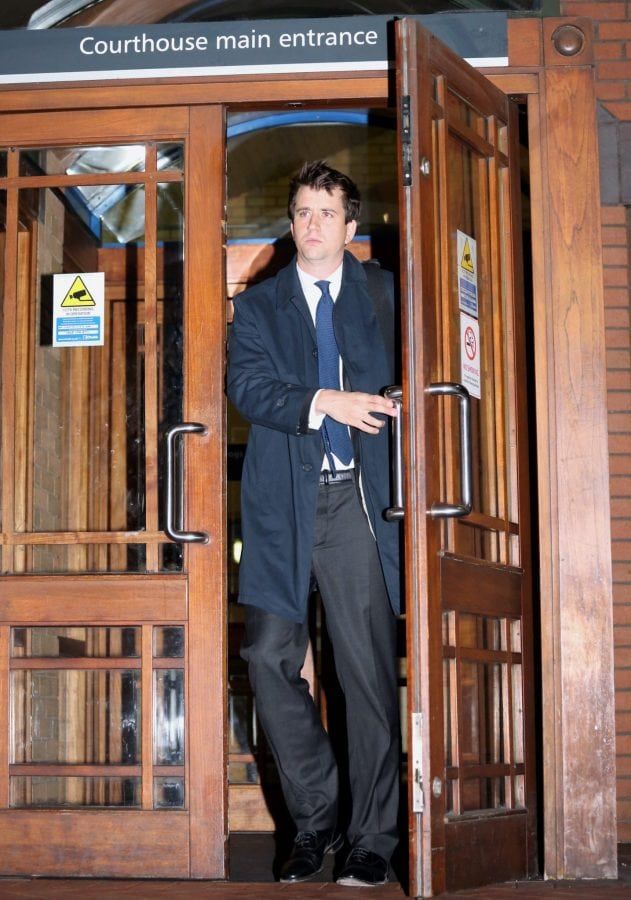 He denied asking her for a hug but admitted he had slapped her on the bum in a "cheeky" and "flirty" way.
But he had not called her an "Australian slut" because he was not a racist.
Explaining why he had reacted the way he did on 16 December 2015 he said: "We were drunk at this point.
"She said that she had had a miscarriage and that she could have miscarried a child in the last few months."
The woman then went to another room and added: "I found her crouched down behind the doors looking in her bag and I poured what was left of my beer on top of her.
"She got up and said, 'What are you doing?'
"I turned on my heels and walked away."
He then said he followed he into the ladies saying: "I felt remorse for having done something as stupid as soak her in beer.
"I was concerned she was obviously very upset, she had been drinking."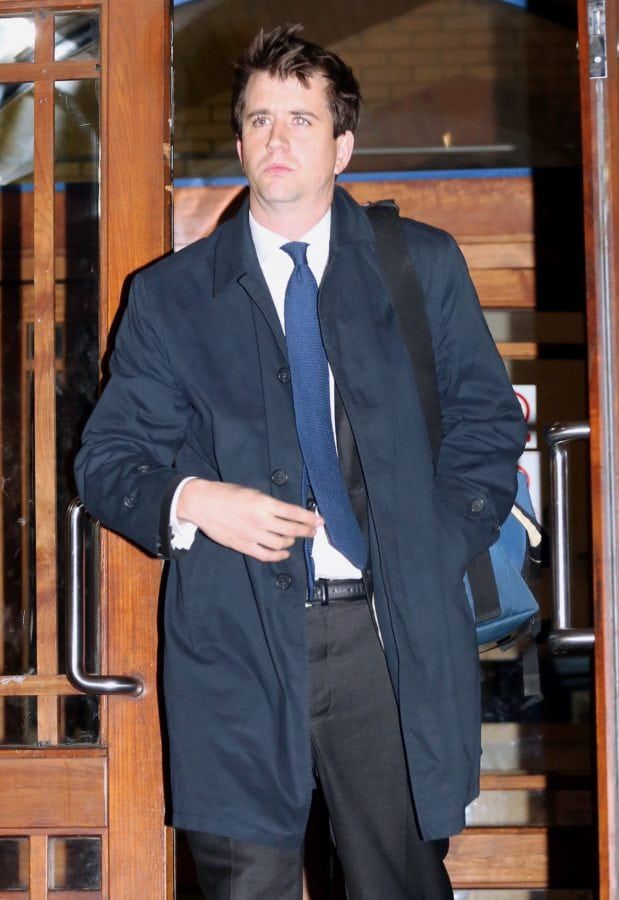 But he denied pulling up the woman's skirt and slapping her on the legs and thighs.
He said: "We were stood facing each other and I held her by the waist and looked at her, trying to talk to her."
He was told to leave by another woman but added, wiping away a tear: "I wasn't being aggressive, I was just trying to have a conversation with her. I behaved like a fool."
Denying racism Main added: "I didn't use the word Australian, I called her a slut because I was angry."
"I knew it was a word that would upset her.
"I did not use the word Australian. I'm not a racist person.
Later he saw the woman leave and followed her outside and added: "My memory is that I was just trying to sort this out.
"She hadn't told me to go away at that point.
"She went through the door first, I did give her a slap on the bum, it was in a cheeky, trying to be familiar manner, rather than to upset her."
He admitted his language had been "abusive" and said: "I did call her a slut. I chose the word because I knew it would upset her."
"I didn't push her up against a van or a wall or anything else.
"When it became clear to me that she was not willing to hear what I had to say I pushed her away from me on the shoulders.
"It was not aggressive."
A friend then intervened and he got a taxi home, the court heard.
Main of Kingston-upon-Thames, denies both charges of racially aggravated common assault and sexual assault.
The woman, who is Main's former lover, cannot be identified because she is the victim of a sex assault. By the time of the alleged sexual assault and assault they had split up.
The trial continues.