This Londoner won't be able to drive to work today (Fri) – because their car was trapped in a block of ICE.
The frozen motor was left unidentifiable after being turned into a block of ice by a burst water pipe.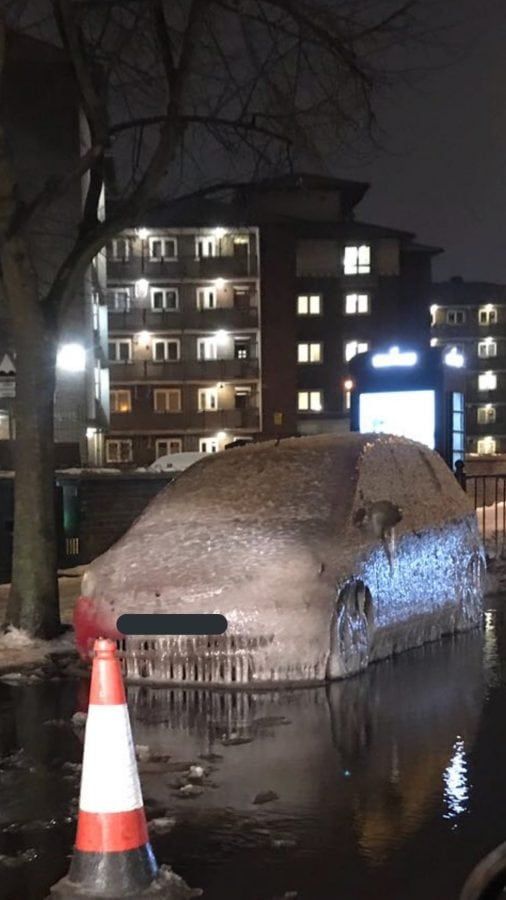 Workers were scrambled this morning to repair the pipe, but the car, in Tower Hamlets, east London, is unlikely to get thawed for a few days.
Tower Hamlets Police offered their "deepest sympathy" to the driver on Twitter.
Traffic wardens will struggle to ticket the car, which has been stuck for two days.
Twitter user @baoigheallain said: "The lengths some owners will go to to prevent a parking officer sticking a ticket to their windscreens."
https://www.thelondoneconomic.com/news/beast-east-claimed-first-elderly-victim-today-75-year-old-woman-found-dead-near-home/01/03/
https://www.thelondoneconomic.com/news/met-issues-first-ever-red-weather-warning-hundreds-schools-closed-uk-gripped-beast-east/28/02/