Britain's last surviving Dambuster said he hoped the "mindless" vandals who threw white paint thrown over the Bomber Command Memorial in central London are caught soon.
Squadron leader George "Johnny" Johnson was one of the legendary Dambusters, who carried out a historic night of aerial raids on German dams in 1943.
He said the vandalism of the Bomber Command memorial which commemorates 55,573 RAF Bomber Command personnel who died during the Second World War on a night several war memorials were daubed with white paint was "a disgrace."
"How disrespectful to the nearly 58,000 people who gave their lives so that these thugs have the freedom to carry out such acts? I hope they are caught soon, and suitably punished,"said the 97-year-old World War Two veteran. "What a disgrace, such mindless vandalism."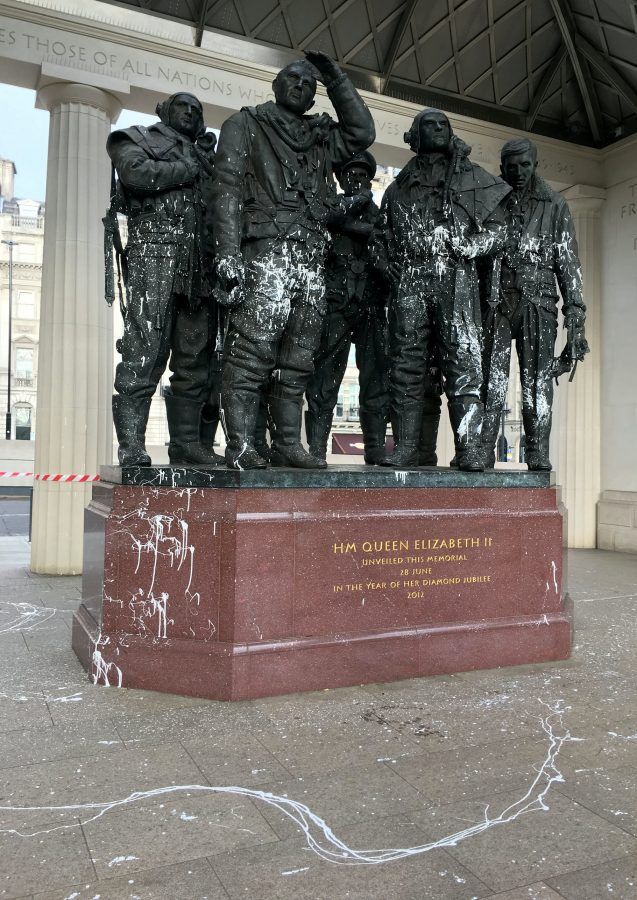 The RAF Benevolent Fund said it was the fourth time in six years that the Bomber Command monument has been attacked and that the repair could cost thousands.
Repair work removing the white gloss paint has already started.
The RAF Benevolent Fund said it was "shocked and saddened to see the Bomber Command Memorial in London's Green Park has once again become a target for vandals."
A statement added:
"Paint has been splashed across the entire Memorial, including the statue of eight Bomber Command crew members which stands at its centre, the marble plinth it stands upon and the surrounding Portland stone. Work to repair the damage has begun immediately."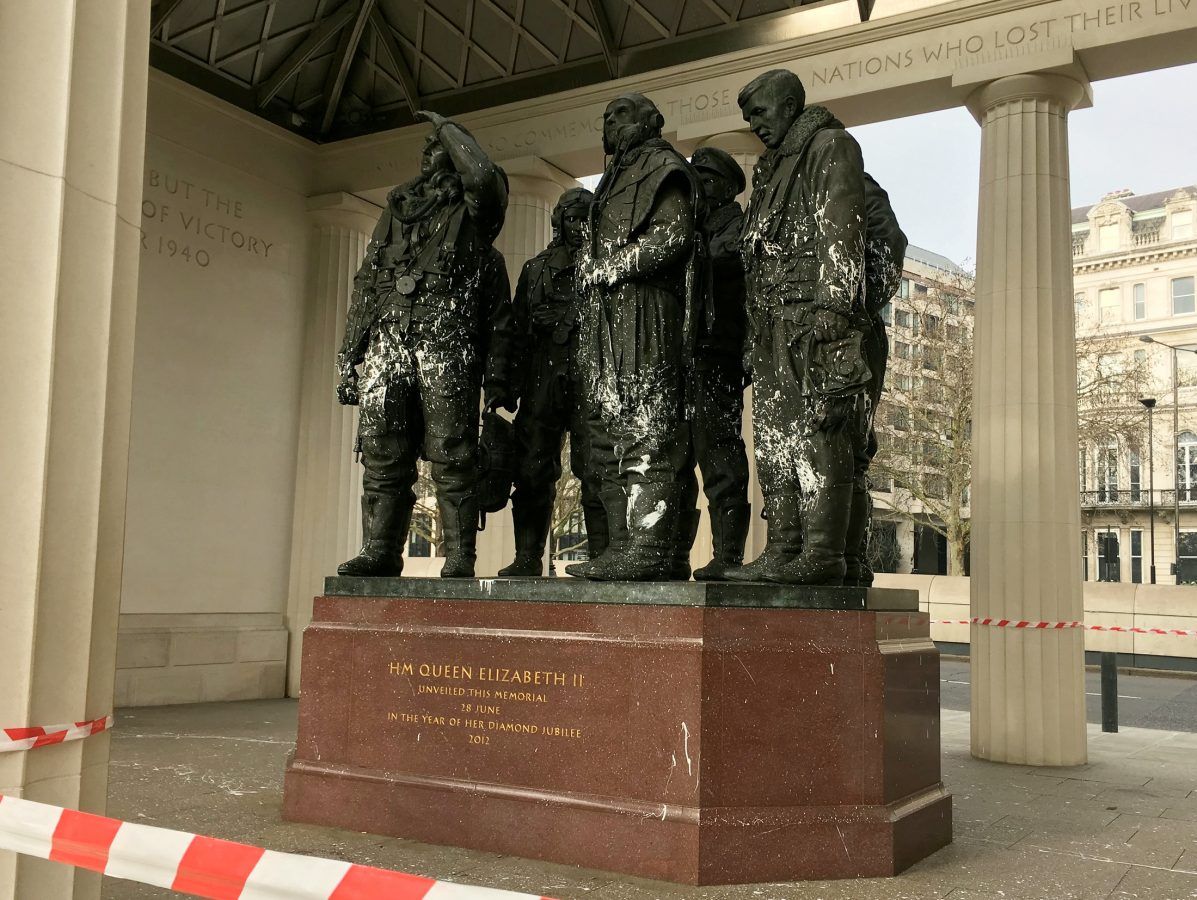 CCTV footage has been passed to the police.
The Bomber Command Memorial in Green Park was splashed in white paint between 7:45pm and 9pm on Sunday, according to police who are investigating a number of incidents. No arrests have been made.
A statue of World War Two Prime Minister Sir Winston Churchill on New Bond Street and the Royal Marines Memorial on The Mall were also among other war memorials vandalized with white paint.
A statue of former US president Franklin D Roosevelt in New Bond Street, London, was also splashed with white paint and there were reports of damage to the Canada Memorial in Green Park and white paint also sprayed on a shop front in New Bond Street.