Home Secretary Suella Braverman is due to face fellow Conservative Flick Drummond in a party vote on Wednesday as the two contest selection for a proposed new constituency of Fareham and Waterlooville.
Constituency boundary changes will see the two Hampshire MPs compete to represent the Conservatives for the proposed new seat at the next election.
The PA news agency understands that Ms Braverman, the MP for Fareham, and Ms Drummond, the MP for Meon Valley, will face a vote of eligible local members, with the result expected on Wednesday evening.
A number of constituency changes have been proposed across the UK as part of the 2023 boundary review.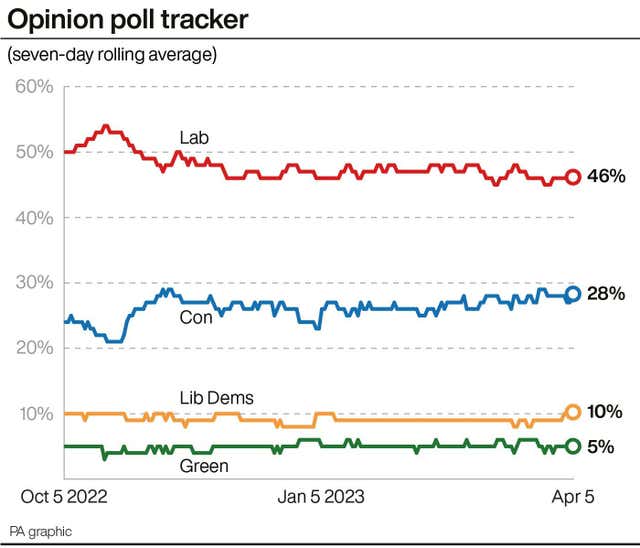 The review started in January 2021, and its final recommendations are due to be presented by July 1 this year, with changes expected before the next election.
The Boundary Commission for England has closed its "final consultation" and is considering the feedback received.
Its plans would remove the existing Meon Valley and Fareham constituencies, and the two MPs are competing for the newly proposed constituency.
Ms Drummond represented Portsmouth South between 2015 and 2017, and has represented Meon Valley since 2019.
Ms Braverman has represented the Fareham constituency since 2015.
Commentators have dubbed the contest "the Battle of Waterlooville".
You may also like: Tories recycle wet wipe announcement for the THIRD time in five years