Eagle-eyed bank staff helped bust a Chinese crime gang that laundered £1.5m using foreign students' bank accounts.
Officers spotted drug traffickers delivering bags of cash to the gang's safe house after Santander workers noticed a suspicious pattern of transfers.
The huge sums of cash were being transferred from three bank branches in south east and central London to bank accounts of current and former students.
A large proportion of the money was then paid into business accounts and subsequently into online payment services and top up credit cards based overseas.
Seven members of the gang have been jailed for a total of 23 years for money-laundering.
At least 460 accounts and a number of false passports were involved in the fraud.
Detective Chief Inspector Andrea Williams, Head of the City of London Police's Financial Investigations Unit, said: "The sheer scale of this highly organised network led to a complex investigation supported by Santander and a number of partner agencies.
"Thanks to the professionalism and diligence of City of London Police officers, we have been able to put a stop to their extensive crimes."
Detective Constable Ray Eaglesmith, who led the investigation, added: "These criminal individuals were caught trying to both cheat the system and evade detection, while moving vast amounts of money out of the UK.
"Depriving criminals of their wealth disrupts organised crime. We will continue to bring offenders to justice and hit them in the pocket."
The gang was first detected when Santander fraud investigators found a spike in the amount of cash being transferred at branches in Lewisham, Catford and London Bridge in April 2017.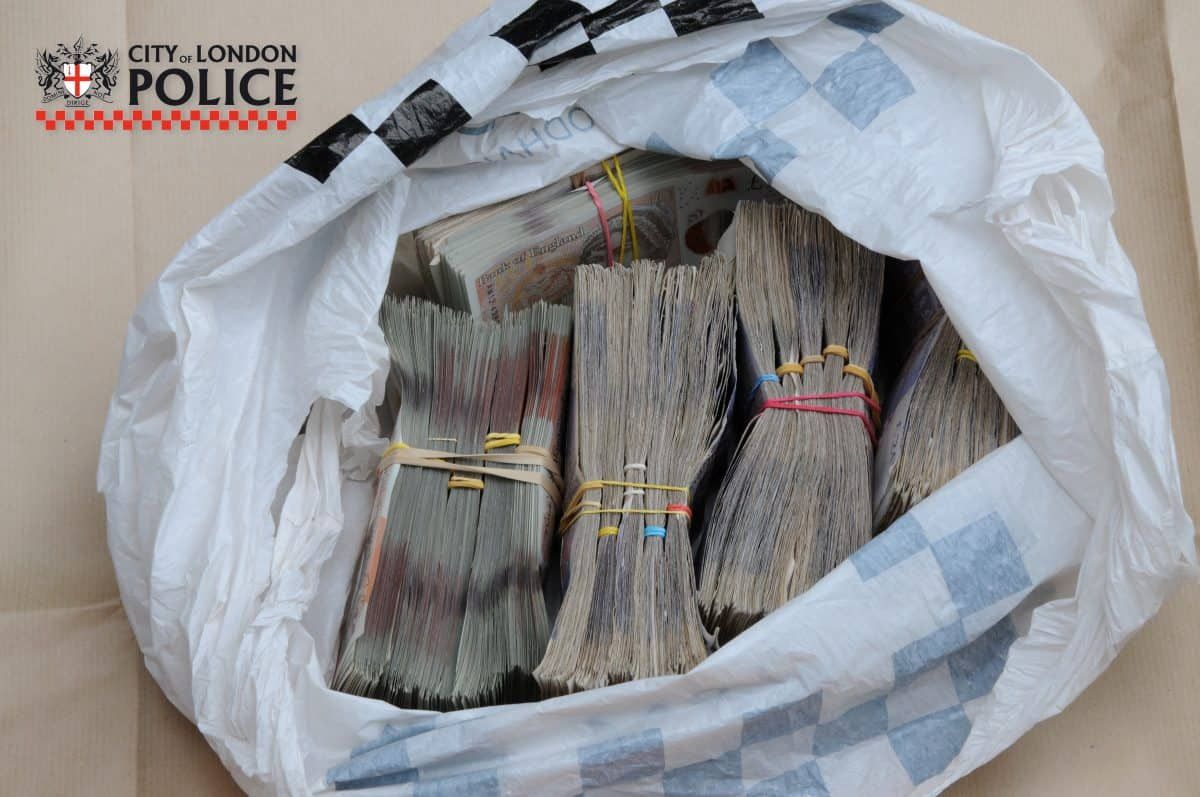 The bank accounts transferring the funds were being used to send more cash payments into other accounts in other parts of the country than in any other Santander branch in the UK.
Bank staff identified a man who regularly entering the three branches to make transfers to accounts held by foreign nationals across England, Wales and Scotland.
Investigators obtained his name, Jie Zheng, and a registered address in Bracknell, Berks., after he gave a phone number to a cashier at the London Bridge branch in December 2017.
The National Crime Agency and the Joint Fraud Taskforce, the City of London Police's Money Laundering Investigation Unit then took on the case, as part of the Joint Fraud Taskforce Collective Response, in February 2018.
For the following two months, the bank reviewed all third party payments into the three branches.
This revealed a pattern that involved the same group of suspects all using the same method as Zheng.
One of the gang members, Qin Gao, 32, was seen on CCTV visiting the branches to carry out transactions in excess of £470,000.
A police spokesman said a total of 460 third party accounts were used to facilitate the money transfers in a "highly organised money laundering network".
"A number of these accounts belonged to foreign students or former students who had since returned home.
"A large proportion of the money was then paid into business accounts and subsequently into online payment services and top up credit cards based overseas."
A police investigation revealed Zheng, 27, did not live at the Bracknell address but in Bromley-by-Bow, east London.
The spokesman said: "This address was used as a cash safe house and was visited by numerous cars which dropped off large bags and suitcases containing cash.
"These vehicles were linked to organised crime groups involved in offences such as drugs trafficking at locations across the UK."
The gangsters were arrested after officers raided six of their homes in June 2018 – seizing cash totalling £962,000 along with mobile phones and money counting machines.
Eight suspects were arrested and charged on the following day.
Seven admitted the money laundering charge and were sentenced at Southwark Crown Court yesterday (Thurs) and received up to four-and-a-half years in jail.