A hobbyist discovered what archaeologists believe to be the world's oldest prosthetic limb – a 3,500-year-old hand made out of bronze and gold.
The anatomically correct hand was found by metal detectorists in a field last year and was initially thought to be from the Middle Ages, but radio-carbon dating results have placed the prosthetic at about 1500-1400BC.
The Bronze Age hand was discovered near Lake Biel in Bern, Switzerland, and is believed to be the earliest metal body part found in Europe.
A human rib and a bronze dagger were among a haul unearthed last year at the historic site.
Experts were able to date the hand back to 1,500 BC thanks to a vegetable-based adhesive used to connect the hand's gold cuff to the bronze sheath.
It was cast from more than a pound of bronze and has a gold foil cuff – made in the 'distinctive' style of middle-Bronze Age metal work.
The replica was found by a hobbyist with a metal detector – before being passed on to the Archaeological Service of the Canton of Bern.
This led to an excavation near the village of Prêles this year, which uncovered a middle-aged male skeleton and bronze fingers from the hand.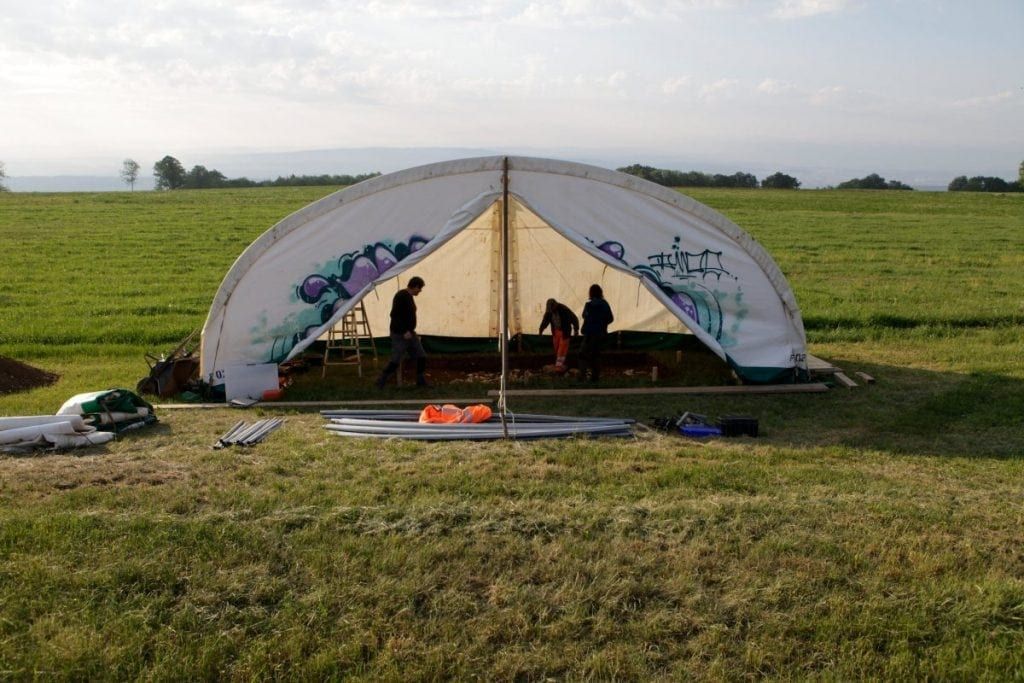 Metal objects in Bronze Age burials are rare, and gold has almost never been found Switzerland – with this find pointing to a ritual.
Stefan Hochuli, head of the Department of Monument Preservation and Archaeology in the nearby Swiss canton of Zug, claims the find is a first for Europe.
He said: "The fact that we know of thousands of Bronze Age graves and have never found anything like this shows it's pretty special."
The skeleton was deliberately buried on top of a structure, singling the man out as a person of 'great importance' in his society.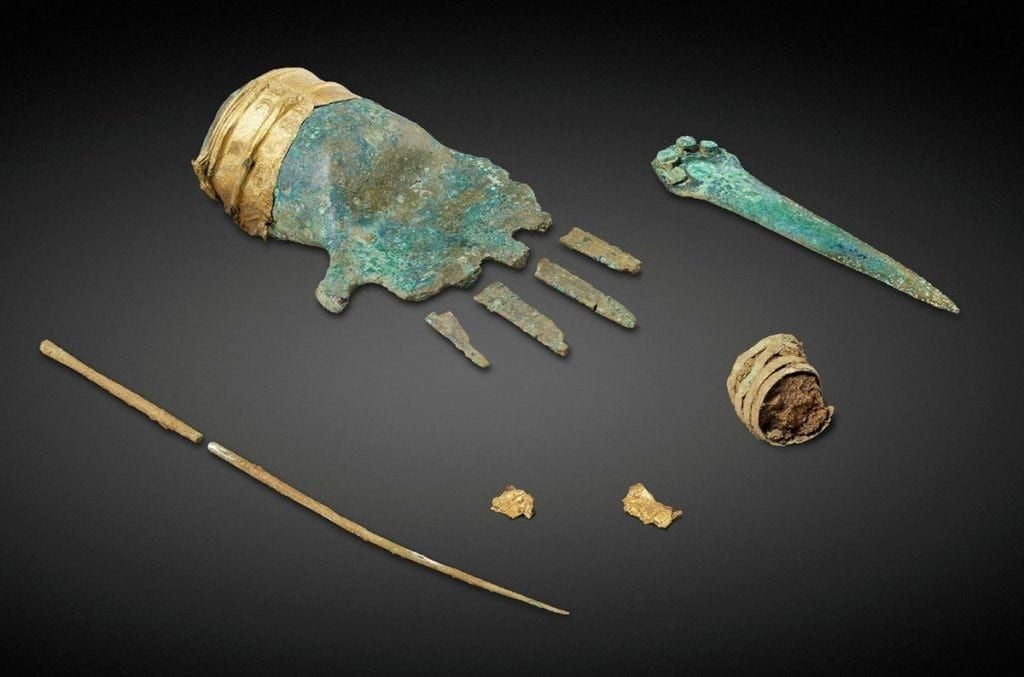 Experts are undecided if the hand was locally made or whether it was a 'rare and expensive' import to the lake.
Researchers from Germany and France were consulted by Swiss experts – and they know of nothing similar found in their countries either.
Assessing the find, it is claimed the gold cuff signals societal elite, or perhaps even a representation of a deity.
While the hollow cast of the bronze with a socket inside indicates it was originally mounted on a long, slender object like a stake or scepter.
The hand is now on display at the Neues Museum Biel until October 14, where it will be removed for further study into its mystery.