Zookeepers are celebrating the birth of a cute baby polar bear.
The "strong girl" spent her first 11 weeks snuggling up to her attentive mum Tonja in their cosy nesting hole.
But after gaining strength, the chubby cub has managed to take her first steps out of the family cave at Berlin's Tierpark Zoo.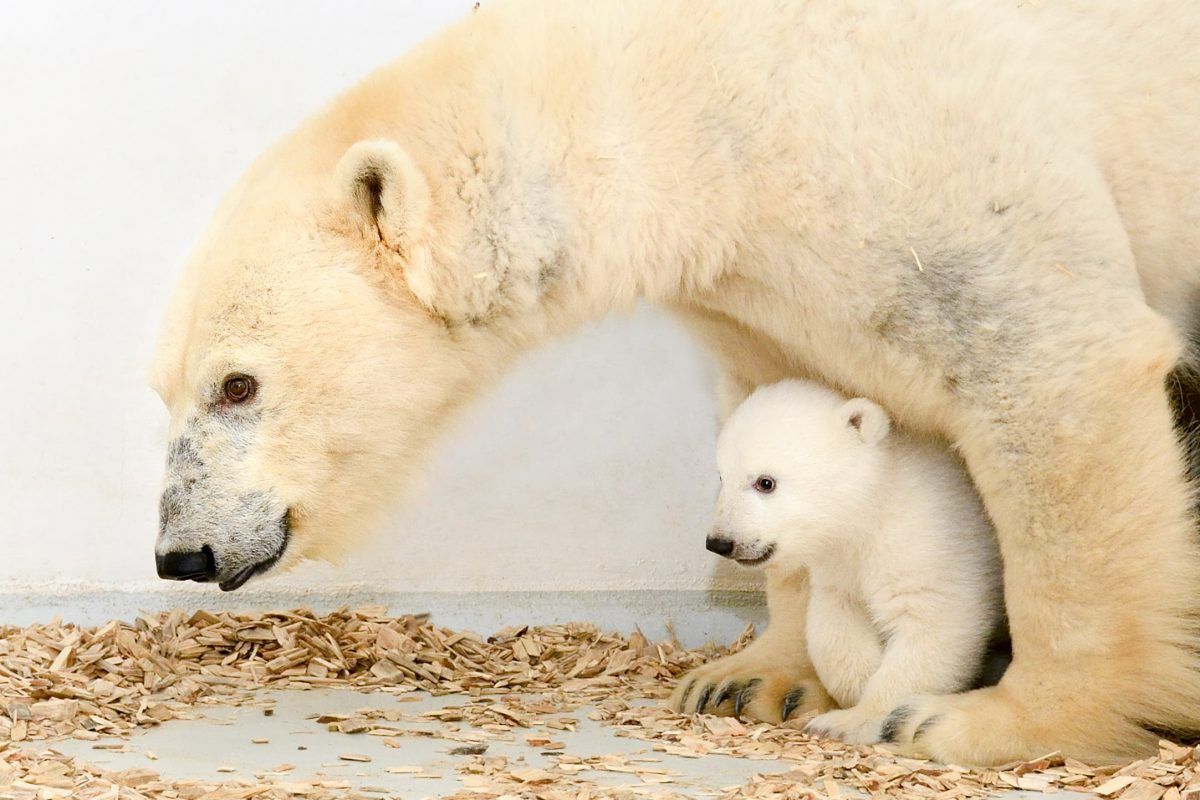 For the first time, vets were able take a proper look at the baby, born just before Christmas, to assess her progress and announce the gender.
Zoo director, Doctor Andreas Knieriem said: "The little Polar Bear is a cheery, strong girl.
"We were also able to convince ourselves personally of the development of the cub and are extremely satisfied."
The big baby, who is yet to be given a name, weighs 8.5 kilos (18.7 lbs) and measures 61 cms (two feet).
Despite her impressive size, the bear cub was on her best behaviour and the check up, which included vaccinations and worming, lasted only 15-minutes.
While vets are "proud" of her size, they weren't surprised by the chubby cub's weight.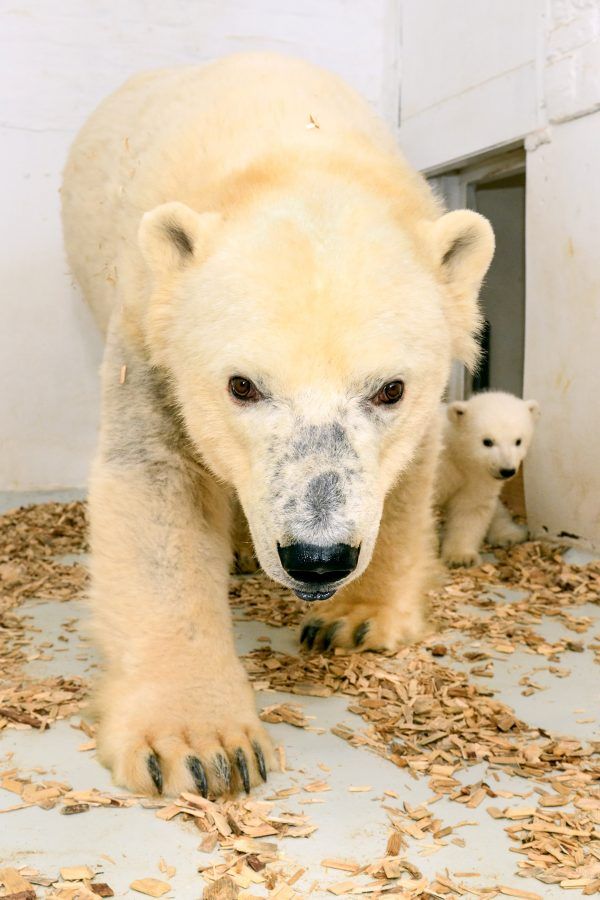 Her mother's milk contains 30 per cent fat and as she is yet to move onto solid foods, she spends up to two hours every day drinking milk.
But visitors will have to wait a little bit longer to catch a glimpse of the adorable cub.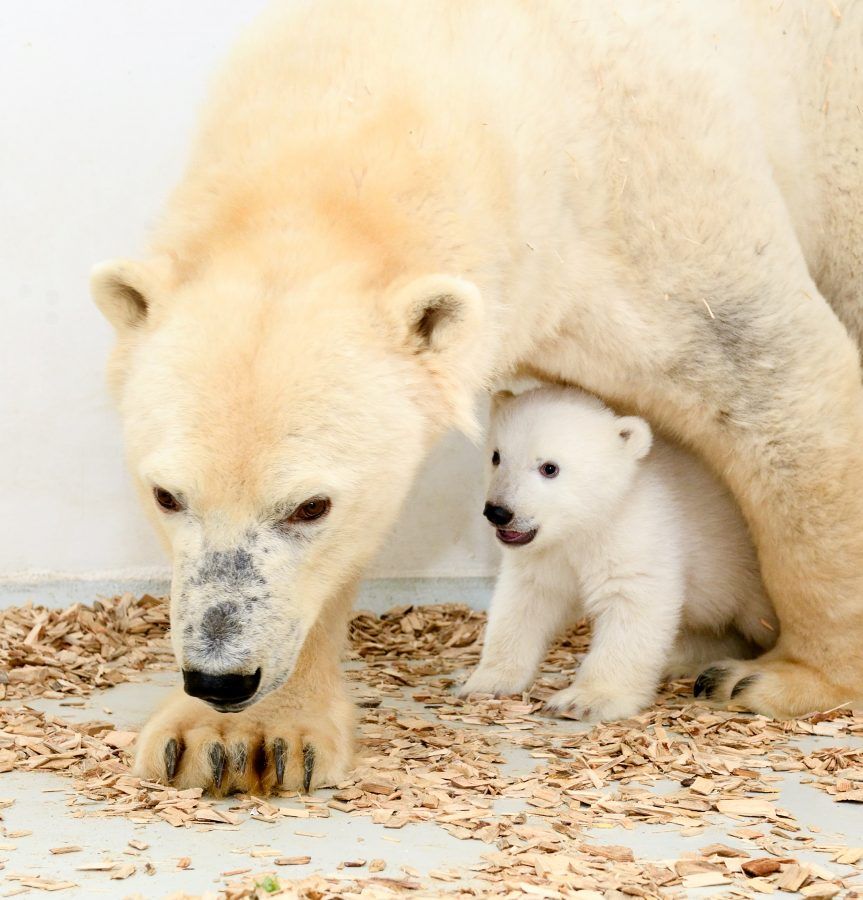 Zoo curator Doctor Florian Sicks said: "Only when the little polar bear can safely follow mother, Tonja, will the two leave the nesting hole.
"This is expected to last until March."
Nine-year-old Tonja will be the sole carer of her baby girl while the father, seven-year-old Volodya, will carry on with his own business.
The name of the chubby cub will be decided within the coming months.
By Isabel Dobinson