A young man has been dubbed the 'human calculator' while trying to retain his title – as world mental arithmetic champion.
Super-smart Chris Bryant needs no electronic help to work out incredible sums, like 7171792452/11241054, which earned him the awesome Mental Calculation World Title last year.
Now, the 27-year-old brainbox is trying to retain his title ahead of this weekend's world championship.
Chris, from Sheffield, is hopeful of winning a second contest which sees he take on brain-busting tasks and board games.
The 27-year-old is the former decamentathon world champion and has also won the online IQ World Championship, and represented Britain in several other competitions.
Decamentathlon includes ten events such as Memory, Mental Calculation, Chess, Go, Backgammon, Creative Thinking, KenKen, Sudoku and Eurogames.
Chris said: "It's a lot of fun, and it makes for great party tricks.
"Even some things that are pretty simple for me to do can amaze people.
"It's so cool to show people things that look impossible and teach them how to do them too."
In 2014 Chris, whose IQ is so high it's off the charts, was competing at the Mind Sports Olympiad (MSO) – strategy board game similar to chess, which he was the British captain – when he saw the metal calculation event and decided to take part.
That same year Chris won the bronze medal in the world championship.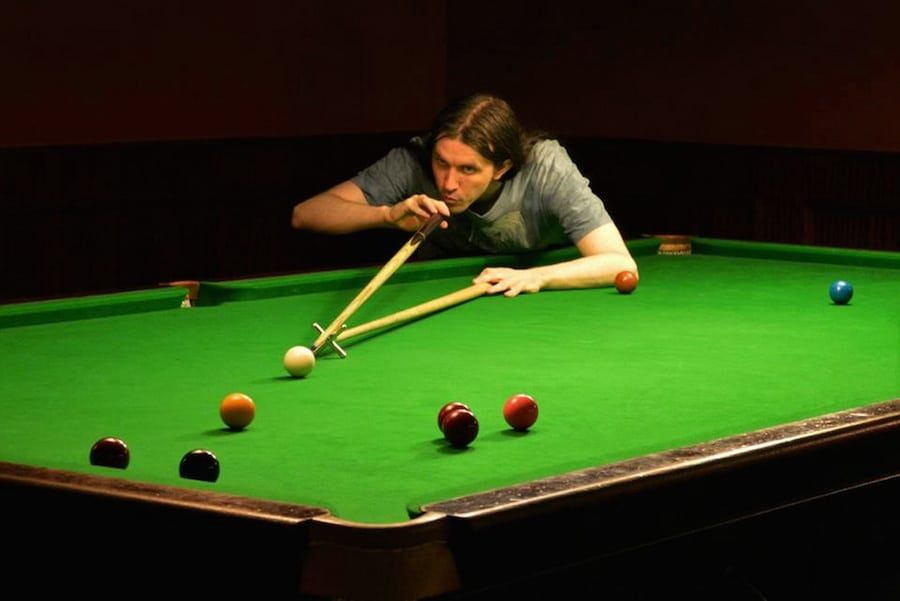 He has since won total of two golds, three silvers and three bronzes, reaching the accolade of International Master.
The first Mental Calculations World Championship took place in 1997 at the Mind Sports Olympiad.
This event is held every year and consists of a range of different tasks including additions, subtractions, multiplications and divisions, working with fractions, calculation of square, cube and deeper roots, calculation of weekdays for given dates, plus some surprise miscellaneous tasks.
Mental calculation rules are of standard maths test except commentators are only allowed to write down the answer, with no use of calculation devices, including phones or watches.
Last year Chris came joint first in the High IQ World Championships Online Round (HIQORA) in New York, and puts his success down to having Asperger's syndrome.
He said: "My Asperger's syndrome actually can be quite useful.
"It helps me to focus on things very intensely for long periods of time – the world championship is a three-and-a-half-hour long fully-focused, intense exam, so it's useful for this.
"Having someone who is good at two or more like myself is actually very rare.
"My favourite part of competing is winning, because I want to make my family proud of me.
"Being able to give my grandparents medals and trophies from my competitions and seeing them smile, and how happy they are is the best feeling in the world – I love them so much."
Standing in Chris's way is his German rival Gert Mittring, who he triumphed over 1,112 to 1,108 at last year's head-to-head.
He added: "I feel fairly confident of retaining my title, but it's difficult to be sure.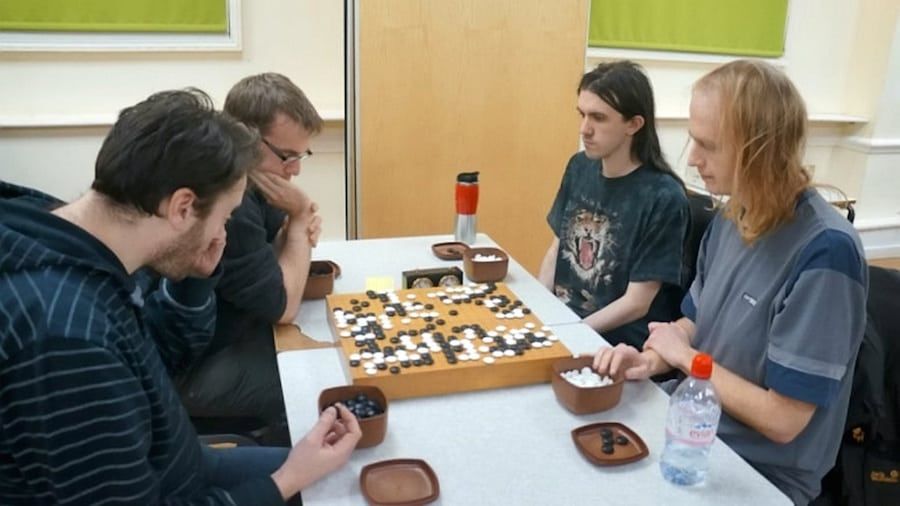 "There is a German gentleman who has won the world championship ten times – he is my biggest threat.
"I'm far, far stronger than I was last year, but I expect him to also have improved. Last year I won by only four marks."
His German rival, who is the likely favourite to win, has held numerous world records for mental calculation, such as calculating the 89247th root of a 1,000,000 digit number and has doctorates in psychology.
Chris achieved the equivalent of an A* in GCSE maths aged just seven and got 100 per cent in his A level maths and further maths – taking them years early, and even took the Cambridge maths entrance exams early and got the 2nd highest possible mark.
The former Bury Grammar School for Boys pupil prepares for competitions using software that produces questions of similar formats and sometimes works on entire papers to sit as mock exams.
He said: "The main things people need to have to perform well are a lot of focus, a very sharp memory, and a really solid understanding of a large number of mathematical and numerical techniques.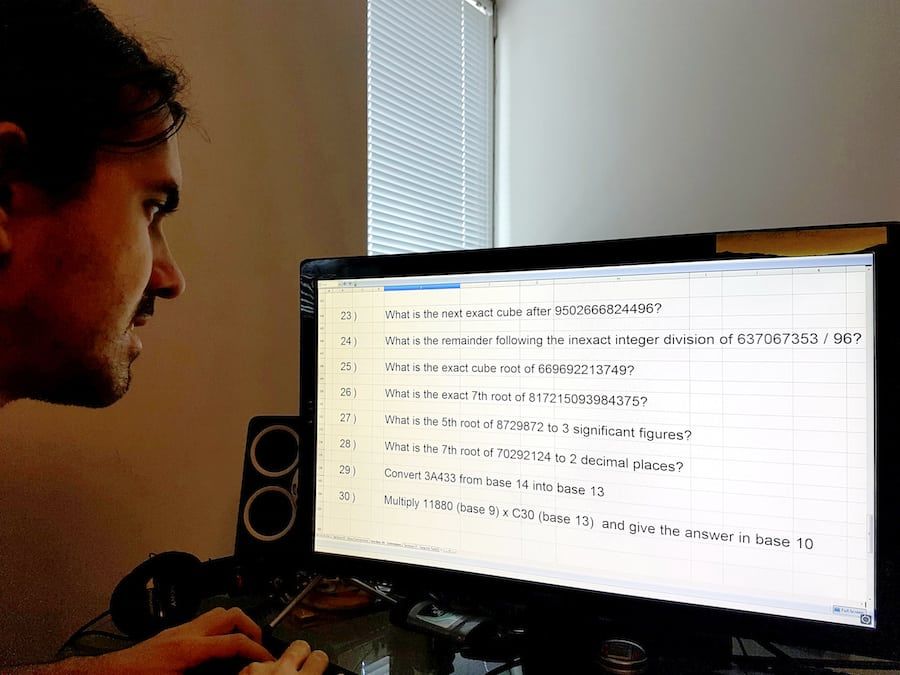 "There is a lot of preparation work that goes in, it's impossible to turn up and just wing it even with a lot of mathematical talent in general.
"I have a master's degree in mathematics from Trinity College, Cambridge, but that alone was not enough to get me a gold medal the first two years I entered in 2014 and 2015.
"I've always had an aptitude for maths. There are a lot of new techniques I've had to learn though for the mental calculation world championship.
"I've never read a mental calculation book, and a lot of the techniques I use are ones that I invented myself from scratch. As far as I know, several of them are unknown by everyone else in the world."
Chris is also a successful pool and snooker player, winning dozens of local and national tournaments and even representing England internationally at 9-ball before stopping in 2014.
Despite his accomplishments, Chris says he is currently looking for work in technology or business strategy, but has to work from home due to his Asperger's.
He added: "My Asperger's syndrome actually provides a lot more general difficulties, for example I don't have a job, and have experienced a lot of discrimination while trying to get one by recruiters who are very negative with their stereotypes of the condition.
"I openly disclose my condition to all potential employers because I'd love to be accepted for who I am, but sadly that hasn't been my experience.
"I've done fantastically previously as a business strategist, a software architect and a technology manager, but don't have anything currently."
The Annual Board Games Festival will take place at JW3, the Jewish Arts, Culture & Community Centre, in north London, between August 20 and 28.
New events this year include Speed Reading, Marco Polo, Countdown and Natural Memory.
https://www.thelondoneconomic.com/lifestyle/google-searches-anxiety-soar-one-factor/19/07/