Recruiters for the Yates pub chain use a secret 'good-looking only' policy for female staff.
Elless promotions ruled they must be 'at least seven' out of 10 to work as shot girls and ex-employee Jade Garner, 30, claims she was sacked for being 'too fat'.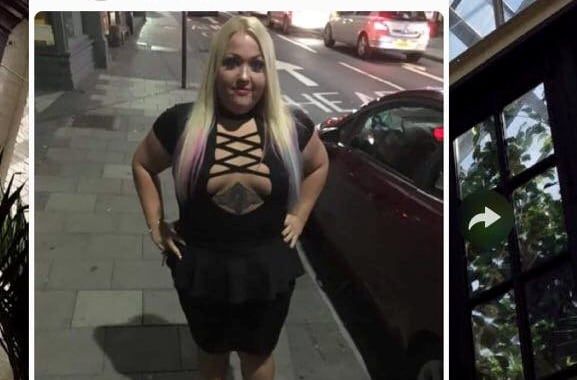 The firm also posted a picture of a larger woman on Facebook with the words: "This really isn't suitable for staff is it?"
Size 14 Jade claims she was turfed out of her part-time job selling £3.50 Jagerbombs after bosses uploaded a photo of her to Elless Promotions' Whatsapp group with the words: "Are we surprised there has been a complaint."
A colleague allegedly replied: "She's huge."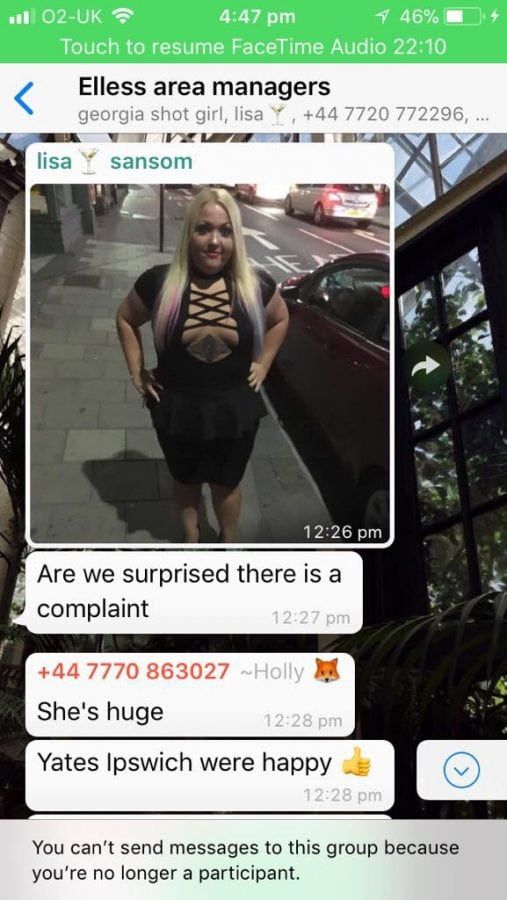 Mum-of-two Jade from Billericay, Essex, said: "Doing the shot job really built up my confidence. And now I just feel humiliated."
In one message, Elless Promotions director Lisa Sansom wrote: "I have seen a few ugly girls in your groups. Girls need to be 7s and above only! If you are unsure send me a photo and I will let you know!"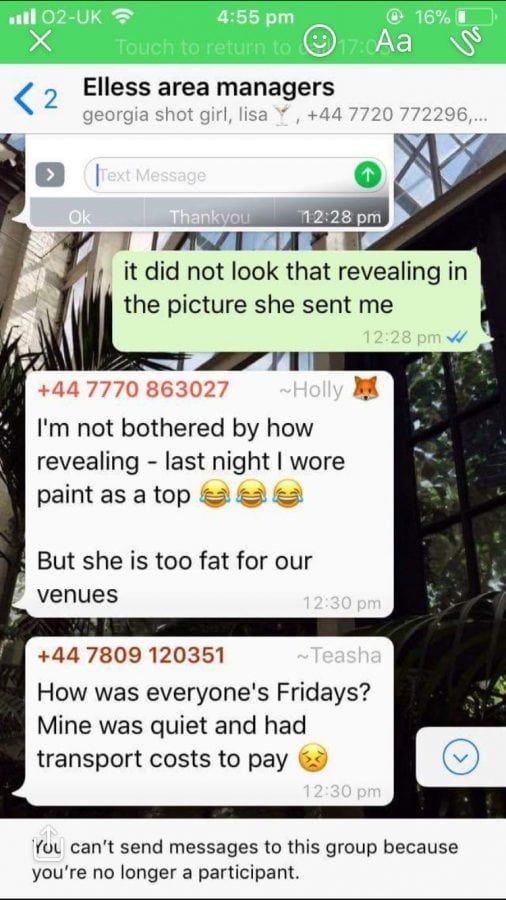 Lisa's business partner, glamour model Holly Muldoon, wrote: "Please go through your staff and consider what size they are and what they look like."
The agency was paid to sort contract staff for Yates bars across Essex.
Full-time staff are recruited through the chain's parent firm, the Stonegate Pub Company.
Elless failed to respond to calls.
Collect of Jade Garner.A Yates spokeswoman said: ""We are unable to comment on the recruitment or management policies of Elless promotions but it is our understanding that the Area Manager in question was an employee of theirs and is no longer working for them. We have received no direct complaints in regard to their work for us but as part of our own due diligence have launched our own investigation on their approach."
Collect of Jade Garner.https://www.thelondoneconomic.com/must-reads/severely-disabled-girl-evicted-home/18/10/
Shocking footage shows mass brawl in town centre sparked over stolen man bag