A woman who turned 108 received her ninth card from the Queen – but says she didn't like the picture of Her Majesty.
Maud Symons says the image of Elizabeth II on her b'day card was 'too fussy' – because of her hat and flowers.
Grandmother Mary was born in 1911 and has lived through both World Wars and 25 Prime Ministers
Mary, of Liskeard, Cornwall, has received numerous birthday cards from the Queen.
Unfortunately Mrs Symons struggles with poor hearing and is forced to communicate with a whiteboard.
Her son's David's wife Mary has revealed she thought this year's card from HRH was "too fussy'.
Mary said: "When she first saw this one she didn't like the picture, she thought it was too fussy because she is wearing a hat and flowers.
"She thought it was a bit too fussy."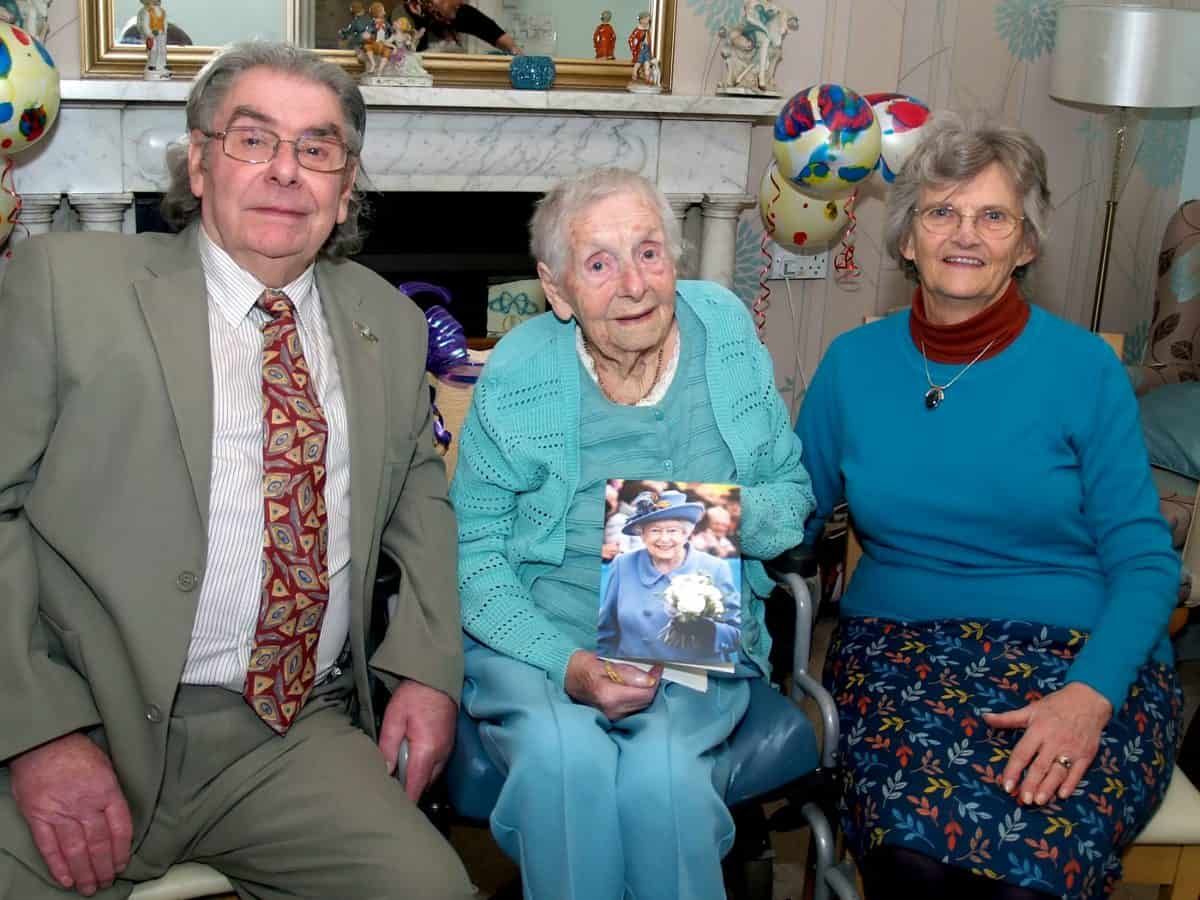 Mary was born in Bangors near Poundstock, outside Bude, Cornwall, and used to enjoy travelling and singing.
Son David said: "She took singing lessons for several years and eventually ended up in London.
."She was married in Flexbury Park Methodist Church, Bude in 1935. She later moved to Liskeard where she spent the rest of her life.
"My father was a builder, she helped with the building firm right throughout World War II, retiring and they did like travelling.
"They went all over Europe, they particularly like Switzerland – spent quite some time there."
Mrs Symons had the honour of officially opening the care home's new hairdressing salon on her birthday.