A 23-year-old man who killed a granddad suffering from Parkinson's disease with a single punch will not face any charges – after he claimed self-defence.
Tragic Graham Hollis, 68, died after he was hit by a man following an argument in a pub car park.
Mr Hollis, who had two grown-up children and five grandchildren, was standing up for his blind friend after a taxi driver refused to take his guide dog in his cab.
The 23-year-old man, who has not been named, approached Mr Hollis and the pair squared up to each other with the granddad throwing the first punch.
Mr Hollis was then hit in the face and fell backwards on the pavement where he hit his head outside the White House pub in Leicester.
He was rushed to Leicester Royal Infirmary following the altercation on May 26 but died of his injuries.
The man who punched him was initially arrested on suspicion of manslaughter but the Crown Prosecution Service dropped the case.
Mr Hollis' devastated widow, Vivien, 67, challenged the decision but the Court of Appeal rejected it.
Mrs Hollis, of Leicester, said: "It's crushing.
"Even if Graham did throw the first punch, which I still struggle to believe, then surely they should appreciate that a 23-year-old is going to have a much much stronger punch than a 68-year-old with Parkinson's.
"Graham hadn't been able to work because of his illness since 2009, and he liked to have a drink with his mates when they finish work – it made him feel like one of them again.
"On that Friday night, he went off as normal, and I waited on him to come home. But he never did.
"Later that evening, at around 11pm, a police officer knocked on the door.
"I knew straightaway that something was seriously wrong. He told me that Graham had been assaulted and taken to Royal Leicester Infirmary after an incident.
"Gray had died before I got to the hospital, it was absolutely devastating.
"They said they did get him back to consciousness, but he died almost straight after. It must have been the force of the impact on the concrete pavement that caused it.
"I was told by the police he'd been hit and had fallen on his head after an argument.
"A detective said Gray had been sat in the back of the taxi with his friend when his blind friend tried to get in, but the driver told him he didn't want the guide dog in the front.
"The blind man got out of the taxi, but Graham being Graham, he wouldn't let him go home by himself, because he was worried about his safety.
"A 23-year-old man apparently got out of a nearby BMW, and clearly said something to Graham. No one else heard what he said, so only Graham will have known.
"Graham walked over to him. Someone said Gray asked him what it was to do with him.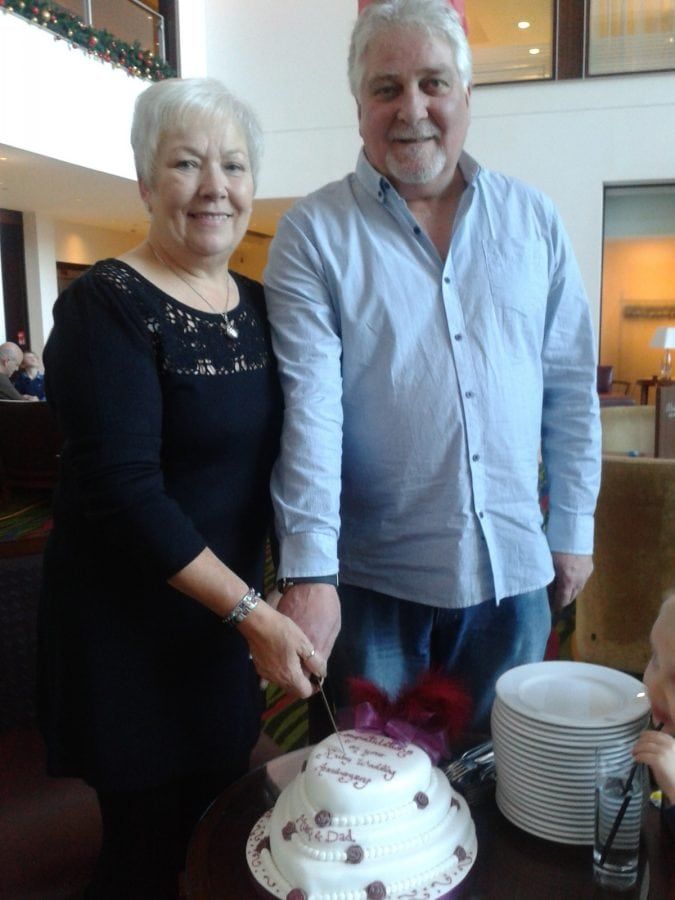 "The manageress of the White House said she saw the 23-year-old hit Gray, but she said Gray hit him first and it was self-defence. Gray received a single punch and hit his head on the concrete.
"She ran out to see Gray get punched, and was there holding his hand while a security girl worked on him.
"She said the blow that was struck was harder than it needed to be.
"The lad had claimed self-defence. Some weeks later, in June I heard there would be no further action.
"I couldn't believe it – I still can't believe it – that somebody should have hit somebody else with those consequences and not be charged with anything.
"He should be charged with something.
"It was a crushing blow when we heard the appeal had been refused, but we'd got to try. All I want is some justice for my Graham.
"For hitting and killing my husband, they don't feel it's worthy of going to court.
"It's ruined mine and my family's lives.
"I have said all along, if the case was put before a jury of 12 people who would make a decision we could accept that. But the CPS has made a decision based on a few words.
"Gray was just a gentle bloke – that's why it's so hard.
"He was just a normal family man, who went to work, loved his family and liked a drink with his mates."
Mr Hollis, a retired sheet metal worker, had battled Parkinson's disease for ten years and in 2009 he suffered a near fatal heart attack.
The family appealed against the CPS decision but it was rejected by the Court of Appeal.
In a letter to the family, the CPS said: "There can be no dispute that X threw a single punch, but his legal representatives are likely to successfully submit that your father was the first to use physical force, X acted in self-defence and one punch was reasonable force in the circumstances."
As a result of the legal wrangling, the family have only just been told they can lay Mr Hollis to rest.
https://www.thelondoneconomic.com/must-reads/broken-britain/thug-jailed-going-aid-dying-man-stealing-wallet/01/11/
https://www.thelondoneconomic.com/must-reads/broken-britain/thug-jailed-going-aid-dying-man-stealing-wallet/01/11/