A toddler almost died after acid from a battery she swallowed burned through her STOMACH and main ARTERIES.
Kacie Barradell, two, ingested the 10p-sized lithium cell battery which fell out of a button car key.
She has spent a total of eight weeks in hospital and her parents have been warned she might be paralysed from the waist down.
Her oesophagus is so badly burned she cannot eat or drink and is currently being fed through a tube.
Kacie's mum Cheryl Bell, 27, has been told it could be at least a month before her daughter is released from Birmingham Children's Hospital.
She said: "I'm going through hell and back.
"Kacie might not walk again for the rest of her life.
"She is getting there but she has still not been able to eat anything.
"I took her into hospital and she wasn't breathing, we thought she was going to have an asthma attack.
"I want to warn other parents what damage the batteries can do. Kacie is lucky she survived.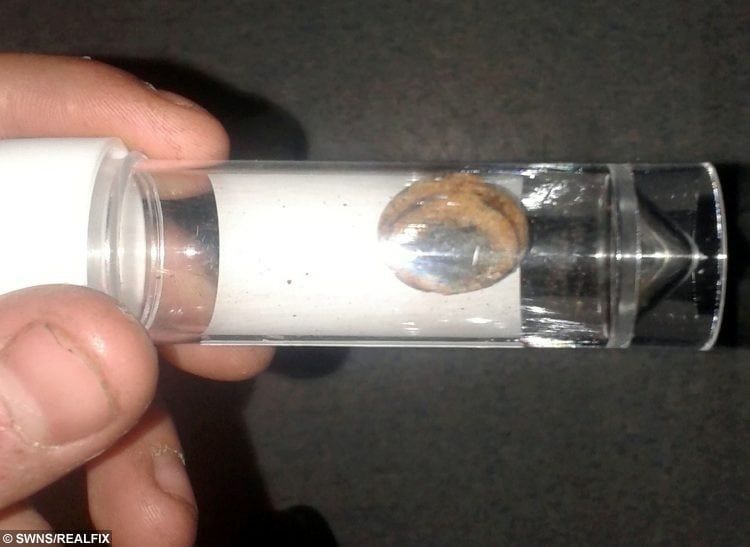 "The acid from the battery burned through her stomach and two arteries in her back which has left her unable to walk.
"She could have died and she would have if it hadn't been for them.
"I want to get the message out there about how dangerous button batteries are."
Cheryl realised something was wrong with Kacie when she saw her rolling around in agony at their home in Pear Tree, Derby, on February 10.
She said: "I knew something was wrong because he had diarrhoea and vomiting which didn't stop so we took her to Derby Hospital.
"The doctor woke me up at three in the morning to tell me that she had swallowed a lithium battery.
"I started screaming, I started crying, and that day they rushed us over to Nottingham Hospital.
"The battery was removed on February 19.
"We were there for eight days before she was discharged.
"On March 3 she started vomiting the blood with blood clots and we had to rush her to hospital again.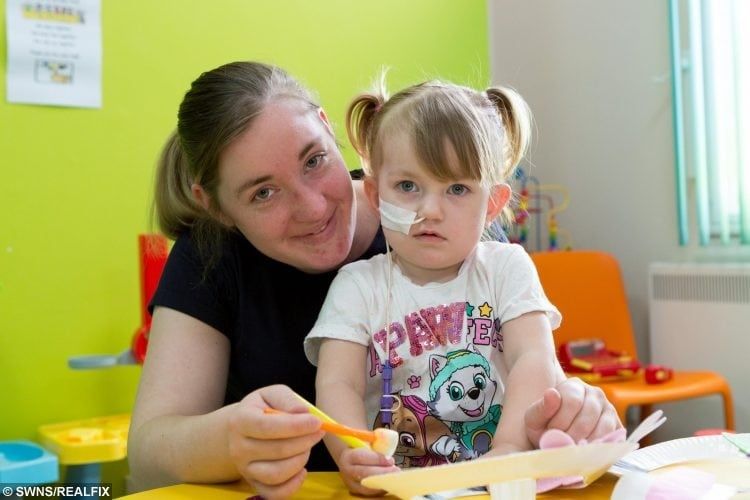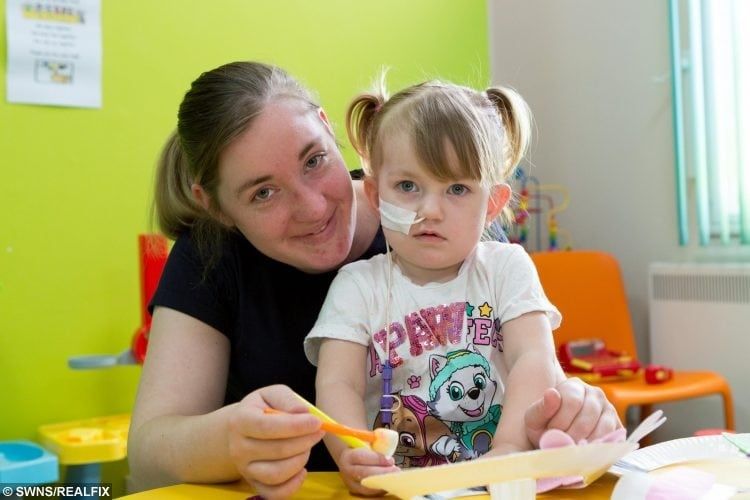 "I was devastated, I couldn't believe it was happening to me.
"They had no beds at Nottingham this time so the transferred us to Birmingham Children's Hospital.
"They did a CT scan and then there was a six-and-a-half hour operation to repair the arteries at the bottom of her back and her oesophagus.
"There was 40 per cent chance she wouldn't survive the operation but obviously, I have made the right choice for her to have it done.
"I have got my little girl back.
"She is only the second child in the world to have survived it according to Birmingham Children's Hospital.
It was horrendous, we thought we were going to lose her."
After spending weeks in hospital, Kacie is slowly recovering but it could take months for her to be able to walk again, if at all.
Safety charity The Royal Society For The Prevention of Accidents (RoSPA) have renewed their warning to families about the dangers of batteries.
Sheila Merrill, public health adviser for RoSPA, said: "Young children are naturally inquisitive, and explore the world in part by putting things in their mouths.
"As more and more electronic items are introduced into the family home, the potential for children to swallow button batteries increases, and this can lead to choking or poisoning.
"We want parents, grandparents, childminders and carers to be aware of the danger and understand that these seemingly harmless little batteries can cause serious injury to children."