These shocking photos show the moment a gritter overturned on an icy road and landed on its roof.
It happened amid heavy snowfall, thought to be four inches deep, in Tamworth, Staffs, on Sunday morning.
Police attended but the driver was uninjured after the crash, at 8.20am.
Jonathan Moore, who saw the vehicle overturned on the road, said: "God knows how they managed to put it on its roof.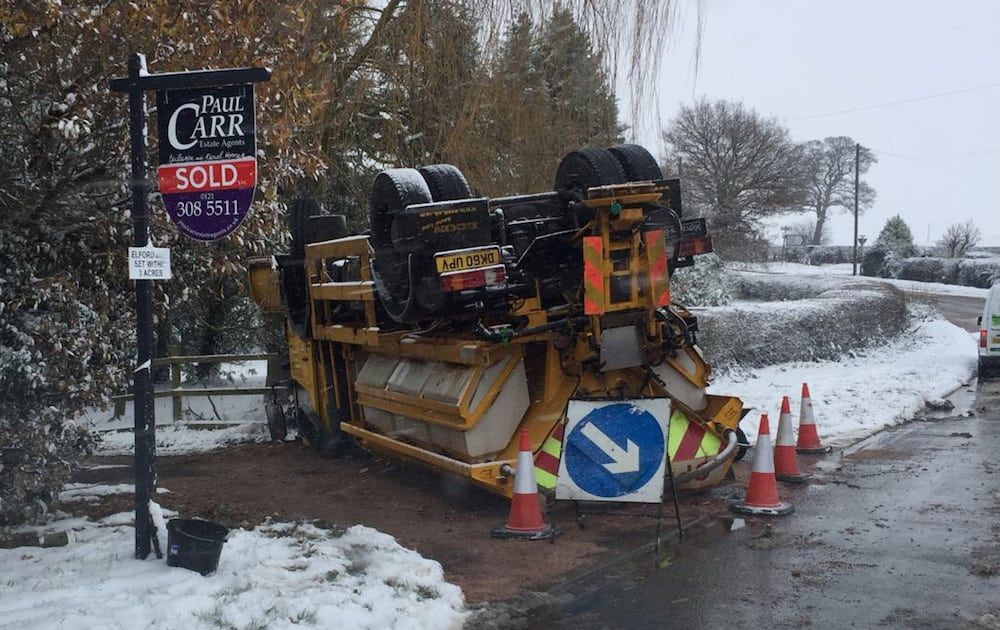 "It's the kind that are supposed to go out and clear the roads so that they're safe.
"It does raise the question of why it happened.
"The cab was intact.
"You would expect something like that travelling at a sensible speed to be safe.
"Whether it was driving down hill and lost control, I don't know."
The engineer, who lives close to where the crash happened on Elford Hill, said: "There was three inches of snow this morning, maybe four inches.
"I imagine it was probably out gritting the roads when it happened."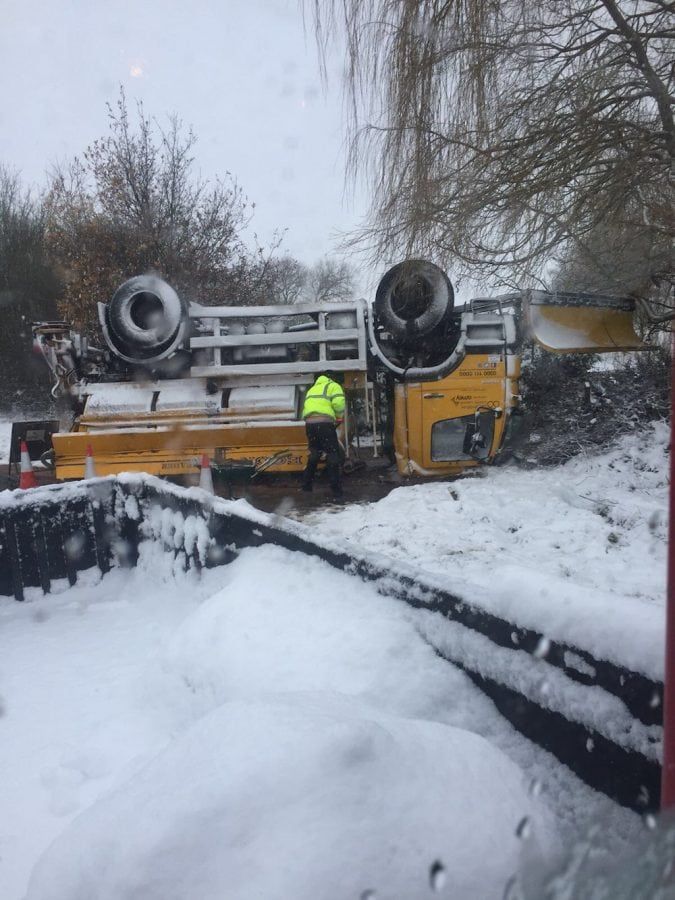 A spokesman for Staffordshire Police said: "We attended the location. The gritter had slid off the road and was on its roof.
"No injuries were recorded."

https://www.thelondoneconomic.com/must-reads/praying-mantis-trio-throwing-saturday-night-fever-dancemoves/10/12/