Police have shared a seemingly nondescript photo of a woman cleaning a windows inside a house – to raise awareness of a sharp increase in modern-day SLAVERY.
The police campaign, called #TellUsWhatYouSee, aims to educate the public on the lesser-known signs and indicators of enforced labour that occur day to day.
Near-invisible forms of domestic servitude are taking place across the UK, with some of the indicators including a person never being allowed to leave their home on their own.
Other signs to look out for include an individual being made responsible for caring for children 24 hours-a-day, and being solely responsible for cleaning or daily housework.
Avon and Somerset Constabulary have launched the #TellUsWhatYouSee campaign, encouraging the public to reported any suspected domestic slavery to help tackle the crime.
The force say that, as of October 15, there were 16 active on-going investigations linked to potential modern slavery within the Avon and Somerset force area.
A police spokesperson said: "We saw a 78 per cent increase in intelligence reporting between 2016 and 2017, receiving a total of 245 pieces of intelligence.
"We anticipate this figure to rise next year, having received a total of 435 pieces of intelligence so far this year."
The labour exploitation reports are mainly linked with industries such as car washes, nail bars and building sites, followed closely by sexual exploitation, including brothels and sex workers.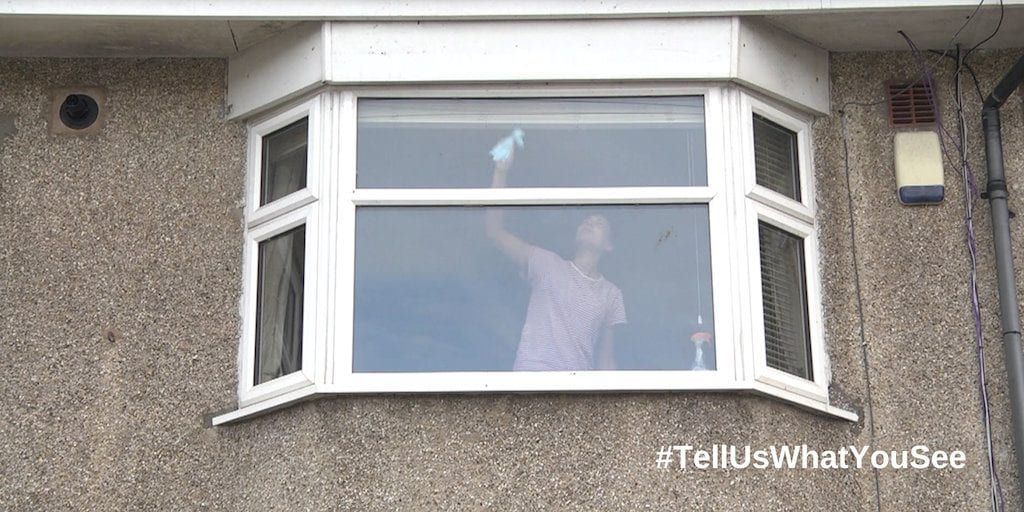 But the force spokesperson added: "The increase is positive and in part down to increased media attention on modern day slavery in nail bars and car washes.
"But there are still many forms of lesser-known modern slavery going on, in neighbourhoods and local communities across our force area.
"We know domestic servitude is happening across the UK, but there is very little information on where, due to how invisible this form of modern slavery can be."
The force are keen to hear from anyone who suspect domestic servitude is happening in their neighbourhood.
Chief Inspector Mark Edgington, Avon and Somerset's force lead on modern day slavery, said: "In the past two years we've seen a significant increase in the reporting of illegal workers at car washes and nail bars.
"However there are still many other forms of modern slavery where vulnerable people are being taken advantage of.
"Investigations rely heavily on information from the public. We need the public to be our eyes and ears, telling us what they're seeing and sending that information in."
Police and Crime Commissioner Sue Mountstevens said: "Modern Slavery is happening right now, and tackling it falls under the number one policing priority of protecting the most vulnerable from harm.
"Modern Slavery often occurs in plain sight and in everyday situations, so I urge everyone to use their voice to speak up for those who can't.
"Be vigilant, know how to spot the signs and most importantly, report your suspicion if you believe someone's at risk."
Intelligence can be reported either directly to the police or through the modern slavery helpline 08000 121 700.
By Sarah Lumley