Police were left shocked when they raided a cannabis factory to find a mound of the drugs – stashed in a toilet bowl.
Officers arrived at the illegal operation in Thetford, Norfolk on Sunday evening after a tip-off from a member of the public.
But they were unexpectedly amused when they found criminals had stored large quantities of marijuana inside a loo.
Three men were arrested and further enquiries led to the discovery of a second cannabis factory in Brandon, Suffolk on the same day.
Sgt Marcus Wall posted a picture of the cannabis bud-filled bog on social media, writing: "Not one but two cannabis factories found overnight by me and the team, one in Norfolk and another in Suffolk.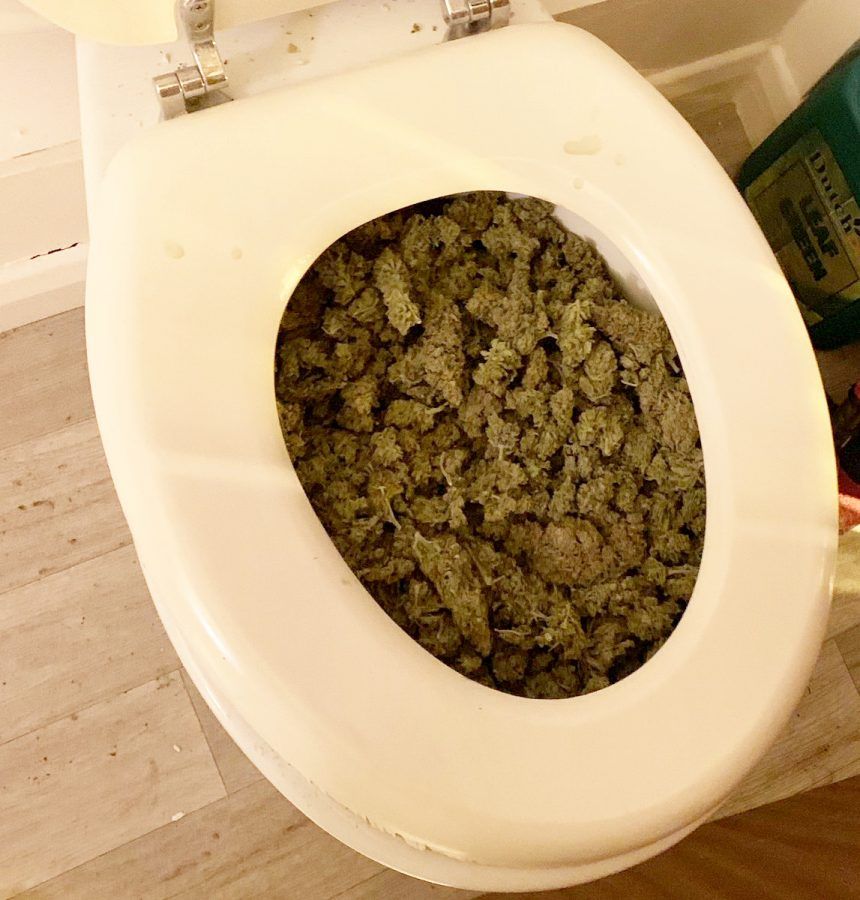 "Three currently in custody. Details to follow after enquiries are conducted today…but an unorthodox hiding place located."
A Norfolk Police spokeswoman said: "We were called at about 10.45pm on Sunday to an address in Boston End in Thetford.
"The call was was reporting suspicious activity. Officers attended and discovered a large cannabis factory.
"Three men – two in their 30s and one in his 40s – were arrested and taken to Bury St Edmunds police investigation centre, where they remain in custody.
"Further enquiries led officers to another address in Ash Close in Brandon, Suffolk."
The spokeswoman confirmed that a "cannabis factory" was found at the second address.