A police dog that was at the centre of a bitter row after the force refused to let it retire with its handler has been found dead in a patrol van during the heatwave.
Thousands signed a petition to allow police dog Ivy to retire with her handler David Evans who had served with the force for 34 years.
West Mercia Police refused to let him keep the five-year-old Malinois-German Shepherd, and Mr Evans said he was "heartbroken".
In a tragic twist, the force has confirmed Ivy was found dead in a police van last Thursday (6/7) when temperatures hit 91F (33C).
The force said the dog was in a "purpose-designed climate-controlled police vehicle" and a second hound also inside was unharmed.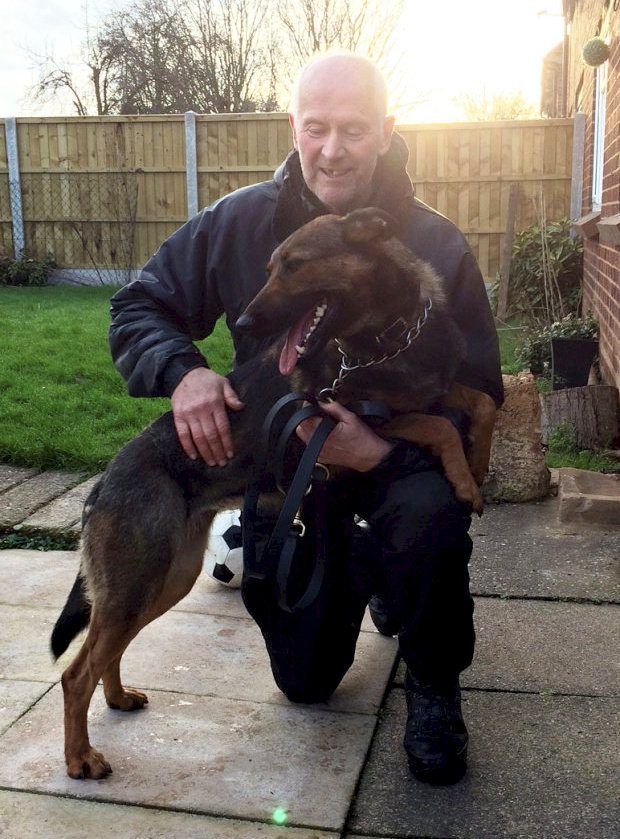 A post mortem is due to take place on Ivy to establish the cause of death.
Mr Evans, of Market Drayton, Shrops.,. was a
Chief Inspector Mark Colquhoun said: "Five-year-old police dog Ivy was on duty at the time of her death.
"She arrived at work with her handler but had not participated in any activity.
"Ivy was in a purpose-designed climate controlled police vehicle with another dog.
"She was discovered to be unresponsive and immediate medical care was provided by her handler.
"Consequently she was taken to the local vets where she sadly passed away.
"The second dog in the vehicle was found not to be in any distress or unwell state.
"As is established practice, a post mortem will be conducted to determine the cause of Ivy's death and we are fully investigating the circumstances leading up to her death.
"Our thoughts are with Ivy's handler and our Dogs Section team at this very sad time."
Around 140,000 people from as far as Canada and New Zealand signed the petition last year calling for Ivy to retire with Mr Evans.
At the time, Chief Constable Anthony Bangham said: "Although the dogs live with their handlers and have close relationships with them, they are not family pets.
"They belong to the force and are highly valued resources."